Light straw with hints of green color; lemon, green apple on the nose; lemon-lime, grapefruit, citrus, green apple on the palate.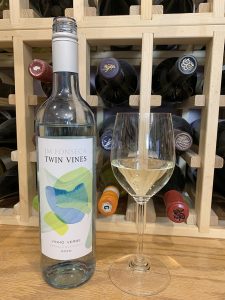 At 14.8 g/L of residual sugar, it qualifies as dry but is on the border of off-dry. The residual sugar and ripe grapes give this a lilting taste of sweetness. Blend of 70% loureiro, 14% trajadura, 12% pedernã, 4% alvarinho grapes. Vinified with no skin contact; no aging. Superb acidity (3.0 pH). Touch of fizz. Light-plus body. Classic vinho verde. The back label includes nutrition information. A five-ounce pour delivers 85 calories, 3.3 grams of carbohydrates, 0.4 grams of protein, and zero fat. Such labeling information is a new and welcomed trend in wine. 10% ABV
Twin Vines is a new offering from José Maria da Fonseca, who is better known for port wines. Family-owned José Maria da Fonseca (J.M. da Fonseca) is one of Portugal's best-known and most historic wine producers, founded in 1834. Now run by the 6th and 7th generations of the Soares Franco family, the winemaking is helmed by chief winemaker and vice president Domingos Soares Franco, who is the first Portuguese winemaker to graduate from UC-Davis. The wine label name celebrates the birth of twin daughters to António Maria Soares Franco, the eighth generation of the Soares-Franco family associated with the winery.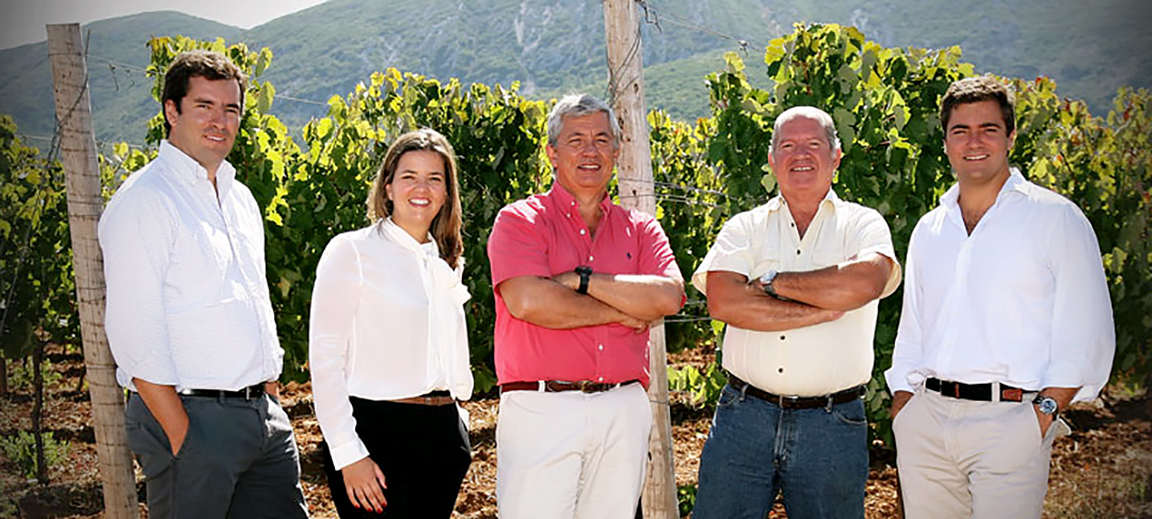 Vinho Verde, located in northwest Portugal, is the largest wine region in Portugal. More than 19,000 grape growers farm more than 51,000 acres of vineyards. Bottlers in the region produce 24.75 million gallons of wine each year. Some 86% of the wine is white—as is this—but the region also produces red, rosé, and sparkling wines. Grape selection is wide-open. While alvarinho is most associated with vinho verde, some 47 different varieties of grapes are permitted in the region.
José Maria da Fonseca Twin Vines Vinho Verde 2020 is light, refreshing, tasty. Delightful acidity. Ideal summer wine for mid-day sipping with its low alcohol. Pair with shellfish; fish tacos; light chicken dishes; pasta; vegetarian fare; wedge salad with blue cheese dressing; appetizers and snacks; charcuterie board with dried fruit, seasonal fruit, nuts. Cheese—young goat cheese; chèvre; blue cheese; baby swiss; young cheddar. Astonishing QPR (quality-price ratio). $7-9