Deep ruby color; cherry, boysenberry, vanilla, caramel on the nose; black cherry, blackberry, blackcurrant, plum, licorice, oak on the palate.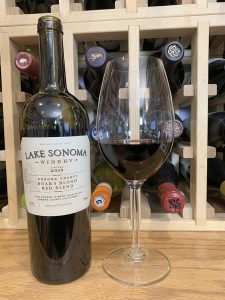 Dry; medium tannins, nice acidity for a red blend (3.67 pH). Fruit-forward, plush in the mouth. Full-bodied blend of cabernet sauvignon, petit sirah, and barbera. Barbera likely is the source of the acidity and also is an important grape at Lake Sonoma Winery. There is bite on the finish—a blend of pepper, the blackcurrant, and the acidity persisting to the end. 14.5% ABV
Lake Sonoma Winery sources its grapes from Sonoma winegrowers. The website notes: "exclusively from esteemed vineyards of Sonoma County, a wine-growing region home to some of the most diverse terroirs and micro-climates in the world. This diversity is best expressed through Sonoma's sub-appellations, many of which are renowned for specific varietals that thrive in each."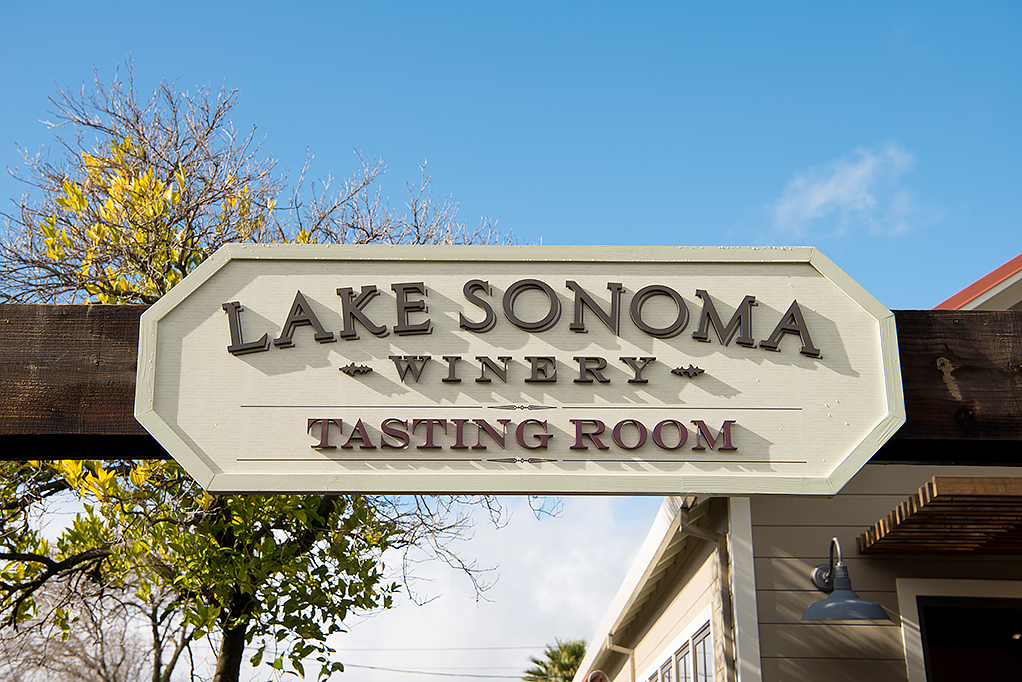 Lake Sonoma Winery is a brand of the Stewart Family, a pioneering Canadian winemaking family that first planted vines at their Okanagan Valley estate in 1961. Other brands include Quails' Gate (Okanagan), Valley of the Moon (Sonoma), and Plume (Sonoma). Prior to that, the winery was owned by F. Korbel & Brothers in an attempt to branch into premium still wines, but in 2012 Korbel decided to re-focus on their sparkling portfolio.
Lake Sonoma Winery Boar's Blood Red Blend 2018 is rich and tasty and approachable all at the same time. The name comes from wild boars, mascots of Lake Sonoma Winery, but the wine is not a brutal experience that leaves you relieved to have survived. It is a fruit-forward, well-behaved libation hiding behind a fierce name. Pair with beef dishes, grilled, braised, or barbecued; wild game—venison and, of course, wild boar; pork, including sausage, baby back and spare ribs; comfort foods like burgers, pizza, meatloaf, spaghetti and meatballs; barbecue or rotisserie chicken. Cheese—strong cheddar; hard, aged cheese; goat gouda; blue cheese and camembert. $55-60