Joseph Carr Josh Cellars Rosé 2020: Deep copper color; strawberry, raspberry, tropical fruit on the nose; strawberry, watermelon, raspberry, tangerine, white peach, honeysuckle on the palate.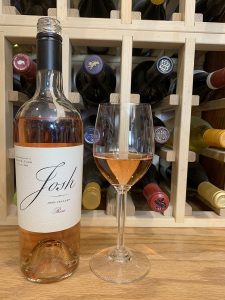 Dry; crisp acidity; light and refreshing. Tasty red fruits with a hint of stone fruit. Blend of barbera, muscat, and syrah brought together by winemaker Wayne Donaldson. Josh is a major supermarket wine—some 278,936 cases were made—and this is a reason why. The impressive Josh Cellars trick is to maintain consistent quality at such massive production levels. 12.5% ABV
Josh Cellars is a négociant brand, which means Joseph Carr doesn't own a winery or vineyards, although Joseph Carr does work with grape growers and directs winemaking. Joseph Carr worked in hospitality in New York, particularly the Big Tree Inn in Upstate New York, beginning in 1979. He started as a busboy and worked his way up to being the wine steward.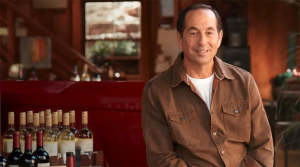 In 2001, Joseph and his wife, Dee, decided he could quit working for others and pursue his dream of working for himself making wine. Joseph Carr Wines released their first premium Napa cabernet sauvignon in 2002. In 2005, Josh Cellars was born with Tom Larson, a Sonoma legend, as winemaker. Today, Wayne Donaldson is the winemaker. He brings three decades of experience from all over the world, starting with his native Australia, to the task.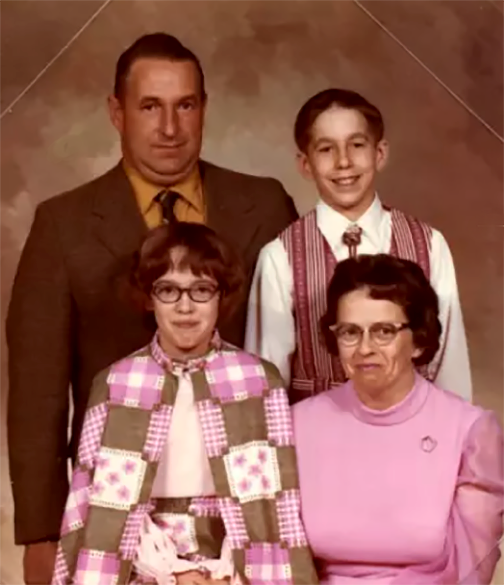 Josh Cellars is named for Joseph's father, Joseph "Josh" Carr. The effort took off quickly. In 2012, Carr partnered with Deutsch Family Wine & Spirits to sell Josh Cellars and Joseph Carr wines. By 2015, they were selling one million cases. Deutsch Family Wine & Spirits is the 10th largest wine distributor in the U.S., selling five million cases a year, with Josh Cellars leading the way. Other Deutsch brands include Yellow Tail, Ruta 22, Georges Duboeuf, and many others.
Joseph Carr Josh Cellars Rosé 2020 is an easy-going, easy-drinking, light rosé. Simple and tasty and consistent. Perfect summer wine when well chilled. People who think they don't like wine will find this pleasantly appealing. Pair with shellfish and seafood; shrimp; ceviche; spicy food, including Mexican/Tex-Mex cuisine; appetizers and snacks; charcuterie board, especially one featuring fruits; fruity desserts; aperitif. $11-15