Pale straw color; citrus, lime, tangerine, apple, white flowers on the nose; white peach, honeydew melon, grapefruit, yellow apple on the palate.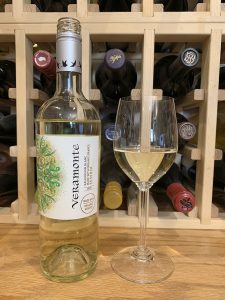 Dry; superb acidity (3.13 pH). Acidity and light-plus weight in the mouth augers for excellent food wine. Usually the case with sauv blanc—often called "a salad in a glass." Citrus is less pronounced in this vintage than what was expected—Veramonte admits in its tasting notes it was a challenging year. Low precipitation in winter—to build the snowpack in the Andes—and high temperatures in summer gave grape growers cascading challenges. 13.5% ABV
The harvest began several weeks earlier than normal. Grapes were picked at night and went straight to the press where they macerated for 24 hours. Juice then was racked and separated from gross lees and fermented in temperature-controlled stainless steel tanks. With a difficult vintage, the winery focused on acidity and certainly succeeded, but fruitiness is less than other vintages. That said, this remains a good food wine with excellent QPR (quality-price ratio). You don't get complexity and depth, but you do get value. Wine is 100% organically grown sauvignon blanc grapes from Casablanca Valley in Chile.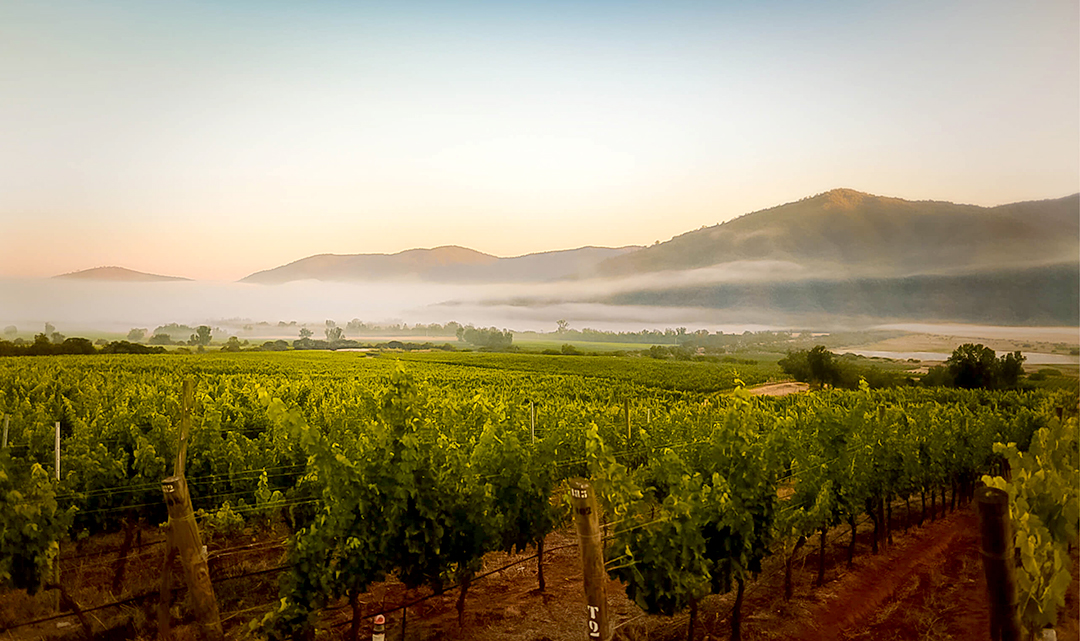 Winemaker notes: "Veramonte Vineyards is located at the beginning of the Casablanca Valley, at the foot of the Coast Range. The vineyards are surrounded by 2,500 hectares of native forests, receive the breezes and morning fogs that blow from the Pacific Ocean, make them moderate temperatures and give the ideal conditions for growing white varieties (Sauvignon Blanc and Chardonnay) and reds of cold weather (Pinot Noir, Merlot and Syrah)."
Veramonte emphasizes organic principles. Website notes: "We follow organic practices in all our estates to ensure the best conditions for the development of the vine, thus achieving vineyards that are sustainable in time. Through cultivating healthy, living soils and maintaining a natural balance in our vineyards and Winemaking process, we obtain quality grapes that express the full potential of the terroir, leading to wines with character, authentic and expressive."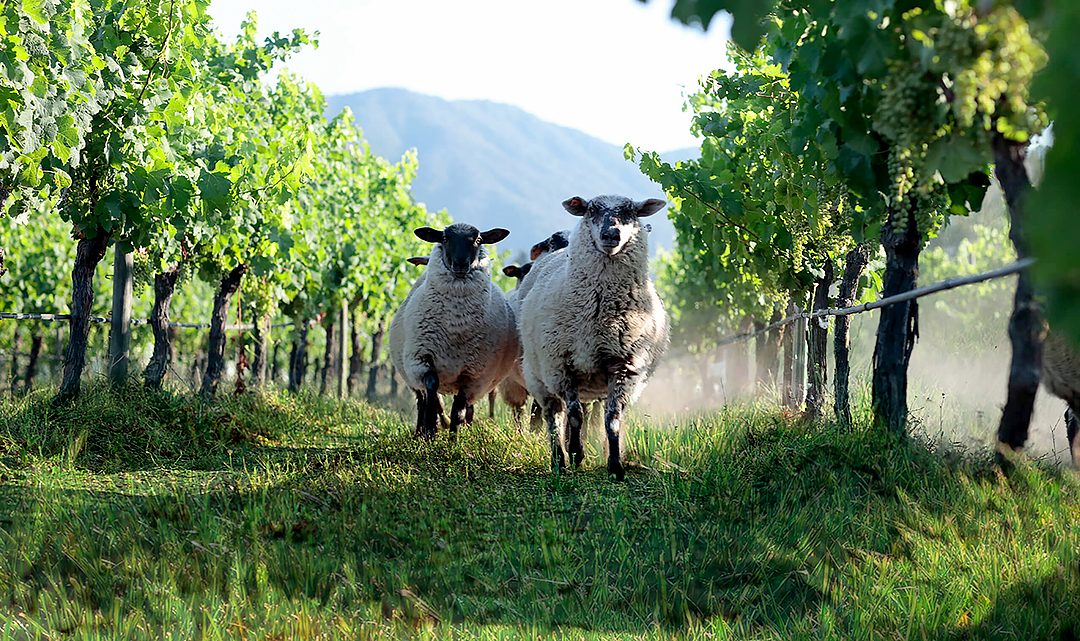 The website also notes their incorporation of animals in the vineyard: "Sheep and other animals help us cut grass in spring, air and minimize the compaction of our soils. In addition, they act as a natural fertilizer." The vineyards also have biological corridors to preserve biodiversity and encourage a self-regulated ecosystem. Veramonte produces all its own compost, utilizing material from the winery and vineyards.
Veramonte Reserva Sauvignon Blanc 2020 is tangy and brisk, with superb acidity to make it a versatile food-pairing pour. The wine gains smoothness and some finesse with air exposure in the glass. This iteration is something of an off-year thanks to the weather, but it remains smooth and clean, certainly drinkable and good with food. Skilled winemakers played the hand nature dealt and came away with a wine that certainly is serviceable if not as slurpable as other vintages. Works as an aperitif; pair with oysters and other shellfish; shrimp; white fish; garden salads; vegetarian fare; goat cheese. $9-12
Veramonte website, loads of interesting information