This is different wine review than I have attempted before. Recently, Justin Vineyard & Winery organized a vertical tasting—tasting various vintages of the same wine. The wine was Justin's flagship red, Isosceles, vintages 2016, 2017, 2018
In addition, Justin provided four cheeses—Vella Mezzo Secco Monterey Jack, Fiscalini Farmstead Old World Cheddar, igourmet Barely Buzzed cow's milk cheese, igourmet Marieke Age Raw Milk Gouda. Fast summary: all three wines were similarly excellent, rich, and tracked with similar profiles. But, they also were not identical. The tasting underscored the differences in vintage—notably climate—but also likely the effect of bottle age.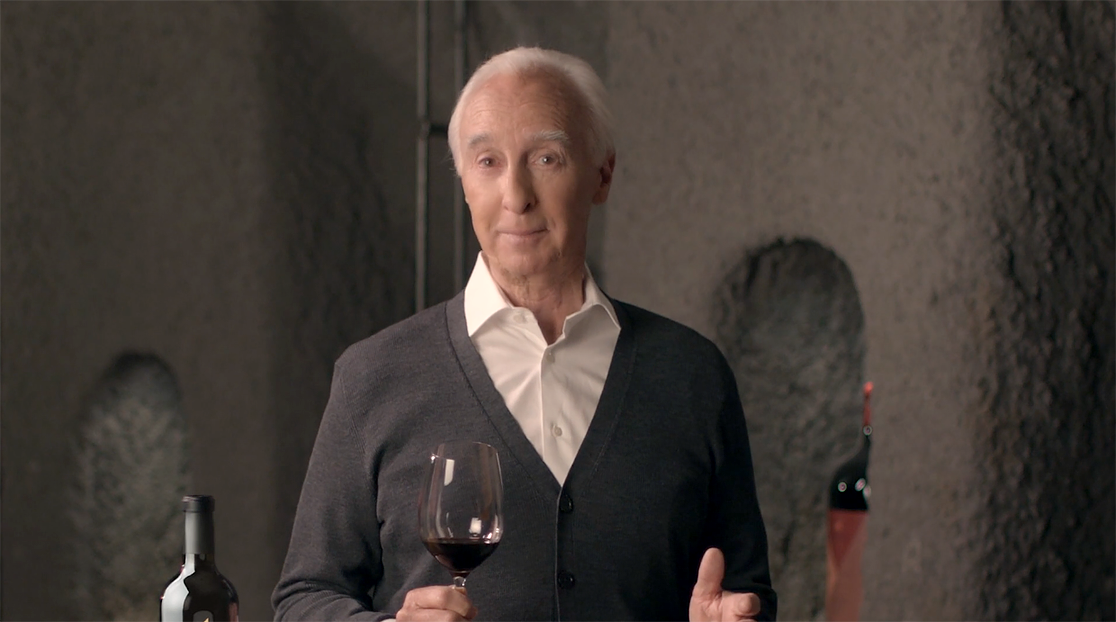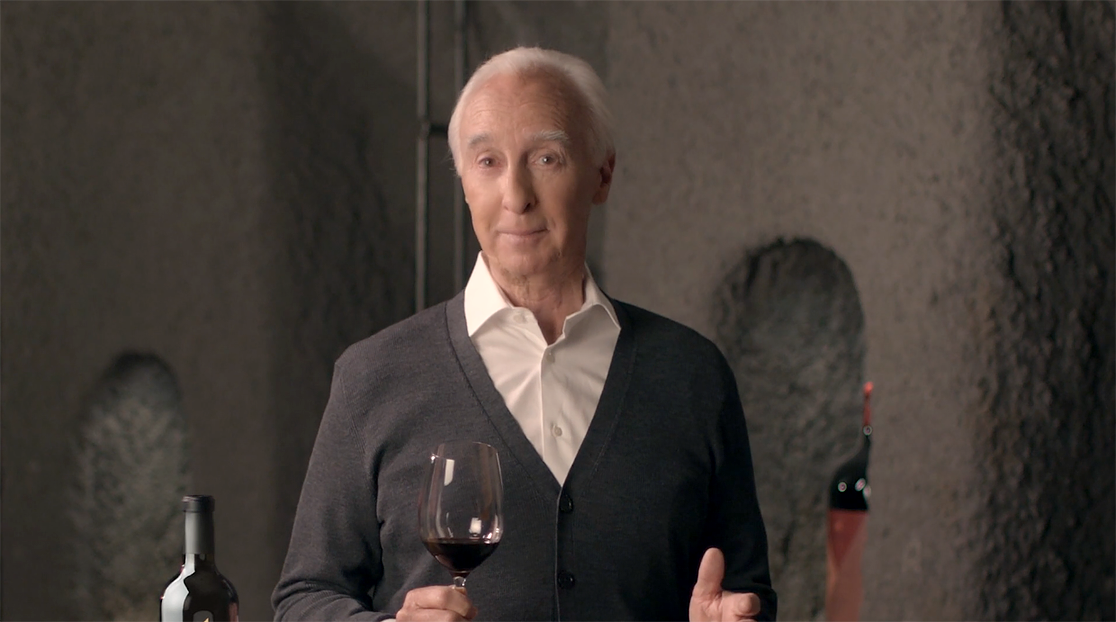 Sadly, I was not able to participate in the live Zoom online tasting because, in Texas, we had no power, no water, and temperatures near zero when the virtual tasting was held. Welcome to the world of climate change. Welcome also to the fragility of Texas's insistence on not being part of the national grid for power. That is the story for another day and not for a wine blog, but we endured three days of no power and no water and I know we can do better. Or at least I pray we can. On to the wines.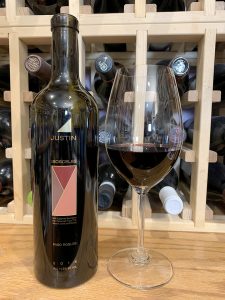 Justin Isosceles, Paso Robles 2016: Deep ruby color; black cherry, raspberry, redcurrant on the nose; black cherry, black and currant, blackberry, raspberry, oak on the palate. Dry; firm tannins; balancing acidity. Vivid fruits. Full body. Blend of 85% cabernet sauvignon, 8% cabernet franc, 7% merlot. After five years of bottle age, this is smoother and softer than the succeeding two vintages, although all are high quality, rich, Paso Robles fruit-forward efforts. 14.5% ABV. $76-78
Justin Isosceles, Paso Robles 2017: Deep ruby color; cherry, raspberry, redcurrant on the nose; black cherry, blackberry, black and currant, raspberry, plum, oak on the palate. Dry; bold; tannic, but not extravagantly so. Balancing acidity. Nice complexity. Blend of 83% cabernet sauvignon, 9% cabernet franc, 8% merlot. Oak, vanilla, chocolate from time with oak barrels. With the higher tannins, this really benefitted when paired with the delicious cheeses. The milky, creamy elements of the cheese superbly complemented this wine. 15% ABV. $76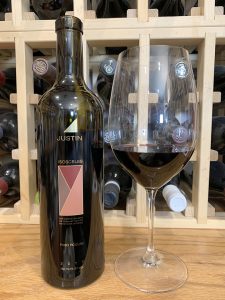 Justin Isosceles, Paso Robles 2018: Deep ruby color; cherry, raspberry, redcurrant on the nose; black cherry, black and red currant, raspberry, blackberry, oak on the palate. Dry; as the youngest wine, the boldest and least integrated of the vertical tasting. Blend of 83% cabernet sauvignon, 9% merlot, 8% cabernet franc. A bit raw and ungainly at this stage, decanting recommended or let it age. Since there were three bottles, this was tasted again on the second day, and it really came around as round and delicious after a day of being open. That reinforces my recommendation to decant and/or lay it down for a couple of years. 15% ABV. $76-80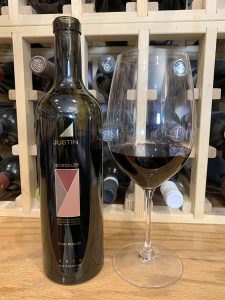 Justin and Deborah Baldwin purchased their estate in 1981 and planted 72 acres in wine vines. Initially they were only grape growers, but in 1987 they ventured forth and bottled their first wines under the Justin label. They concentrate on two Bordeaux-style wines. Isoscleses—the wine in this vertical—and Justification. Isosclese is a cab-merlot-cab franc blend. Justification is a cab franc-merlot blend.
Their vineyards benefit from the influence of the Pacific Ocean, just eight miles away. Paso Robles as a whole benefits from extreme diurnal shifts—100 degree days plunge, at times, to 50 degree nights. The heat ripens grapes and accents vivid fruits, while the cool preserves acidity. Many of the best wine vine growing regions benefit from this contrast between hot days and cold nights. Fred Holloway is vice president of production and winemaking. Scott Shirley is the winemaker.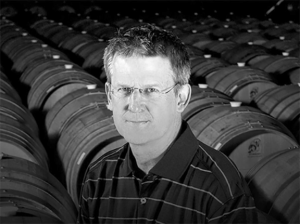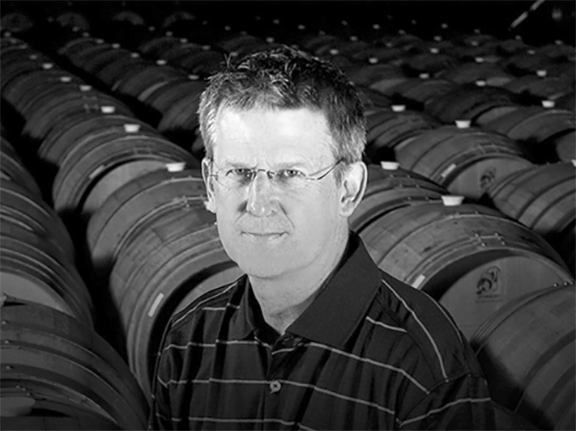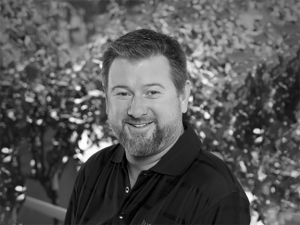 Justin wines reflect Paso Robles ascendant qualities, what some call the next Napa. The major wines are cabernet sauvignon and zinfandel. Merlot, petite sirah, petit verdo, syrah, and grenache also do well in this Central Coast region. The common theme is opulent, fruit-driven wines with welcomed balancing acidity. The three Justin wines in this vertical tasting certainly bear this out.
Finally, a word about Justin. Give the Baldwins credit for building a winery of deserved reputation and respect. Paso Robles fancies itself as a rival to Napa and Sonoma, and Justin is part of the reason that is becoming a valid discussion. Justin Baldwin, by the way, is delightfully playful, hip, and humorous. He has a series of videos on the winery website that present the bare basics of wine—from storage, decanting, to food pairing. They are done in a light, airy, even whimsical style that showcases Justin's engaging personality. Give the site a visit and the videos a whirl.
Justin Wine website–be sure to watch the delightful videos with Justin Baldwin
Link to Crush It With Justin videos on the site