Deep ruby color; dark fruits, cherry, plum on the nose; very dense dark fruit, chewy cherry, blackcurrant, plum, chocolate chips on the palate.
Dry; very serious red wine. Fine-grained tannins. Rich, full in the mouth. With its deeply heavy dark fruit and tannins, decanting emphatically recommended. With time in air, this presents as a robustly massive red wine. Perfect for rich red meat pairing. Medium-full body. Lush, big red fruit in the mouth. I keep circling back to "bigness" in my description. I am tempted to suggest you should drink this with a fork. Oak influence from two years in French wood, 60% new, 40% second fill.
Interesting complexity with extended finish. Clearly can be cellared for years. An exemplar of the quality of South African wine. Good acidity for a red this rich—3.52 pH. Lingering finish. No blend, 100% cabernet sauvignon; 14.5% ABV.
The Kanonkop names derives from a hillock (kop) on the Simonsberg mountain above the estate. In the 17th and 18th centuries a cannon (kanon) fired from than prominence to announce the arrival of ships entering Table Bay. The signal would give local farmers time to load up fresh produce to barter with arriving ships.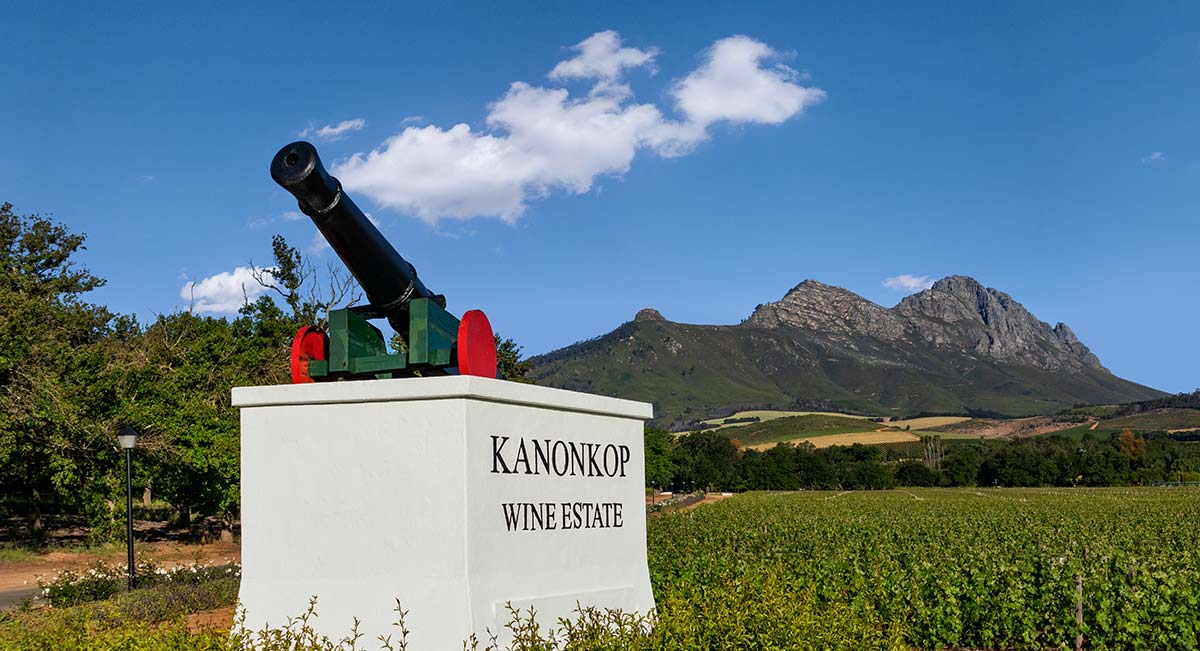 The first Kanonkop wines were produced in 1973. Today, Kanonkop is a fourth generation, family owned estate operated by brothers Paul and Johann Krige—grandsons of the founder, Paul Sauer. There is an excellent video about the winery history and wine making on the winery website, link below. The website also presents a nice story behind the family members and key members of the Kanonkop team from the very beginning. Well worth a visit.
Kanonkop is particularly proud of its social commitment. From the website: "The people of Kanonkop make it what it is. They are not just workers or employees—they are the Estate. Up until the 1970s, living conditions for farm workers in the Cape left much to be desired. Kanonkop became one of the first wine farms to engage in a programme aimed at radically changing conditions for its workers. Houses with electricity and running water were built. Sports fields and a community hall followed, leading to a palpable improvement in the attitude of its workers and their families. This sense of family among all at Kanonkop exists to this day."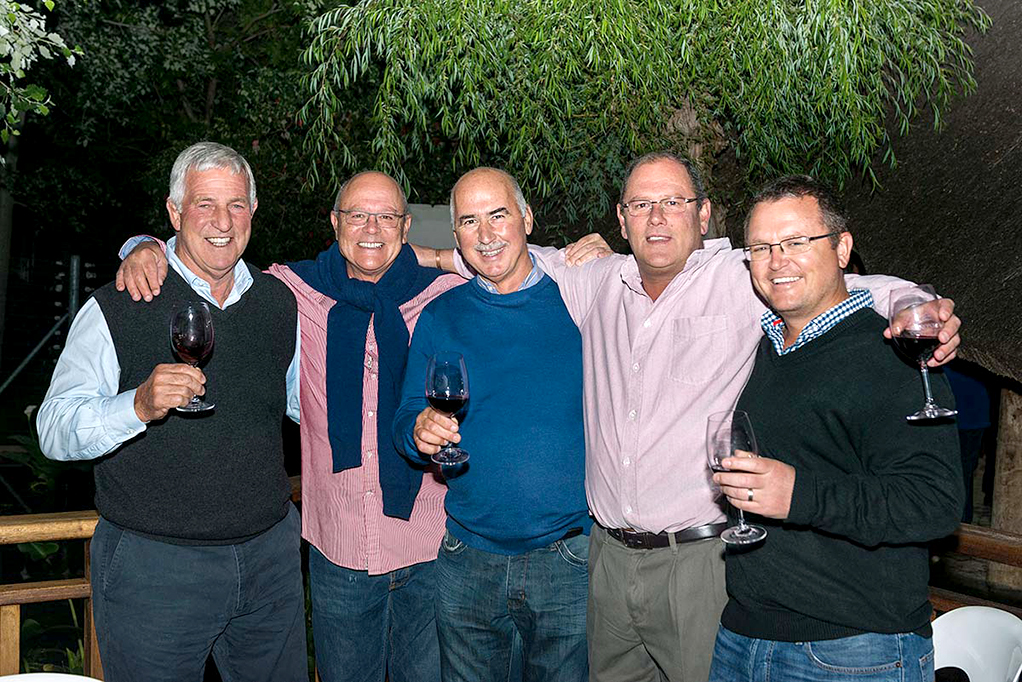 Further: "Kanonkop is about everyone seeing themselves as part of a family. From management to general workers, we are just over 60 people, with many of the workers' families living on the farm. The Krige brothers have always ensured that everybody understands how their destinies are linked—whether you are a tractor driver or a marketing director. If Kanonkop has a good year, everyone shares in the profits. Our people understand what we do at Kanonkop, and why we do it."
Kanonkop Estate Wine Cabernet Sauvignon, Stellenbosch, South Africa 2015 is very bold, lush with impressive freshness at the same time. Significant oak, avoids jammy. Chewy fruit. It you enjoy robust, dense California cabs, this South African effort will pleasure your palate. Decanting emphatically suggested. Pair with rich red meats; gilling is thrilling for this effort; lamb stew; meat casseroles. $44
Kanonkop website, includes excellent video about the winemaking