Pale brown-gold color; apple, citrus on the nose; golden apple, orange, lime, raspberry, bread yeast on the palate.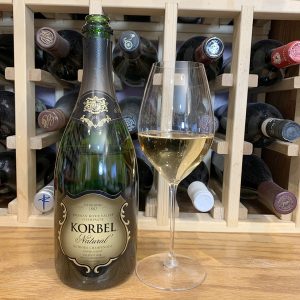 Brut; very fruit-forward. Floridly fruity, although this may be Korbel's driest brut—measured by residual sugar—it still comes across with phenolic sweetness. That will be thrilling to many, many drinkers. This is ideal event wine. Sophisticated wine drinkers will not be put off, while other party goers will slurp it down with bubbly grins on their faces. That is the Korbel niche. This is not sophisticated sparkling. This is well-priced, easy drinking, fun wine. Blend of 65% pinot noir, 35% chardonnay; 12.5% ABV.
Korbel is an easy cocktail wine—sparkling mixed with stronger spirits. The Korbel website has many recipes for spirits-Korbel cocktail drinks.
Korbel is able to label itself as "Champagne" even though it was not made in Champagne region of France. This is because the name is grandfathered. Other countries do not allow the "Champagne" name to be used on sparkling wine not made in Champagne region, but the U.S. is an outlier because we did not approve the Treaty of Versailles in 1919. Weird, yes. Welcome to wine.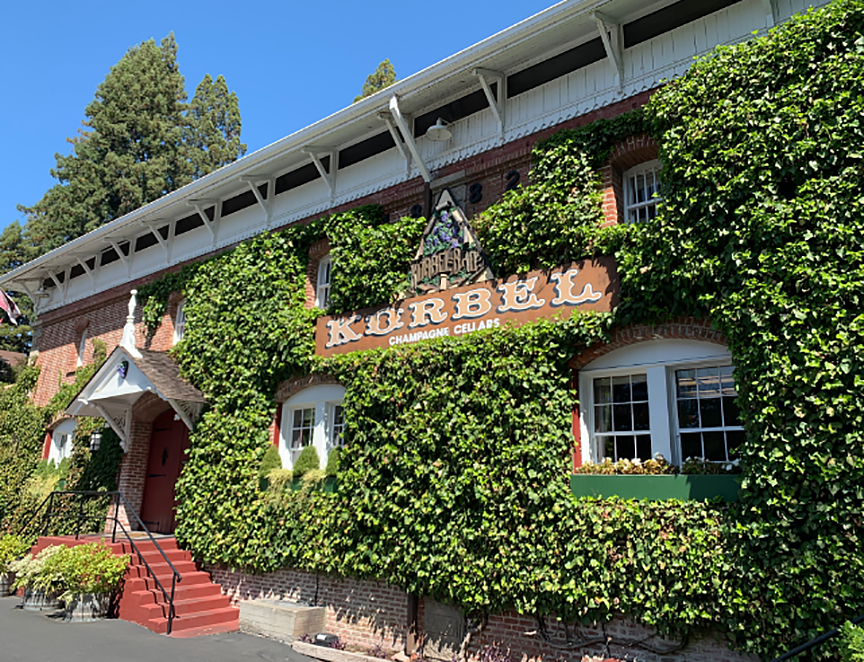 Made using classic méthode champenoise process, meaning the second fermentation occurred in bottle not in a tank. Korbel was established in 1882 by Behemia-born Francis Korbel and his brothers Joseph and Anton. It is the oldest continually operating sparkling wine house in North America.
Francis Korbel's story is fascinating saga of revolution, escape from prison, a successful cigar box manufacturing facility, and railroad building. Visit the website to enjoy the story in a very engaging video.
Korbel Cellars Natural Russian River Valley Champagne clearly works as aperitif/toasting wine at an event; pair with oysters, shrimp, sushi, lighter fish dishes. $17
Korbel website with excellent video history and other features