Pale gold color; citrus, green apple, gooseberry on the nose; citrus, lemon, grapefruit, green tomato, green apple, green gooseberry, green bell pepper, saline on the palate.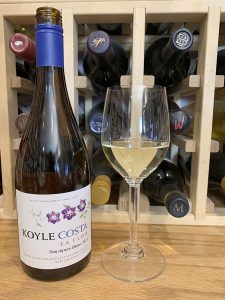 Dry; strong herbaceous elements on the palate; crisp acidity. Medium body, nice texture. Crisp, fresh. The vineyard is less than six miles from the ocean, and the wine reflects the maritime location with minerality and some saltiness. Grapes were certified organically farmed and hand-harvested. Vinified in stainless steel using indigenous yeast and a low-intervention philosophy. Kept on the lees for four months. No oak. 12.5% ABV
Francisco Undurrrage Vicuña began winemaking in 1885. Today, six generations of family members have been in the winemaking business. In 2006, Alfonso Undurrage Mackenna purchased the Los Lingues estate and began planting vines, starting the Koyle Family Vineyards.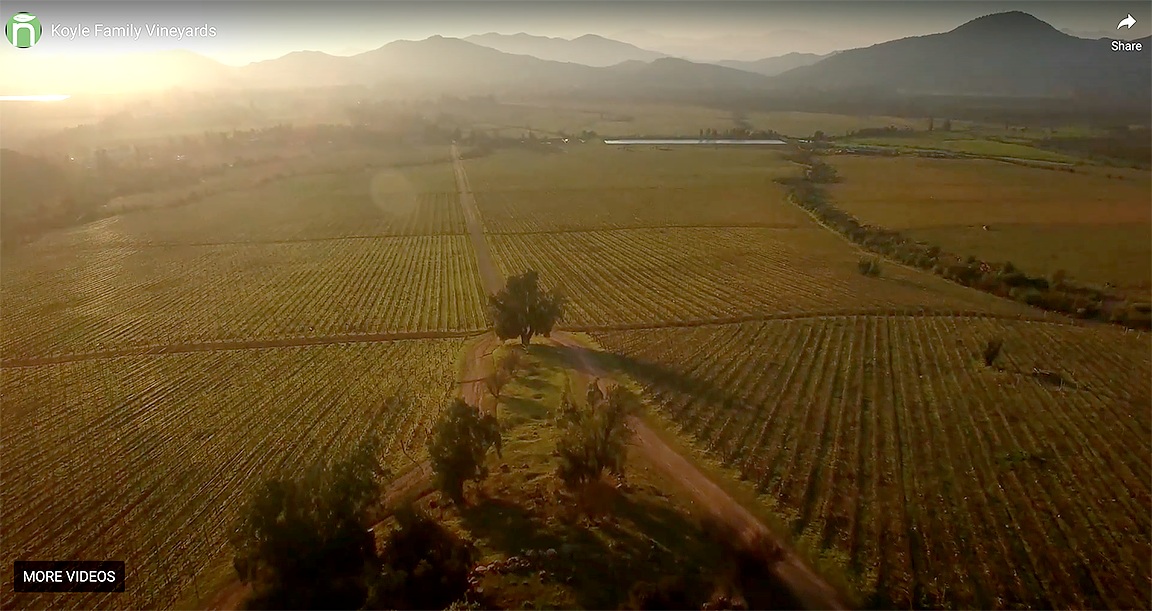 The website notes: "We have put all our efforts in the creation of wines with their own identity, with vineyards planted on rock slopes in Los Lingues, Alto Colchagua, at the foot of the Andes Mountain range. Our philosophy based on respect for the origin, guides us to the practice of Biodynamic farming. In our winery we elaborate wines that highlight the excellence of our terroir, taking as tools the family experience and innovative oenological techniques."
Koyle Costa La Flor Sauvignon Blanc, San Antonio, Chile 2021 is juicy, tangy, and bright with strong herbaceous elements amid the intense fruits. Grapes were grown less than six miles from the Atlantic Ocean, and the wine reflects salinity notes. Biodynamically farmed. Minimal intervention in the winery. The emphasis is on the 100% sauvignon blanc expressing Koyle's special vineyards. Pair with barbecue chicken; chicken fajitas; oysters; crab; grilled fish; sushi and sashimi. As a sauvignon blanc "salad in a glass" this is very versatile food wine. Cheese—goat cheese is classic pairing; triple-cream cheese; manchego, gruyére. $16-17
Koyle Family Vineyards website