Pale yellow with hint of green color; lemon, pear, honeydew melon, wet stone, white flowers on the nose; green apple, lemon-lime, pear, minerality-stone-saline on the palate.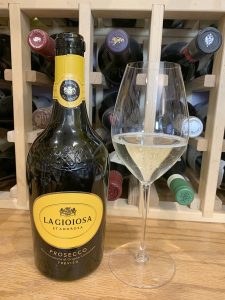 Brut; very fine bubbles; light body; bright acidity. Made with 100% glera grapes that are soft pressed, then placed in temperature-controlled tanks. Must is placed in temperature-controlled, pressurized tanks for fermentation. All of this is standard prosecco procedure. La Gioiosa stops fermentation by refrigeration to hold back on the alcohol—11% ABV—which sets this up for a fun, light-drinking, everyday role.
The website notes: "La Gioiosa represents the tradition of viticulture that belongs to the Moretti Polegato family for generations and is in perfect symbiosis with the wines of the Prosecco, Montello and Colli Asolani lands.
Its name pays tribute to the ancient name of the province of Treviso: "Marca gioiosa et amorosa" [Joyous and Amorous March] emphasizing the convivial lifestyle of its inhabitants."

Italian footwear (and more) entrepreneur Moretti Polegato founded La Gioisa ("the joyous") winery in 1974. The Treviso region has long been known as a "joyous" region because of its lush farmlands and widespread prosperity. Today the winery produces a range of prosecco products, including low-calorie efforts and organically-farmed prosecco.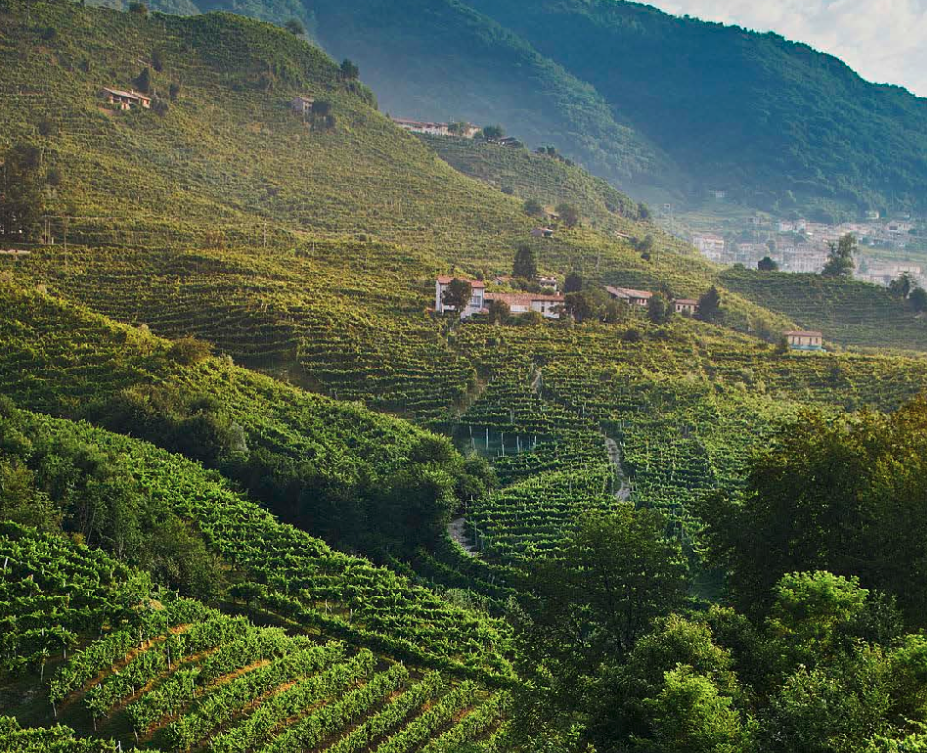 The website notes: "The winery is currently converting its vineyards for Biodiversity Friend certification from the World Biodiversity Association. All of its wines are produced by immediately chilling the grape must to nearly freezing as soon as the bunches are picked. The must is then preserved low temperatures until the moment the winemaker decides to give it its sparkle. This costly but highly effective process helps to ensure the wine's signature freshness and high quality. The historic Moretti Polegato family was recently recognized as one of post-war Italy's 'business leaders' by the Italian chamber of commerce for its role in popularizing Prosecco throughout the world."
La Gioiosa Et Amorosa Prosecco Treviso Brut DOC NV is a refreshing, lower alcohol, tasty-fruit, pure expression of glera from the heart of prosecco region by top-tier maker. Good acidity, fine bubbles. Fun, playful wine that will work well with wide assortment of drinkers, from sophisticates wanting a refreshing quaff to newbies just beginning their journey into wine, especially the special world of sparklings. As with virtually all prosecco, works as an aperitif or with charcuterie board with cured meats; pair with shellfish; vegetarian fare; appetizers and snacks. $12-16
Ethica Wines, U.S. importer website