Medium straw color; lemon, tangerine, grapefruit, apricot, citrus on the nose; pineapple, grapefruit, tangerine, apple, white peach, minerality, white pepper on the palate.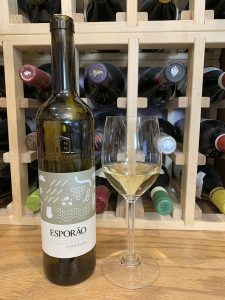 Dry; excellent, crunch acidity (3.2 pH); smooth, velvety–creamy texture. Medium body. Fresh, delicate, balanced. Interesting jolt of white pepper late in the crisp finish. Blend of organically farmed antão vaz, viosinho, alvarinho, and other grapes grown in the estate's schist soils. 14% ABV
Grapes partially fermented in concrete tanks. Rested on the lees for four months that included a type of micro-oxygenation to enhance character. No oak is used because Herdade do Esporão's mission is to emphasize the Coheita terroir. The chief winemaker is Australian-born David Baverstock; Sandra Alves also participated in this vintage. Alves explains their approach to this wine in a short, informative video on the website.

Herdade do Esporão traces its roots back to 1267, making it one of the oldest estates in Europe—the estate's boundaries are virtually unchanged for 750 years. Upon purchase of the estate, Esporão fully restored Herdade's medieval tower, which now serves as the symbol of the winery. João Roquette leads the second generation of ownership. Their Alentejo is a pioneering eco-wine tourism destination.
The winery website explains their mission: "The Esporão project began in the Alentejo from an irrepressible desire to make the finest wines. This is the basis of everything we do and something we extend to other products and regions.
"Everywhere, nature inspires us and helps us to improve. We respect and protect it, building a more promising future. We believe that companies should serve society, and not the other way around. We aim to always operate in a responsible fashion. This responsibility is neither abstract nor merely collective: it is individual, including everyone who is involved with Esporão.
"We encourage non-conformity, change and creativity, seeking to do better but not necessarily more. We have learnt that progress depends on the knowledge we develop and apply, as well as believing in what we do and putting our heart and soul into it."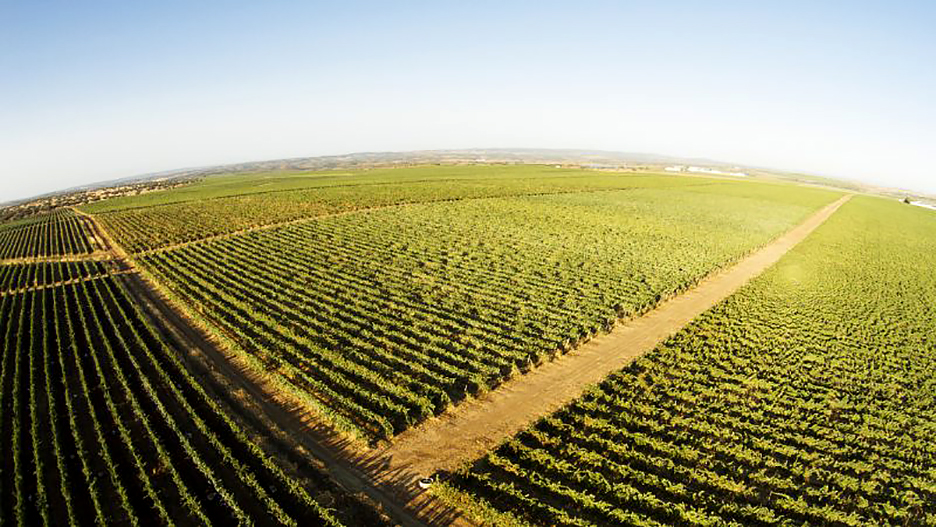 Herdade do Esporão Colheita Vinho Branco, Alentajano 2018 is delightful, smooth, tasty, clean, pure expression of classic Portuguese white grapes from the Colheita region. Fermentation in concrete eggs and time on the lees with micro-oxygenation creates a white with depth and character.
The winery is a major player in Portugal and consistently produces excellent wines that are astonishing values. This is an example. Excellent alternative to a chardonnay that costs twice as much. Pair with pasta dishes; pork; lean fish and shellfish; white meats. Works as an aperitif and/or with a charcuterie board with lighter and creamy cheese and some fruits. $14-18