Deep purple color; blackberry, smoke, oak, pepper on the nose; black fruits, blackberry, raspberry, plum, vanilla, spice on the palate.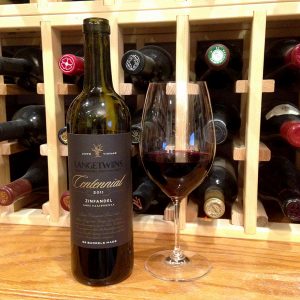 Dry; very assertive, high alcohol (15.6% ABV), very Lodi zin. Big fruit from the family's Lewis vineyard. Two years in fine-grained American oak gives it plenty of oak presence, but what likely was a nice integration of new and used barrels keeps the oak monster at bay. Blackberry and plum flavors dominate from initial attack and through the mid-palate and finish, with oak as background music. You know you are drinking a florid Lodi zin with each sip.
The Lewis vineyard was planted in 1903, certainly making this an old vines zin and one of the oldest vineyards in Lodi's appellation. The vines are planted on their own roots, not grafted, and are head-trained and spur pruned to grow in a goblet shape to allow for even sun exposure and bring out the fruit ripeness.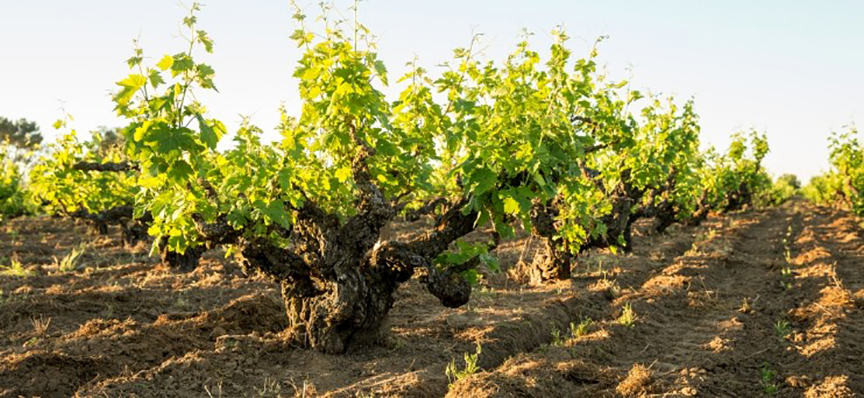 The winery story begins in the 1870s when the current generation's great-grandparents, Johann and Maria Lange, began a family watermelon farm in Lodi with their son Grandpa Albert. The website notes: "The farm grew year over year and by 1916 we had our family's first grape-ranch. It was on this ranch where our dad, Harold, was born in 1920. Just like his father, it was natural for Dad to work with Grandpa to gain experience in order to carry on our family's agricultural roots. Grandpa and Dad's farm expanded to include the River Ranch and the DeVries Road Ranch, where we were raised. We continued the tradition of working the vineyards and in 1974 we decided to farm on our own. It was an exciting time for us because as we grew our business, our family grew as well. We were both married (Randall to Charlene and Brad to Susan) and by 1982 the fifth generation was here! Between our families we have five kids—Marissa, Aaron, Philip, Kendra and Joe."
The winery was built in 2006. The vineyards follow The Lodi Rules for Sustainable Winegrowing, a third-party certification. The Langes are farmers and entrepreneurs. The winemakers are David Akiyoshi, a second-generation winemaker with three decades of experience in the Lodi appellation. Karen Birmingham joined the team in 2008 after experience with Woodbridge by Robert Mondavi; she holds a BS and MS in food science from Washington State University.
LangeTwins Centennial Zinfandel, Lodi 2011 is a zin for those who love monster zins. Big, vivid, almost jammy fruit along with depth and balance. Pair with big grilled steak with lots of seasoning, barbecued chicken, braised lamb shanks. Or just drink it solo with wine crackers and hard cheese squares. $55-60