With Thanksgiving, Christmas, Hanukkah, Festivus feasts coming, we visit mass-market, easy-on-the-wallet wines you can pour without shame, and certainly can use as second-plus bottles after you shamelessly showed off by ostentatiously opening your cellared treasure at the beginning of the meal.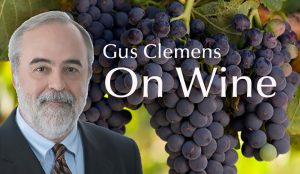 • Beringer Founder's Estate California Cabernet Sauvignon. Velvety tannins, cassis-driven red. $9
• Concha y Torro Casillero del Diablo Reserva Cabernet Sauvignon. People who don't like cab will enjoy this easy tannin easy drinker. $9
• Geyser Peak California Sauvignon Blanc. Crisp, grassy, lemon-lime-melon. Great food wine. $10
• Hogue Cellars Columbia Valley Riesling. Riesling is terrific food wine, forget sweet swill you unfortunately drank as a callow youth. Off-dry (touch of sweetness) is balanced with crisp acidity. Great with Asian, Indian, Tex-Mex. $10
• Mionetto Valdobbiadene Prosecco Superiore DOCG Extra Dry NV. Superbly fruity, vibrantly bubbly, impressively creamy. $12
• Kendall Jackson Vintner's Reserve California Chardonnay. KJ sells more than 12 million bottles of this every year, so you know someone will enjoy. Rich, focused, hint of sweetness. $12
• Bogle Old Vine California Zinfandel. Bogle consistently makes great value-for-price pours; this zin is one of their best values. $12
• Clos Du Bois California Pinot Noir. One of very few pinot noirs I would recommend for $12. Maybe the only one.
• Chateau Ste. Michelle Columbia Valley Merlot. Washington State's largest winery consistently delivers value and great wine. Savory, smoky, smooth, filled with delicious black fruit. $14
• Rancho Zabaco Heritage Vines Sonoma County Zinfandel. Gallo product delivers intense flavors, all you want from value-priced California zin. $14
• Ravenswood Old Vine Lodi Zinfandel. Classic Lodi zin, blackberry, pepper. $14
• MacMurray Estate Vineyards Pinot Noir Central Coast 2014. Sensational value, delicious. $15
• Hess Select North Coast Cabernet Sauvignon. Quality Cal cab at great price. $15
• Robert Mondavi Napa Valley Fumé Blanc. OK, this really is sauvignon blanc with a made-up name. Pinch of sémillon adds character. Delicious, ultimate food pair. $15
• La Crema Sonoma Coast Chardonnay. Round; rich, pear, caramel flavors; Kendall-Jackson winner. $18
Last round: Dear God, please cure my holiday party wine hangover. I promise I will never ever again drink too much wine at a holiday party. Also, please forgive me in advance for lying about never ever again drinking too much wine at a holiday party.
Email Gus at wine@cwadv.com. Facebook: Gus Clemens on Wine. Twitter: @gusclemens.