Deep ruby color; dark cherry, leather, pencil shavings, sage, whiff of tobacco on the nose; cherry, redcurrant, plum, blueberry, blackberry, forest floor, chocolate on the palate.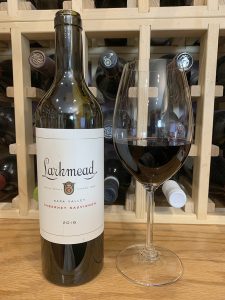 Dry; dusty, fine, gritty, layered tannins—you can drink this pop-and-pour, but decant for best appreciation. This is wine that is delicious and serious now, but it easily could be laid down to drink in 10-15 years to develop its secondary characteristic and refine its tannins. As a wine reviewer, I don't have the luxury to hold wines for a decade and then review them while taunting my readers that this is perfect pour, but too bad there is almost no way you could buy this. I can, however, suggest you buy this now and hold it for a special time a decade from now.
This effort received rave reviews from the cognoscenti of wine—Wine Enthusiast 98 pts., James Suckling 94 pts., Jeb Dunnuck 92-95 pts.,Wine Spectator 93 pts., Robert Parker 92 pts.—which I agree with even though I don't do wine scores. Marvelously long finish, with subtle and fascinating, flavorful layers of the finish. Full body without being obnoxious. Excellent fruit without being floridly fruity; 14.7% ABV. This is why Napa cabs are part of the world discussion of superb wines.
Classically styled Napa cabernet. Blend of 94% cabernet sauvignon, 6% petit verdot. Oak, yes, but integrated and not overpowering; spent 19 months in French wood, 60% new. Happily, Napa heard the messages from the early 2000s that oak is nice, but not the most important thing in a quality wine. Oak needs to be one of the instruments in the wine symphony, not a drum solo. Larkmead knows how to conduct this effort.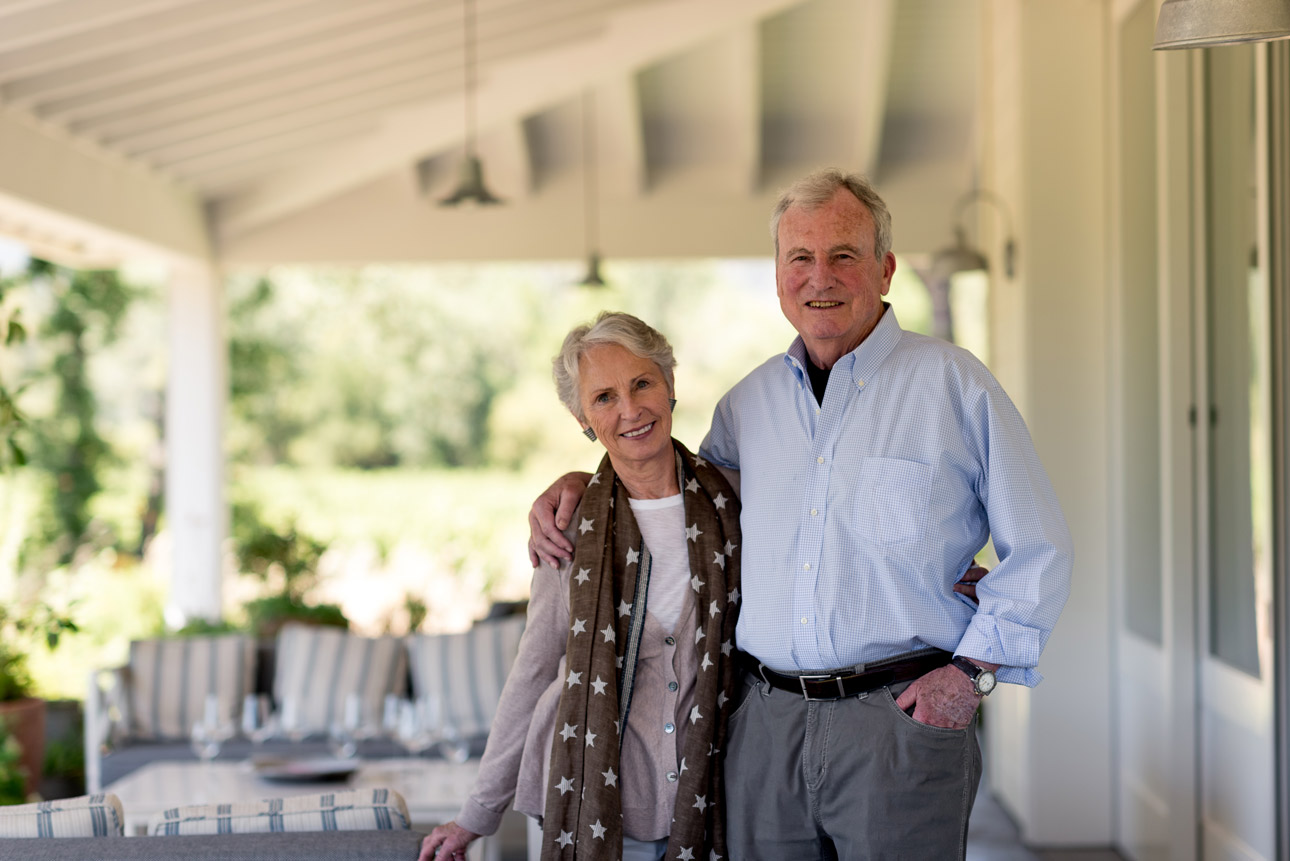 Kate Solari's parents, Larry and Polly Solari, purchased Larkmean in 1948. The website notes: "Kate rode horses and swam in what was then called Paradise Park (now Bothe State Park) and played kick the can on Main Street in St. Helena. Her parents were aware of Larkmead's storied past and sought to honor its legacy, a philosophy they passed down to Kate and her husband [Cam Baker]. These days, Cam and Kate's children and grandchildren are often found at the estate, continuing the family tradition at Larkmead into its fourth generation."
Larkmead Napa Valley Cabernet Sauvignon 2016 lives up to its price point, not always a sure thing with Napa cabs. Powerhouse wine, dense, fruity, interesting layers of tannins, significant cellaring window—but in these times it is hard to delay gratification a decade. The compulsion now is to grab the pleasure now, not wait for the possible future. If you have the resources, buy one to taste nonight and put the other bottle down for the long haul. Of course, if you have those resources, you probably have more than this effort in your cellar. $120-135
Larkmead website; rich depth and worth visiting