Pale gold color; white fruit, grapefruit, white flowers, whiff of smoke on the nose; lemon, tart orange, pear, baked apple, sliver of almond, pie crust on the palate.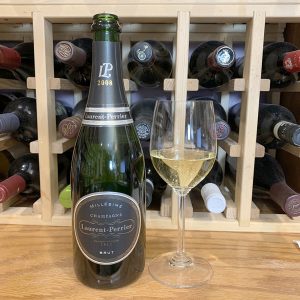 Brut; excellent, cutting acidity. Extremely vigorous, fine bubbles. Rich, creamy, dense and lively in the mouth. Comes from austere vintage—several dry and cold episodes in the grand cru vineyards that provided all the grapes for this effort. Although 50-50 blend of pinot noir and chardonnay, this feels more like a chardonnay bubbly than an equal blend. With a few more years of bottle age, the chardonnay bread elements may retreat and the pinot will peek out for larger palate pleasuring role. For now, this is plenty good wine with chardonnay playing the lead role.
Disgorged in July 2008 with 8g a sugar, allowing for the fruit to take center stage. Clearly a brut with only the briefest hint of sweetness, even a phenolic illusion of sweetness, briefly and late in mid-palate. Firm structure. Some chalk and minerality, but those are minor notes, not lead instruments in this symphony. Nice, intriguing tartness late in the finish, just before the swallow; 12% ABV.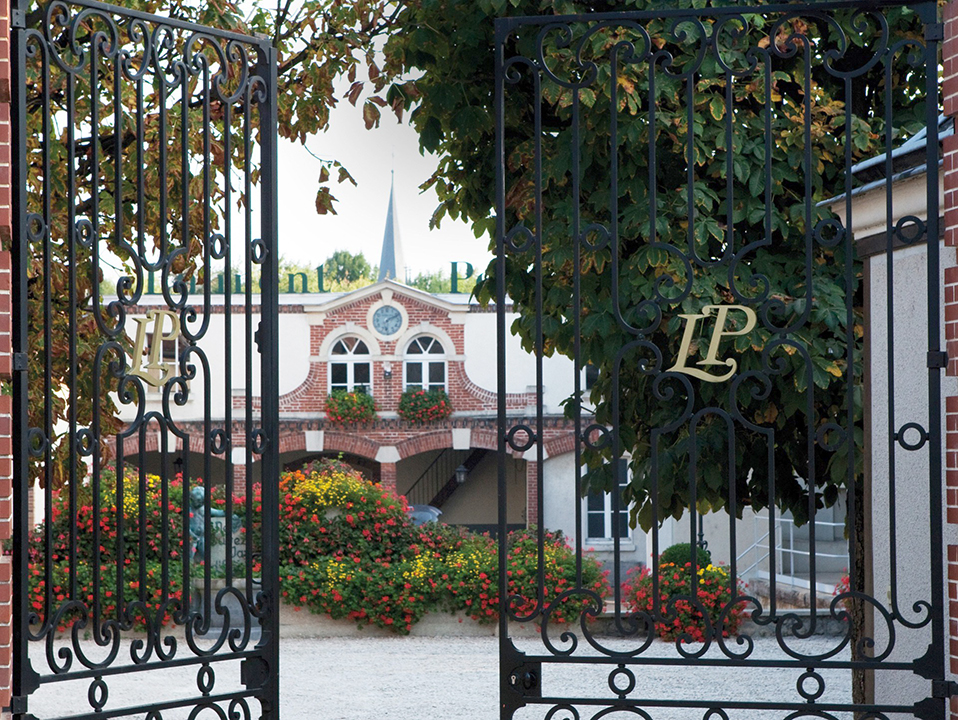 André Michel founded the House of Laurent-Perrier in 1812 and took the name Vve Laurent-Perrier when Mathilde Perrier, the widow of Eugène Laurent, combined the two family names to expand the business. Eugénie Hortense Laurent, Mathilde's daughter, inherited the house in 1925 and sold it to Marie-Louise Lanson de Nonancourt in 1939.
During World War II, Marie-Louise ran the business while her two sons, Maurice and Bernard de Nonancourt, joined the French Resistance. Maurice died in a German concentration camp. Bernard survived and began an extensive wine apprenticeship. In 1948 he assumed the position of chairman and chief executive officer of the house and led the way to create the signature Laurent-Perrier style of freshness, lightness, and elegance with at first an emphasis on chardonnay grapes and fermentation in stainless steel. Later, he brought pinot noir into his winemaking palate. This is the marriage of those two elements.
Today, Laurent-Perrier is sold in more than 160 countries and is the world's third best-selling Champagne brand behind Moët et Chandon and Veuve Clicquot. It also is one of the few remaining family-owned Champagne houses.
Laurent-Perrier Brut Millésimé 2008 is fresh, lively, rich, creamy. Solid, refined, elegant with nice balance of a parade of fruit and significant acidity that makes it extremely versatile as food pairing pour. Pair with white meats; poultry, including fried chicken; ham; shellfish, especially oysters; smoked salmon; light fish; caviar; fried calamari; french fries (actually a classic pairing with Champagnes); brie; raspberries; cheesecake; lemon cookies; works as aperitif. $75-80