Medium straw color; grapefruit, lime, honeydew melon on the nose; lemon, citrus, passionfruit, grapefruit, white peach, apricot on the palate.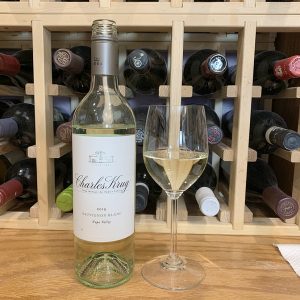 Dry; straightforward presentation of Napa sauv blanc. Light-medium body framed in good acidity (3.51 pH). Nice focus and balance between acidity and nuanced, delicate fruit flavors, abetted by tangy elements of lemon, grapefruit. Fermented in stainless steel to emphasize the fruit; 13.4% ABV.
This effort is not nearly as emphatic as a New Zealand sauv blanc or Sancerre. That will be attractive for many who are not into the "razor on the tongue" quality sauv blanc can have. This showcases sauv blanc's gentler side. Fortunately, it retains sauv blanc's amazing versatility as a food-pairing wine. If you want three "almost no way to fail" wines to pair with food: sauvignon blanc, pinot noir, sparkling. The common thread: all are lighter, usually low-medium alcohol, low-medium tannins. They do not try to compete with the food.
German-born (Prussia) Charles Krug established the winery in 1861. He came to the U.S. in 1847 and became a citizen in 1852. He served apprenticeships at two wineries before starting his own. Marriage helped. In 1860, he married Carolina Bale, daughter of Napa Valley pioneer Edward Turner Bale, a miller. She also was the granddaughter of Maria Isidora Vallejo of the prominent Vallejo family.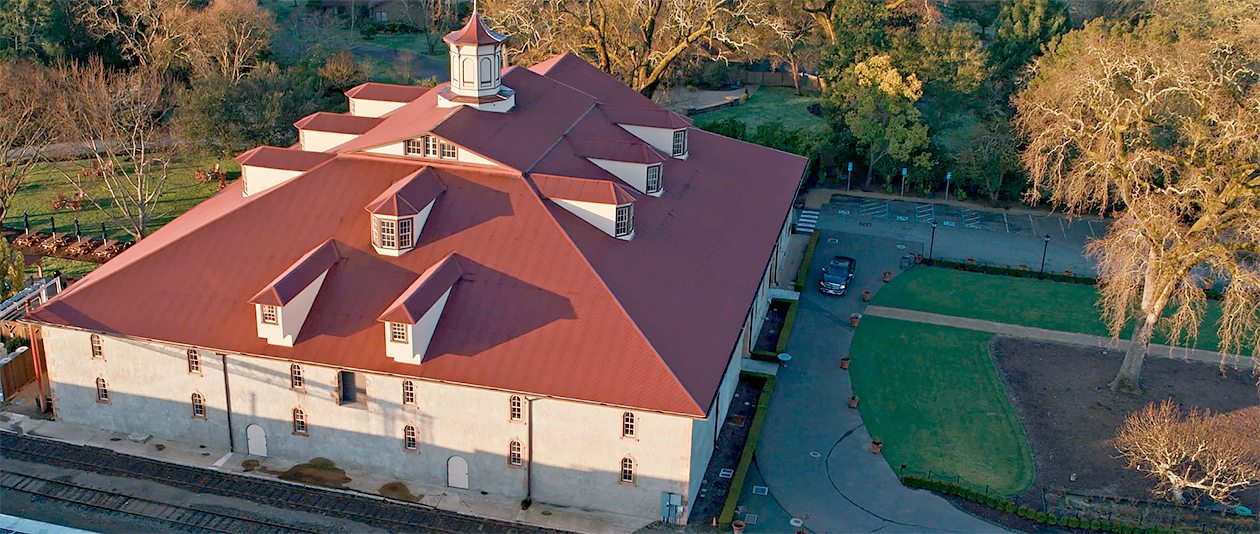 Part of Bale's dowry to the couple included 540 acres of land north of St. Helena. Krug planted a vineyard there and started what is now California's oldest winery. James Moffitt purchased the winery in 1894 from the Krug estate. In 1943, Robert Mondavi convinced his parents, Cesare and Rosa Mondavi, to purchase the inactive winery from Moffitt. Robert began his career there, along with his younger brother, Peter. Robert eventually left to create his famous brand in 1966, while Peter's descendants—his sons Peter Jr. and Marc continue to own and operate Charles Krug.
Today, Charles Krug Winery owns 850 prime Napa Valley acres from Carneros to Howell Mountain. Five hundred of those acres are sustainably farmed vineyards. Acclaimed winemaker Stacy Clark joined Charles Krug in 2011. She is noted for seeking balanced, restrained wines. This offering reflects that style, with a veer to approachability rather than insistence.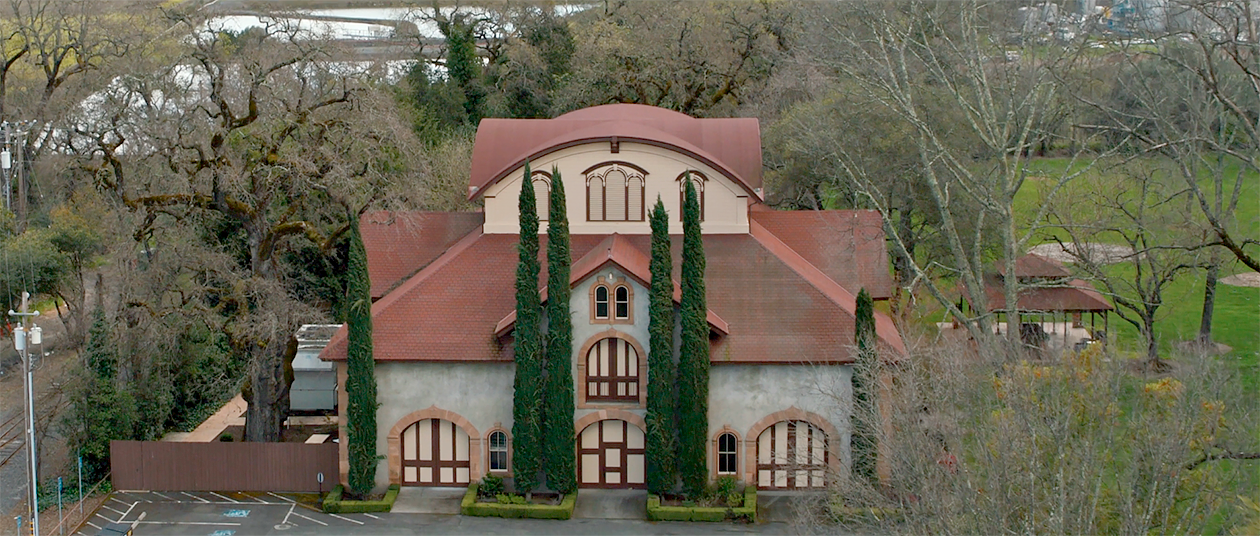 The winery, with its 150-year-old iconic buildings, is a prime attraction in Napa. In 2013, they opened the restored, renovated Redwood Cedar Tasting Room and Hospitality Center, originally built in 1872. The center added a trattoria in 2014; it serves grilled panini and other Italian specialties. At this writing (September 2020) it has reopened under COVID-19 rules, with much of the activity outdoors.
Charles Krug Sauvignon Blanc, Napa Valley 2019 is bright with delicate nuanced fruits. This is an easily approachable, easy-drinking, dependable wine rather a wow statement wine. Many will appreciate that, especially when playing it safe with play-it-safe fellow wine drinkers. Very versatile with food. Pair with white meats; chicken; pork chops; turkey; lamb (without powerful marinades); grilled fish, especially oily fish such as sardines, mackerel, chargrilled squid; smoked salmon; garden salads with tomatoes and avocados; globe artichokes; cheeses flavored with garlic and herbs such as le roulé, boursin. $13-18