Deep ruby color; dark cherry and plum, violets on the nose; plum, blackberry, black cherry, blackcurrant, sip of coffee on the palate.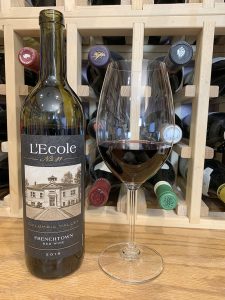 Dry; relaxed tannins and soft acidity (3.76 pH). Bordeaux-Rhône melange of 46% merlot, cabernet sauvignon, 10% malbec, 6% petit verdot, 17% syrah, 4% grenache. So this is a kitchen-sink combination of the various varieties L'Ecole grows in its Walla Walla vineyards. There is ripeness and certainly diversity in a parade of flavors that may not come together as a focused pour—well, how could they—but this still is soft, round, tasty, very approachable, fun sipper. Enchanting texture.
The wine is named for Frenchtown, the first settlement in the Walla Walla Valley. Founded by French Canadians in the early 1800s. By the 1860s there was a thriving viticulture and winemaking community. According to the tech sheet: "This Frenchtown wine salutes these pioneers." Those pioneers and the sweep of immigrants who followed. American is a melting pot of talented and adventurous peoples—from native Americans through recent arrivals—and this is a melting pot of wine varieties.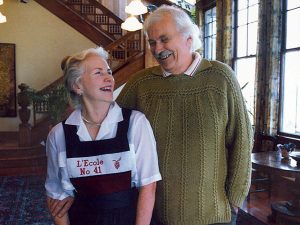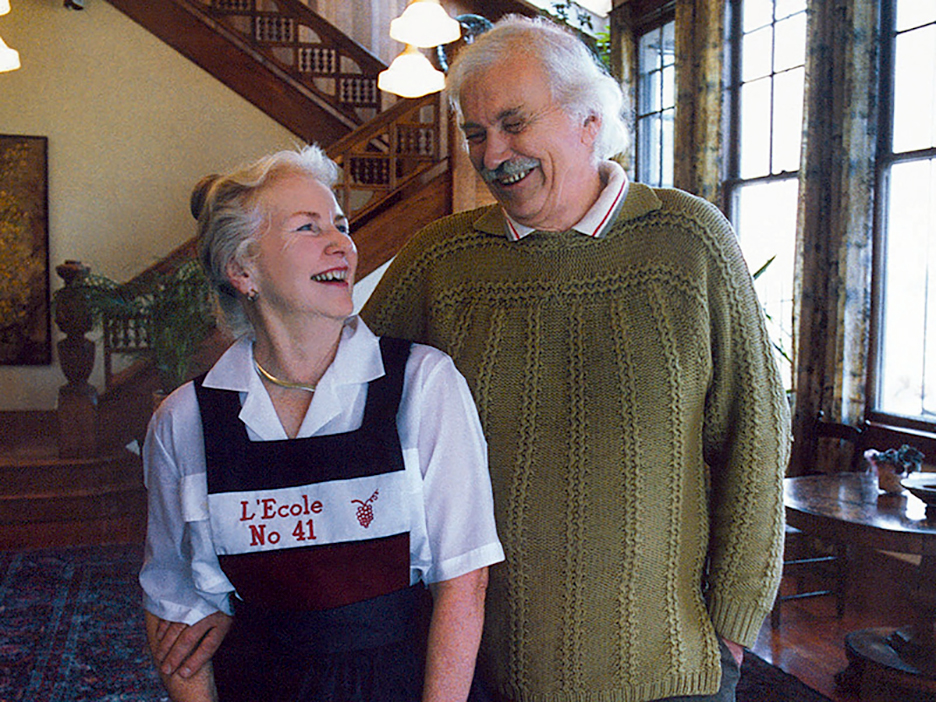 Baker and Jean Ferguson founded the winery in 1983 in the Walla Walla Valley, just the third winery in the Valley. It is housed in the historic Frenchtown School, which appears on the label. L'Ecole wines focus on quality from Washington State and the Walla Walla Valley. The Ferguson's daughter, Megan, and her husband, Marty built on the Ferguson's legacy. A third generation, Riley and Rebecca, participate in the winery today.
The website notes: "Our focus is to produce ultra-premium, distinctive wines that reflect the unmistakable typicity of Washington State and the unique terroir of our Walla Walla Valley vineyards.  We are engaged in growing and making 100% of our wine.  Each bottle is handcrafted with a commitment to quality in the vineyards and the winery.  More than three decades of winemaking experience, ongoing investments in our Walla Walla Estate Ferguson and Seven Hills Vineyards, and long-term relationships with many of the most prominent vineyards in Washington State are central to our well-known reputation for quality and consistency across our wine portfolio."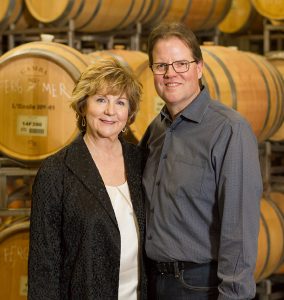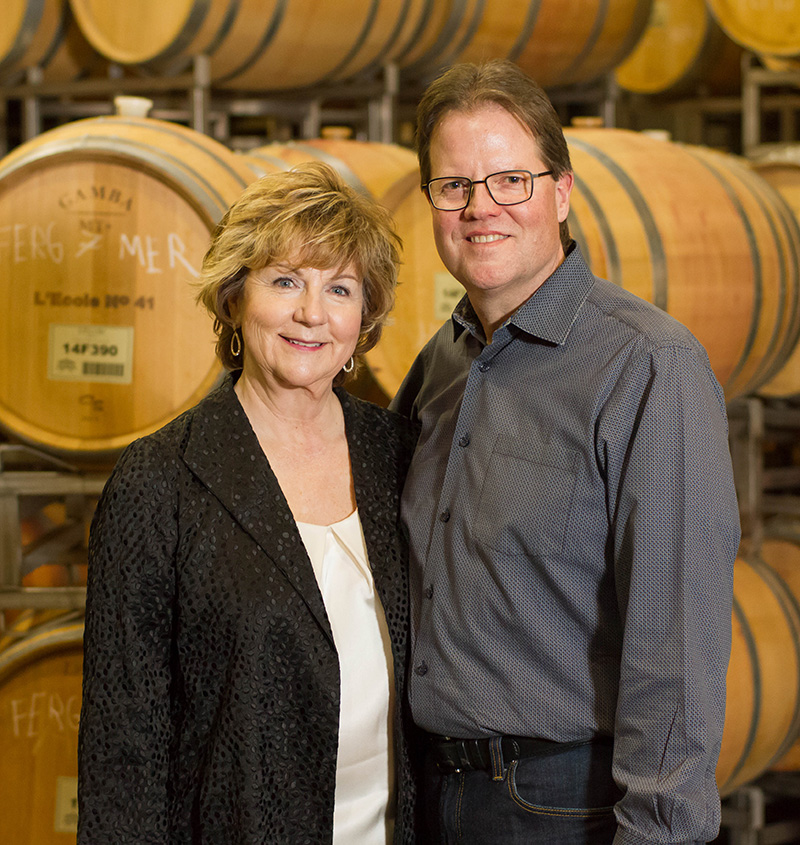 Marty Clubb is the co-owner, with his wife Megan, and managing winemaker today. Wine & Spirits magazine has recognized L'Ecole as a Top 100 winery for 15 consecutive years. In 2014, Decanter praised their 2011 Estate Ferguson as the best Bordeaux in the world.
Very old vines are a key to L'Ecole success. Many were planted in the 1970s and 1980s. Winery literature notes: "Meticulously managed to L'Ecole specifications, we farm the same vineyards and specific blocks of fruit each year with the goal of achieving the highest level of quality. These efforts contribute significantly to the trustworthy reputation of our wines vintage after vintage."
L'Ecole No. 41 Frenchtown Red Wine, Columbia Valley 2019 is plum delicious amalgam of, maybe, all the red grapes L'Ecole grows, with plum a leading taste descriptor. That means no typicity (a French term to reflect how faithfully a wine reflects its varietal origins—but, my word, there are five different varietals in this effort). Nonetheless, this is a very tasty, easy drinking red wine. Soft, round and fulsome in the mouth. A red wine people put off by overly assertive red wines will gleefully embrace. Pair with beef; pasta dishes, especially with tomato sauces; veal; poultry. Very good QPR (quality-price ratio) $22