Medium ruby color; cherry, plum, blackberry, dried herbs, coffee on the nose; dark cherry, blackberry, strawberry, orange peel, chocolate, hint of salinity on the palate.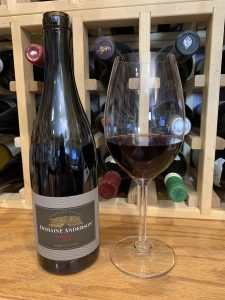 Dry; smooth, sensible tannins with good acidity (3.55 pH). Appropriate oak notes from 16 months in 60-gallon French barrels, 12% new. Concentrated ripe fruit flavors from Dijon 777 clone pinot noir. Harvested in a single night on September 25, 2018. Fermented in small lots with natural yeasts. Maceration lasted 10 days and included foot tread, punchdown, and gentle pumpovers, followed by small-basket pressing.
This is no demure, ethereal pinot. Very plush, flirts with jammy for a pinot noir, but the balancing acidity reels it in from regret. Full body. Significant alcohol from the ripe fruits. 15.6% ABV. Less than 900 bottles were made, so I am again surprised to have received one for sampling and evaluation, but happy to oblige. My assumption is Domaine Anderson will increase production after critics sing its praises. Count me in the choir.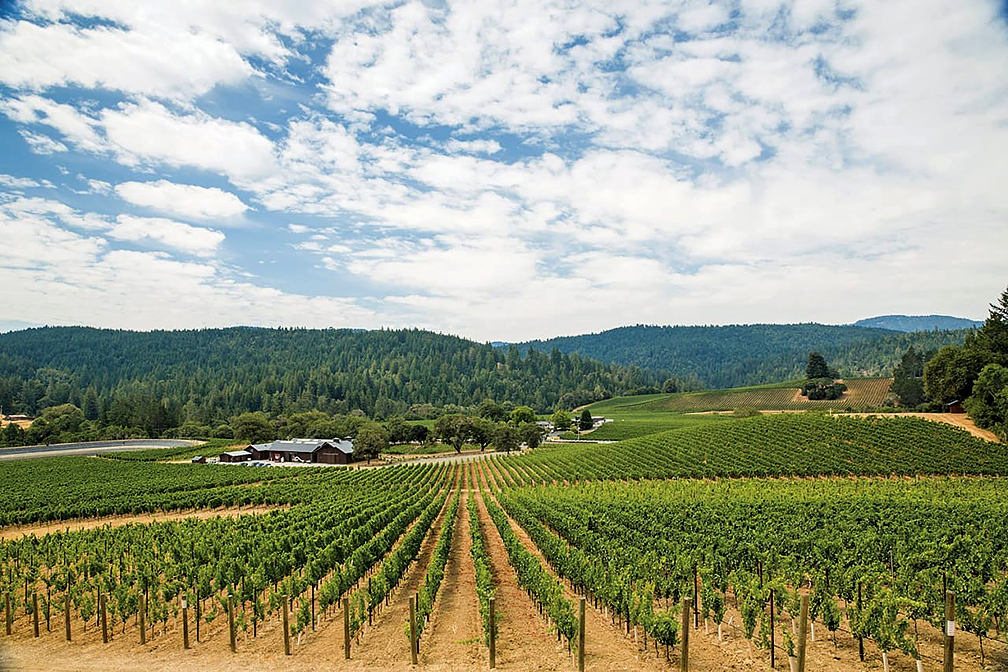 Domaine Anderson is part of the Louis Roederer company. Jean-Claude Rousaud, patriarch of the Louis Roederer family, came to the Anderson Valley in 1981 to cultivate premium pinot noir and chardonnay. Today, his son Frederic is in charge of the 50 acres. The website notes, the "family-owned vineyards weave throughout the Anderson Valley's dramatically diverse terroir, dedicated exclusively to Domaine Anderson pinot noir and chardonnay. The family's commitment to land stewardship and sustainable practices extends to each vineyard, including the newly certified organic and biodynamic Dach vineyard, ensuring the health of the land for generations to come."
The vineyards and winery are located near the village of Philo in the Anderson Valley. The location 20 miles from the Pacific Ocean in Mendocino County enjoys consistent moderate temperatures, morning fog, and afternoon breezes through the growing season. An ideal environment for pinot noir and chardonnay, Domaine Anderson specialties.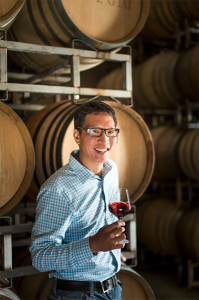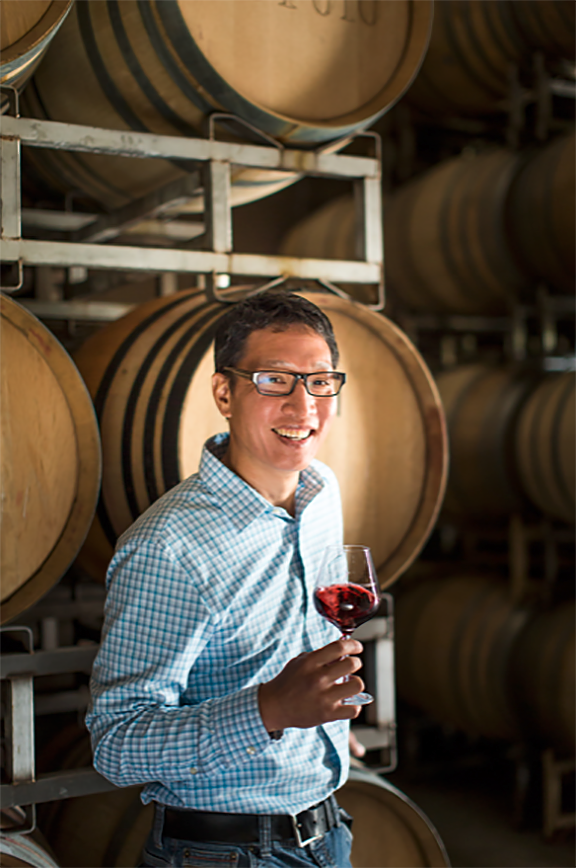 Darrin Low is the winemaker. The website notes; "A native of California wine country, Darrin's fascination for being a winemaker began at an early age, growing up in Healdsburg and working in his parent's wine shop. This early exposure to the world of wine led Darrin to major in Enology and Viticulture at UC Santa Cruz, during which he studied abroad at l'Institut d'OEnologie in Bordeaux, France. After graduation, he followed his passion for pinot noir to Oregon's Willamette Valley, before returning home to make wine at J, Grgich Hills, and Flowers. An advocate for organic farming methods and biodynamic philosophy, Darrin is inspired to carry on his efforts at Domaine Anderson, the Louis Roederer family's newest estate property in the Anderson Valley."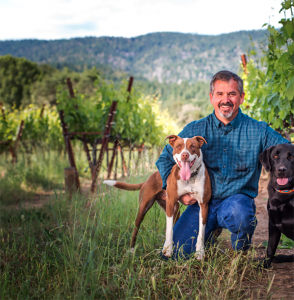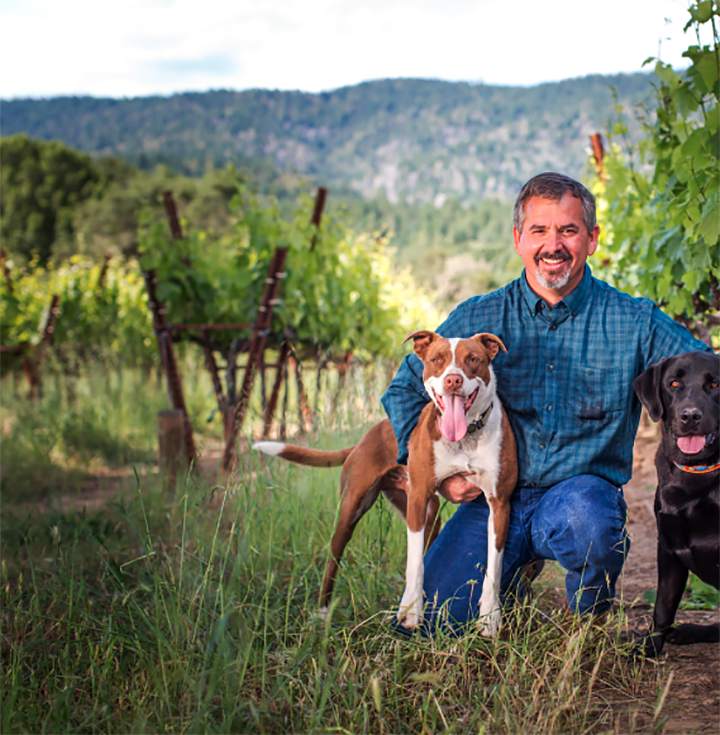 Low and director of vineyard operations Bob Gibson are advocates of organic and biodynamic practices. Groundwater is captured with a drainage system and repurposed for irrigation in a reservoir. All-natural compost improves fruit quality. Selected plants welcome hummingbirds, bees, and ladybugs to help control vineyard pests and promote pollination.
Domaine Anderson Pinoli Vineyard Pinot Noir, Anderson Valley 2018 is vibrant, bright, well-focused. Tasty, ripe fruits linger in long finish. Nice balance of fine-grained tannins, acidity, oak. Significant alcohol from the ripe fruits, but it does not come across as irrationally hot even at the finish. Pair with salmon and other richer fish; paprika grilled chicken; veal; wild game; eggplant parmesan; gouda, manchego cheese. $65
Domaine Anderson sales and marketing arm Maison Marques & Domaines website