Pale copper color; strawberry, raspberry, watermelon, rose blossom on the nose; strawberry, watermelon, tangerine, blood orange, raspberry on the palate.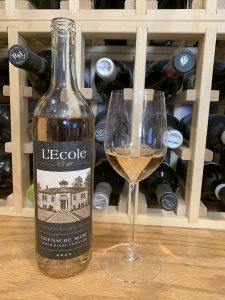 Dry; vivid red fruits; very good acidity (3.26 pH) holds everything together. Almost medium body and substantial texture for grenaché rosé. The initial attack and mid-palate are all about red fruits, but the finish presents mouth-watering softness and leaves you with a fond farewell for having sipped this well-made wine.
Grapes were machine harvested in the cool, early morning. Fermented in temperature-controlled stainless steel. Must gently pressed and exposed to limited oxygen to promote aromatics. There was limited malolactic fermentation to enhance cleanliness and crispness. The wine was filtered prior to bottling to accentuate clarity.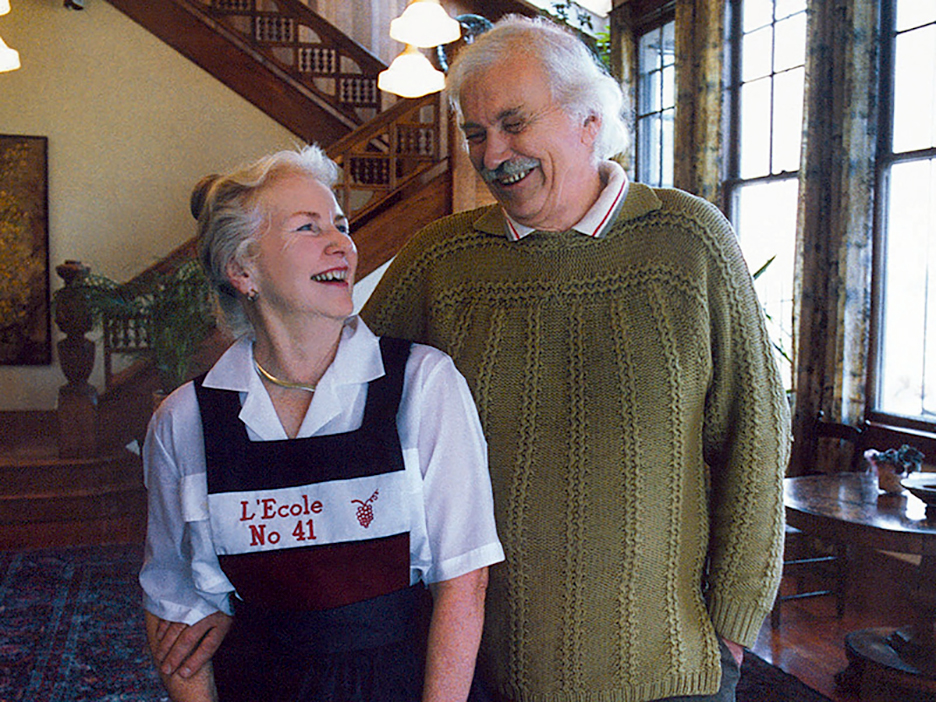 Baker and Jean Ferguson founded the winery in 1983 in the Walla Walla Valley, just the third winery in the Valley. It is housed in the historic Frenchtown School, which appears on the label. The No. 41 on the label refers to the school district number of the school. Hey, you gotta name your wine after something. L'Ecole wines focus on quality and typicity of Washington State and the Walla Walla Valley. The Ferguson's daughter, Megan, and her husband, Marty built on the Ferguson's legacy. A third generation, Riley and Rebecca, participate in the winery today.
The website notes: "Our focus is to produce ultra-premium, distinctive wines that reflect the unmistakable typicity of Washington State and the unique terroir of our Walla Walla Valley vineyards.  We are engaged in growing and making 100% of our wine.  Each bottle is handcrafted with a commitment to quality in the vineyards and the winery.  More than three decades of winemaking experience, ongoing investments in our Walla Walla Estate Ferguson and Seven Hills Vineyards, and long-term relationships with many of the most prominent vineyards in Washington State are central to our well-known reputation for quality and consistency across our wine portfolio."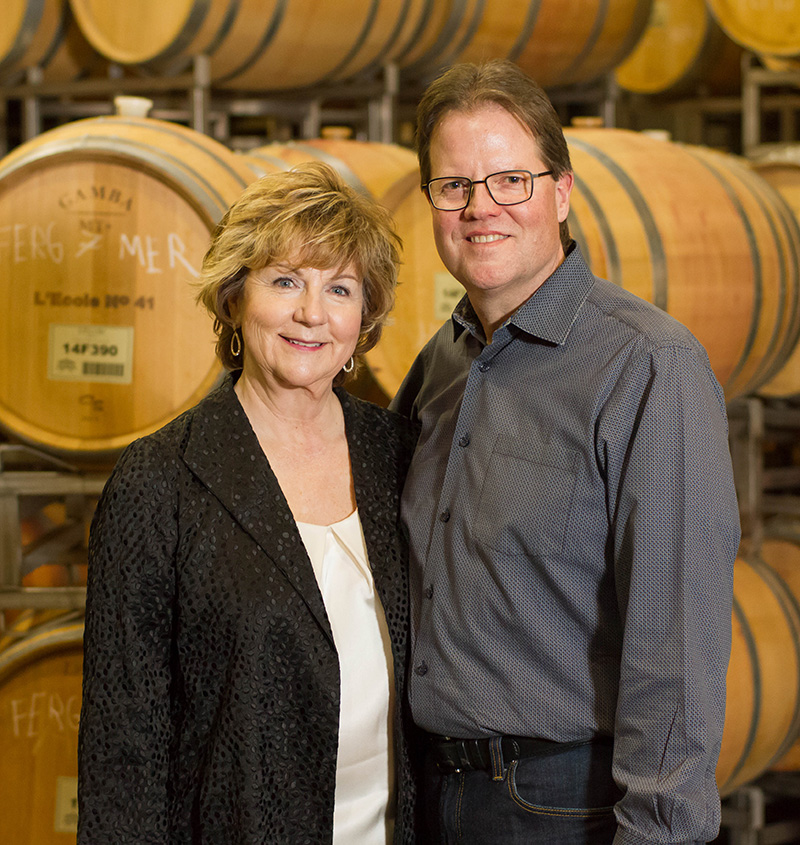 Marty Clubb is the co-owner, with his wife Megan, and is the managing winemaker today. Wine & Spirits magazine has recognized L'Ecole as a Top 100 winery for 15 consecutive years. In 2014, Decanter praised their 2011 Estate Ferguson as the best Bordeaux in the world.
Old vines are a key to L'Ecole success. Many were planted in the 1970s and 1980s. Winery literature notes: "Meticulously managed to L'Ecole specifications, we farm the same vineyards and specific blocks of fruit each year with the goal of achieving the highest level of quality. These efforts contribute significantly to the trustworthy reputation of our wines vintage after vintage."
L'Ecole Grenaché Rose, Alder Ridge Vineyard, Horse Haven Hills 2020 is fresh, bright, fulsome with tasty red fruits, more substantial in the mouth than what you anticipate from a grenache rosé. Delivers finesse and some depth supported by a beam of vibrant acidity. This is what rosé is today. Not insipid, cloying plonk, but serious wine that adroitly delivers what you enjoy in both red and white wines, while at the same time being unarguably itself. Versatile. Pair with charcuterie board; tacos; chicken kebabs; Indian curry; fajitas; stuffed pepper; scrambled or poached eggs; soft cheeses—camembert, brie.$20-22