Medium gold color; lemon, lime, lanolin, spice on the nose; yellow peach, melon, lemon, pear, beeswax, white pepper on the palate.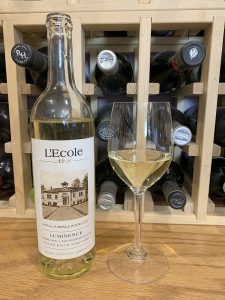 Dry; no tannins to notice; good acidity (3.45 pH). Creamy, succulent texture. Blend of 62% sémillon, 38% sauvignon blanc, much more weighted to sémillon than previous vintage. Sémillon delivers creamy texture in contrapuntal contrast with sauv blanc's razor-on-the-tongue proclivities. Bottom line: great mouthfeel while retaining some of sauv blanc's food enhancing attributes. Nice trick, well executed. 14.5% ABV
L'Ecole expertly produces white wines in red wine-dominated territory. Walla Walla is 95% red. That is not the L'Ecole picture. The winery does not have endless acres of whites, but they do produce enough you have a chance to snag some—and you will be glad you did. The wine spends four months in French oak to achieve depth and smoothness; bâtonnage every two weeks. Finished in stainless steel. Lightly fined with bentonite and filtered before bottling.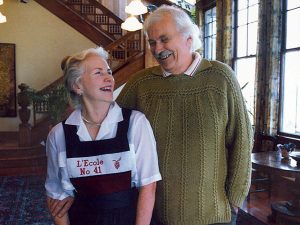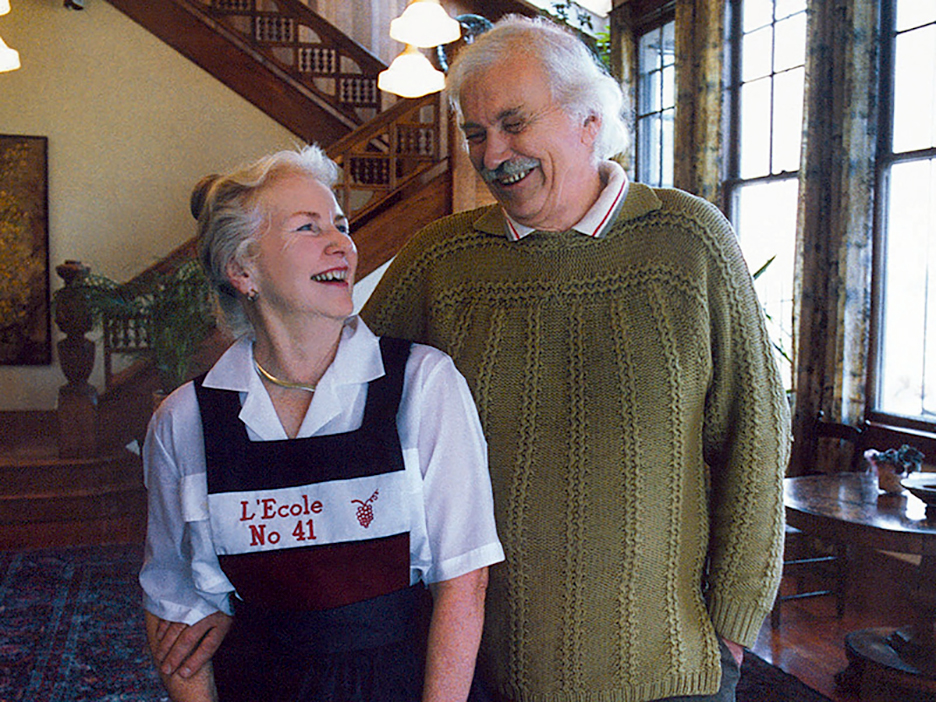 Baker and Jean Ferguson founded the winery in 1983 in the Walla Walla Valley, just the third winery in the Valley. It is housed in the historic Frenchtown School, which appears on the label. The No. 41 on the label refers to the school district number of the school. Hey, you gotta name your wine after something. L'Ecole wines focus on quality and typicity of Washington State and the Walla Walla Valley. The Ferguson's daughter, Megan, and her husband, Marty built on the Ferguson's legacy. A third generation, Riley and Rebecca, participate in the winery today.
The website notes: "Our focus is to produce ultra-premium, distinctive wines that reflect the unmistakable typicity of Washington State and the unique terroir of our Walla Walla Valley vineyards.  We are engaged in growing and making 100% of our wine.  Each bottle is handcrafted with a commitment to quality in the vineyards and the winery.  More than three decades of winemaking experience, ongoing investments in our Walla Walla Estate Ferguson and Seven Hills Vineyards, and long-term relationships with many of the most prominent vineyards in Washington State are central to our well-known reputation for quality and consistency across our wine portfolio."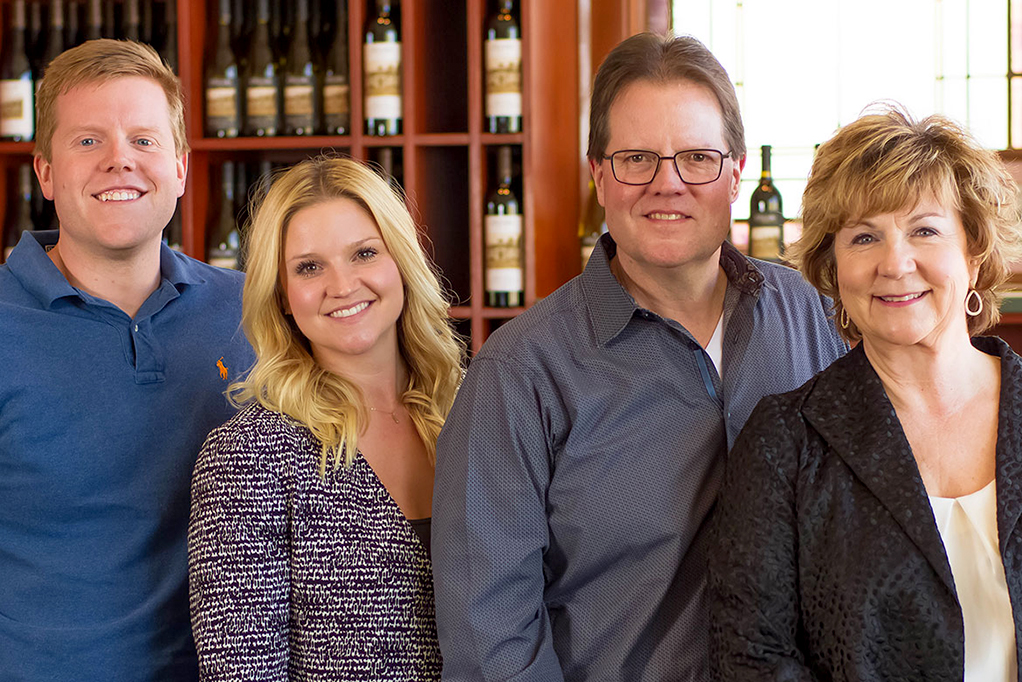 Marty Clubb is the co-owner, with his wife Megan, and is the managing winemaker. Wine & Spirits magazine has recognized L'Ecole as a Top 100 winery for 15 consecutive years. In 2014, Decanter praised their 2011 Estate Ferguson as the best Bordeaux in the world.
Old vines are a key to L'Ecole success. Many were planted in the 1970s and 1980s. Winery literature notes: "Meticulously managed to L'Ecole specifications, we farm the same vineyards and specific blocks of fruit each year with the goal of achieving the highest level of quality. These efforts contribute significantly to the trustworthy reputation of our wines vintage after vintage."
L'Ecole No. 41 Luminesce Semillon–Sauvignon Blanc, Seven Hills Vineyard, Walla Walla Valley 2020 is a palate-pleaser with seductive pleasures in the mouthfeel, thanks largely to the bewitching powers of sémillon—abetted by the contrasting Puritanism of sauv blanc. The two varieties play benignantly together in this exemplarily pleasing offering from a stand-out Walla Walla maker. Pair with rich fish entrées—tuna, salmon, swordfish, cog; seared scallops; baguette ham sandwich; prosciutto-wrapped melon; charcuterie board, or cured meat without the usual accomplishers; if restrained in cooking and sauces—chicken; pork chops. $20-24