Pale gold color; yellow apple, white peach, melon on the nose; apple, melon, pear, peach, Meyer lemon, cinnamon, vanilla, oak notes on the palate.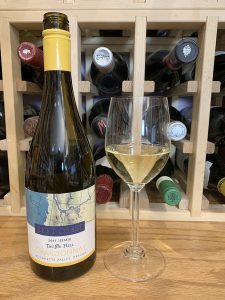 Dry; light, easily likable, smooth, rich. Fruit forward. Good but not zingy acidity (3.48). Made 100% with five clones of chardonnay. Aged 10 months, in mix of French oak, some new, more neutral. Left Coast has been drifting away from oak with their Truffle Hill chard—the 2019 release is unoaked. This vintage, however, had oak influence, albeit subtle.
Left Coast makes wines that average wine drinkers can embrace. This is no exception. Creamy in the mouth, with an especially charming finish. Excellent everyday wine. Same time, this has elements that likely came from time on the lees—likely those 10 months in oak. I wish there was more technical information from the winery. Some of the descriptors are my best guess rather than quotes from tech sheet or website. 13% ABV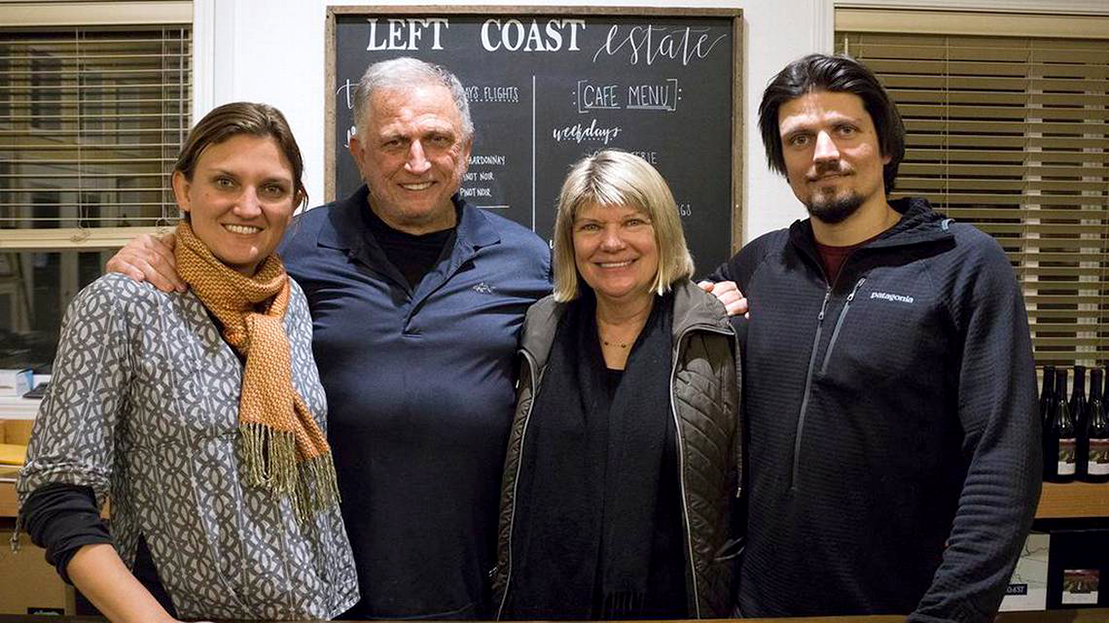 Suzanne and Robert Pfaff purchased bucolic acreage in 2003 with a vision of establishing a winery committed to quality, sustainable farming, and attention to producing wine that reflected the terroir of the Willamette Valley. Then they brought it in lead viticulturist and general manager Luke McCollum from Napa Valley. After that, winemaker Joe Wright. It worked out well.
In 2016, the Pfaff's son, Taylor Pfaff, became CEO. He brought experience of six harvests and an MBA in Wine and Spirits from the Kedge Business School of the University of Bordeaux. Daughter Cali is a licensed landscape architect. Daughter-in-law Christina is earning her master's in hydrology and watershed management at Portland State and is involved in Left Coast's oak savanna restoration and other restoration and preservation projects at Left Coast.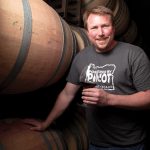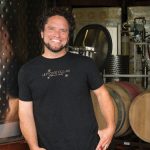 Left Coast has jettisoned "Cellars" from their brand name and replaced it with "Estate", which appears on this 2017 vintage label and did not the previous year. Their website landing page is "Left Coast Estate." Their url is "leftcoastwine." And so it goes. "Left Coast" remains the constant.
With an estate of 350 acres, 150 acres under vine, Left Coast Cellars Estate is one of the largest contiguous vineyards in the Willamette Valley. The website notes (note the change to "estate"): Family-owned and operated, Left Coast Estate is guided by two essential principles: a passion for winemaking and a deep connection to the land where we live and farm. Founded in 2003, we completed the initial phase of the winery just in time for the inaugural 2004 vintage of our label bearing a Lewis and Clark map to illustrate our special place in the world. We are in the middle of the Willamette Valley, just 37 miles from the Pacific Ocean with the immense, cooling benefit of the Van Duzer Corridor running through the property."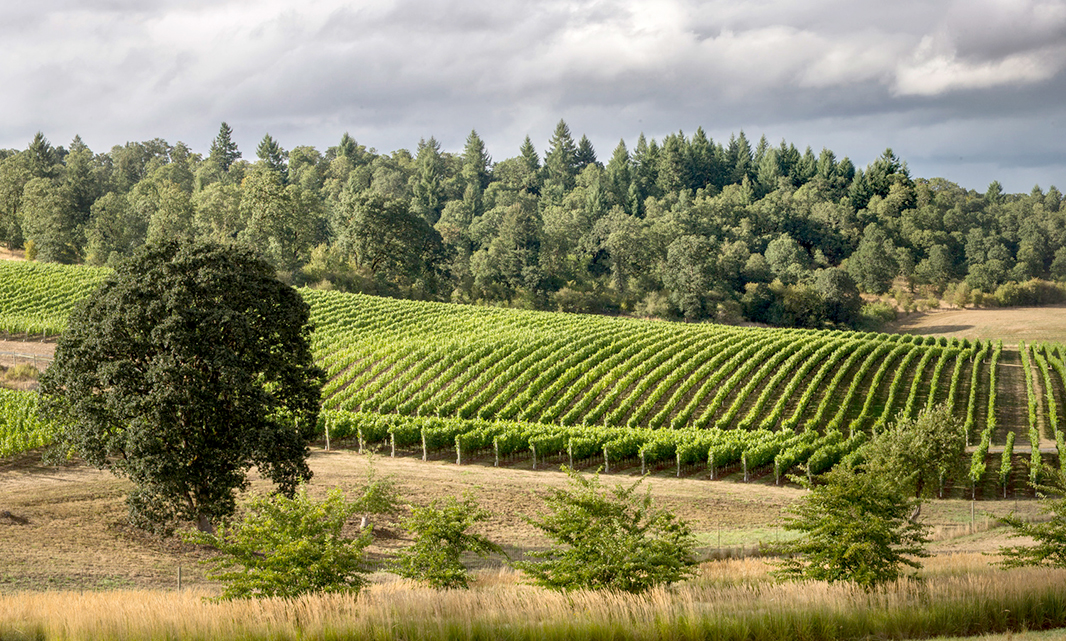 The winery is LIVE (Low Impact Viticulture and Enology) and Salmon Safe certified. It participates in the ¡Salud! program that guarantees basic healthcare to seasonal field workers. The winery, vineyard, and guest facilities are 90% solar powered, and their 17-acre spring-fed lake collects rain water for gravity-fed irrigation. Visit the website for the complete story.
Left Coast Estate Truffle Hill Chardonnay, Willamette Valley 2017 is rich, creamy, easy drinker with interesting complexity. It is a fruit-forward wine that in first taste you think "okay, a soft and simple palate pleaser." Then it sneaks up on you with subtle layers of interest. Definitely worth finding and trying. Pair with subtly flavored poultry and pork; rich fish—salmon, halibut, tuna, cod; shellfish; boiled shrimp; vegetarian fare; brie, fontina, ricotta cheese. $21-25