Deep ruby color; blackberry, blackcurrant, cherry, blueberry, bell pepper, tobacco on the nose; blackberry, blackcurrant, black plum, black cherry, smoke, leather, cedar on the palate.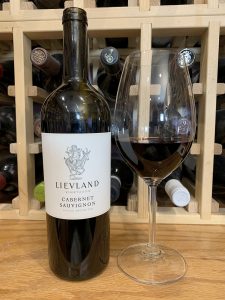 Dry; assertive tannins; medium acidity. Medium weight. Bold, but not overly assertive. Blend of 86% cabernet sauvignon, 8% cinsault, 6% shiraz from Paarl and Stellenbosch vineyards. Some oak from 13 months in French 60-gallon and 79-gallon barrels, which are small and impart more wood, but this is not oak-dominated, so I surmise at least some of the barrels were not first use. 14% ABV
Lievland translated means "love land." José Conde and Tyrrel Myburgh, partners in MAN family wines, fell in love with its bucolic beauty from the start. They purchased the property in 2017. The label notes: " Twenty years ago, these soils were considered amongst the Cape's top vineyards and it remains our ultimate goal to resurrect its ultimate potential."
The logo depicts cupid riding a "bokkie"—a springbok, South Africa's national animal. The wine combines from high-altitude, cool-climate Stellenbosch vineyards and dryland vineyards from lower, warmer Paarl vineyards. Riaan Möller is the winemaker. Mahalia Kotjane is the assistant winemaker. She is featured on two videos on the website.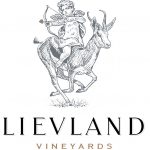 The winery's backstory is interesting. From the website: "The farm is situated at the northern end of Stellenbosch, along what is referred to as the Simonsberg 'Golden Mile' of wine estates. Lievland was originally part of a much larger estate, Natte Vallei, that was granted to Jurgen Hanekom, a Dutch East India Company woodcutter in 1715. After passing through a number of owners over the years, the farm was divided into its current boundaries in 1934 and sold to the Baron and Baroness Von Stiernhjelm of Latvia who planned to immigrate, looking to escape the strife that was engulfing their homeland.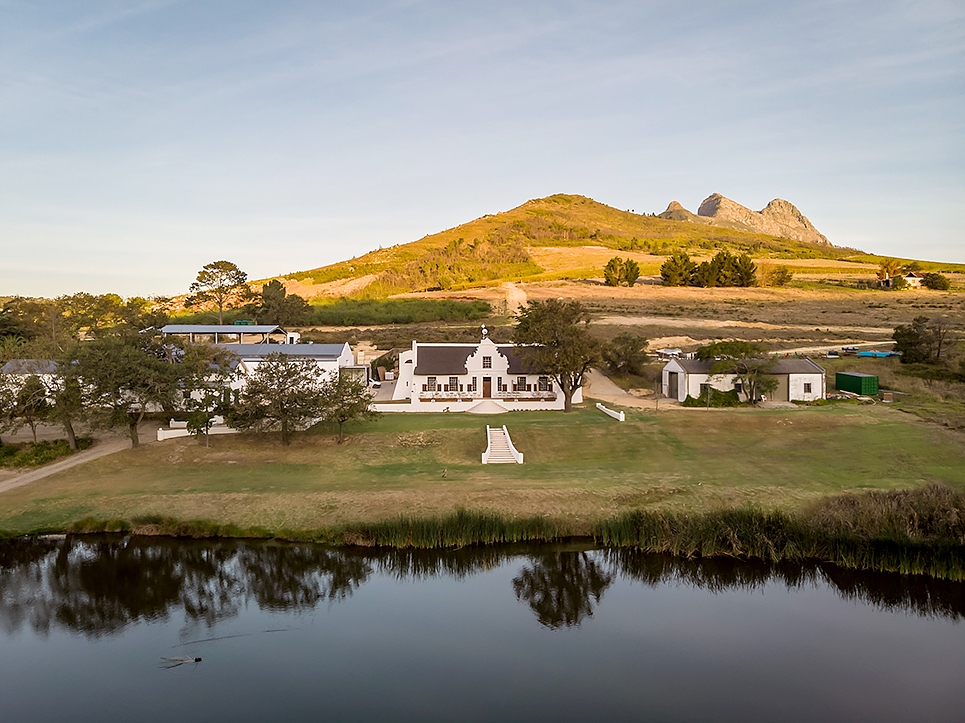 "The Baron died before the family left Europe, and the widowed Baroness moved to South Africa with her five children and took over the farm with no previous experience in farming. It was Hendrika, the Baroness, who renamed the farm Lievland, after the birthplace of her husband and children. She was, at the time, unique in being a single woman managing a large Cape wine farm. Poor and totally inexperienced in farming and wine production, with the help of her neighbours and her own powerful drive, she established the vineyards and developed a reputation for the wines. Initially selling door-to-door, she eventually managed more than 173 acres of vineyards—all plowed by horse! Over the years Lievland became known as arguably Stellenbosch's top Syrah producer. Along the way it garnered several firsts: it is said to be the first to have a female winemaker and the first to produce a certified barrel-fermented Chenin Blanc. Today, Lievland is certified sustainable by the Integrated Production of Wine."
Lievland Cabernet Sauvignon, Coastal Region, South Africa 2017 is tasty, somewhat reserved cab blend. Not too assertive, not too oaky, likable tannins, food-friendly alcohol. All in all, a well-behaved, enjoyable wine from South Africa. Pair with grilled red meats; comfort foods like pot roast, meatloaf, gourmet hamburgers, pizza; lamb; roast chicken. This is flexible, versatile effort. $18-22
Lievland website via U.S. importer Vineyard Brands