Medium gold color; red apple, pear, lemon, cherry blossom on the nose; yellow apple, orange zest, pear, mango, lime, lemon, pineapple, honey on the palate.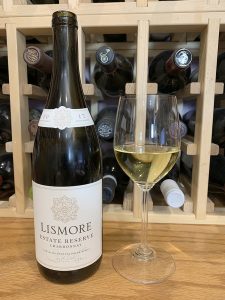 Dry; medium body; excellent acidity (3.13 pH). Significant oak, but well integrated with the expressive fruit. Whole bunch pressed with slow extraction of the juice. Fermented and aged 11 months in 500-liter French oak foudres (33% new). Spontaneous—natural— yeasts. Slight filtration at bottling. Rich and impressively complex and layered; 100% chardonnay. A stellar example of cool climate, organically grown chardonnay; 13.5% ABV. Trailblazer Samantha O'Keefe is the winemaker and owner of the 30-acre estate—Riviersonderend—in Greyton, South Africa.
The website notes: "Tucked into the foothills of a dramatic mountain range at the bottom of Africa is Lismore Estate Vineyards. Californian Samantha O'Keefe has found paradise and the perfect terroir. Her passion combined with vines planted at 300 meters, chilled by the winter snow and nourished by the African summer sun, produce classic cool climate wines which are rich, complex and lovingly hand crafted. With one of the coolest climates in South Africa with extreme diurnal temperature shifts, her wines presents us with a very distinct sense of place. One that tells a story in the glass. Lismore is the pioneer of Wine of origin "Greyton", it has been designated by SAWIS recognizing the unique and special terroir of this region."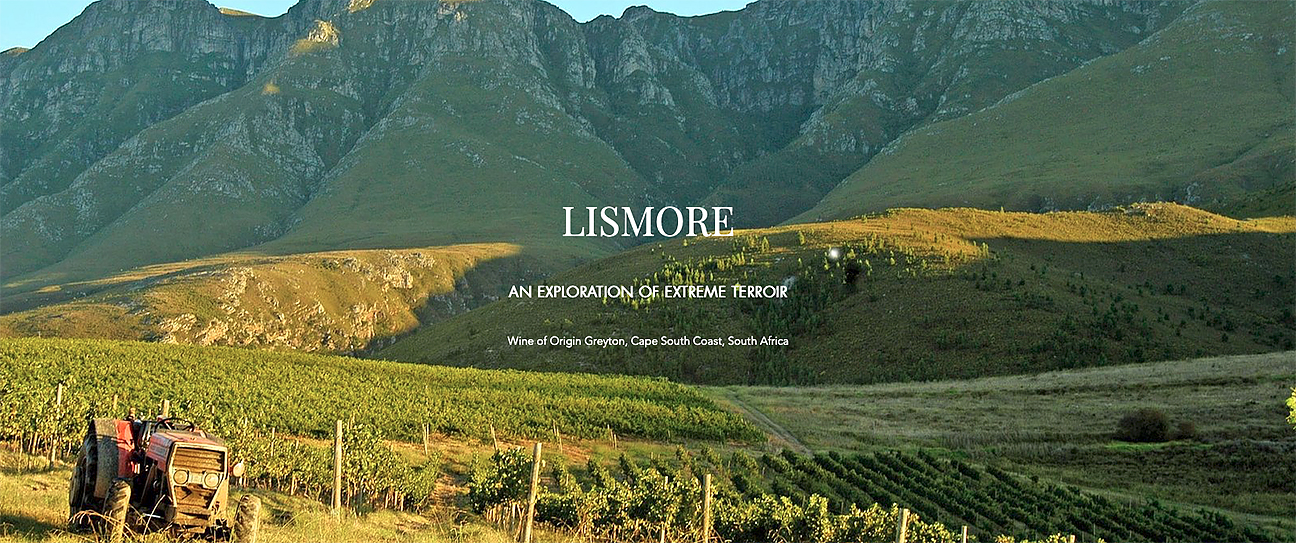 The reputation of the Overberg region continues to grow. Greyton is a ward designated within the Overberg region. Lismore is the only registered wine estate in the Greyton ward. Lismore's vineyards are planted on slopes at the base of the Riviersonderend Mountain Range. The combination of elevation and climate extend the grape ripening period up to a month later than the traditional wine regions in the Western Cape.
Sadly, in December 2019 suffered a terrible loss when a wildfire destroyed her home and winery. While some pets were lost, Samantha's family and staff made it out safely. The tough Lismore vines survived the fire. In an inspiring gesture, the South African wine and farming community came to support Samantha and helped her rise from the ashes and rebuild the family home and winery.
Critics have described Lismore Estate Reserve Chardonnay as "almost Corton-Charlemagne like." Corton-Charlemagne is one of the most lauded white Burgundy (chardonnay) wines; it typically sells north of $300, sometimes well north. The going price for Coche-Dury Corton-Charlemagne Grand Cru sells for up to $5,000 a bottle. Corton-Charlemagne is a grand cru vineyard in the Côte de Beaune subregion of Burgundy. So this is high praise, indeed.
Lismore Estate Reserve Chardonnay, Greyton, South Africa 2017 is precise, elegant, upper-tier South African effort from trailblazing California woman who found her niche in the Western Cape. Layers of complexity and pleasing mouthfeel. Plenty of rich fruit ranging from red apple to citrus to honey. Pair with smoked salmon; lobster, crayfish, crab; poultry and veal in white sauce; Asian dishes made with coconut milk; foie gras; roquefort and blue cheese. $60-69