Pale ruby color; black cherry, rosemary, thyme, violets on the nose; tart cherry, plum, raspberry, blood orange, clove, white pepper, rosemary, cumin, herbs on the palate.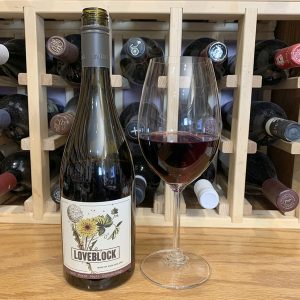 Dry; impressive cool-climate effort. Vibrant fruits, but not as fruit-forward as earlier efforts. Firm, tasty tannins—I restrained my impulse to decant because the firmness and the slight tartness of the fruits play well together, making it a bit edgy, which I like when done well. Balancing acidity (3.61 pH). Light-medium body. Smooth, fleshy, light in the mouth, inviting easy drinker; 13.5% ABV.
On their material, Loveblock only identifies the owner and CEO as Erica and the winemaker as Kim. A quick search reveals why. Erica and Kim are the Crawfords. Yes, that Kim Crawford. Part of the deal to sell his massively successful operation that put New Zealand sauvignon blanc on the affordable and excellent world map stipulated that the new owners had sole ownership of the Kim Crawford name. The Crawfords note they sold Kim Crawford so they could afford to start Loveblock.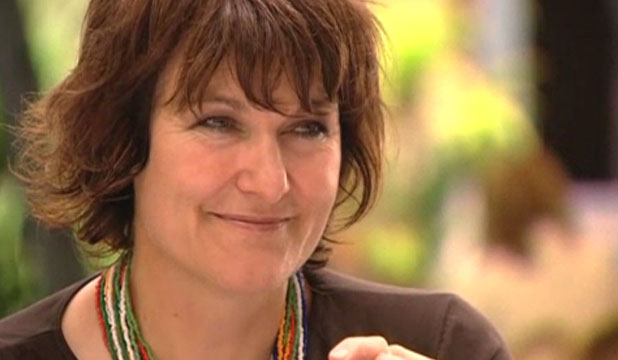 Loveblock grapes are sustainably grown—vineyards SWNZ accredited. Biodynamic techniques. Organic. Vegan friendly. The website on vinification: "fruit was pumped straight to the tank without crushing in order to leave some whole berries and stems. After a five-day cold soak, the must was warmed and fermentation was spontaneous. The ferment was hand plunged twice daily until dry when it was pressed off. The wine then underwent full malolactic fermentation in tank. After eight months of ageing, the wine was stabilised and sterile filtered to bottle." The eight months of aging was in older oak to keep emphasis on the intensity of the fruit.
Loveblock Pinot Noir, Central Otago, New Zealand 2018 is superb example of New Zealand pinot noir from an iconic NZ winemaker. Layers of flavors and rich, black fruit delights. Kim Crawford—he can only refer to himself as "Kim" because of legal strictures in the buyout of his Kim Crawford winery—retains the magic touch. This is top end of middle-shelf pinot noir—the same thing he did with sauvignon blanc. Go find some of this stuff. You will not be disappointed. Pair with turkey, salmon, lamb, beef—all the lighter stuff good pinot noir pairs with. This also works nicely sipped solo just for the enjoyment of tasty wine, or paired with cheese and charcuterie. $29-30