Deep garnet-purple color; cherry, red fruits, vanilla, balsamic on the nose; cherry, blackcurrant, blackberry, roasted tomato, espresso on the palate.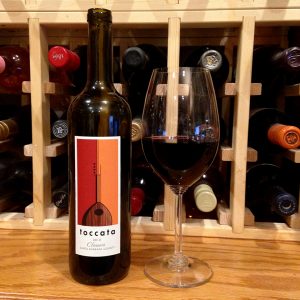 Dry; sweet tannins that are even better after decanting; very nice acidity (3.49 pH); 14.1% ABV. Fun easy drinker; rich, generously fruit-forward with splendid fruit; excellent wine. Well developed oak—18 months in French wood—that is not intrusive. Blend of 50% sangiovese, 30% cabernet sauvignon, 5% merlot, 5% cabernet franc, 5% petit verdot, 5% freisa from Los Alamos Valley Vineyards.
The genesis of Lucas & Lewellen began in 1975 when Louis Lucas, a third-generation grape grower (and passionate Notre Dame alumni), and Judge Royce Lewellen, a superior court judge, met through the Santa Maria Wine & Food Society and the Rotary Club of Santa Maria. Lucas was a respected provider of grapes for fine wine makers in Napa and Sonoma, while Lewellen was both a passionate wine enthusiast and a man with a vision for the future of the Santa Barbara County wine industry.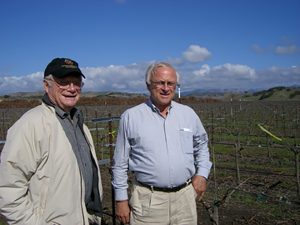 Their friendship grew over the next quarter century, and in 1996 resulted in the Lucas & Lewellen Vineyards, a Solvang, California-based winery with 400 estate acres situated among three of Santa Barbara County's separate and distinct climate zones. Today L&L has three major wine labels, two tasting rooms in downtown Solvang, and a state-of-the-art winery.
Megan McGrath Gates has been the winemaker for Lucas & Lewellen since 2007. She earned her undergraduate degree in soil sciences from Cal Poly San Luis Obispo and her Certificate in Winemaking at UC-Davis. She shares her mission on the company's website: "We make many decisions during the growing, fermenting and aging stages, but ultimately the grape really expresses itself," insists McGrath Gates, who is humble about the winemaker's role in the process. She adds, "My job is to allow the grapes to showcase their natural characteristics." The young winemaker prefers not to classify her philosophy as either Old World or New World, explaining, "I believe in balanced wines with all components married together so that layers of complexity are allowed to unfold."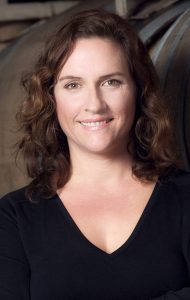 Michael Lewellen, Royce's son, became a minority owner of the company in 1999 and joined the company full-time in 2009. Today as managing partner, he works with all departments—marketing and sales, finance, tasting rooms, and the winery.
Lucas & Lewellen Toccata Classico Red Wine, Santa Barbara County 2015 is tasty and charming with its interplay of red fruits. Smooth, easy drinker that does not let tannin and oak interfere, especially after decanting. What it may lack in complexity and depth it more than makes up for with its delicious, easily approachable fruit. Delicious, almost decadent finish with this ripe, plush fruit bounding across the mid-palate and the back of your mouth. Pair with roast pork; prosciutto and salami; grilled vegetables; pizza; Italian dishes with tomato sauces; pasta with meat sauces; cheese burger and sliders; blue, fontina, mozzarella, parmesan cheeses. $29