Medium, brilliant gold color; red fruits, citrus, white flowers on the nose; strawberry, pink grapefruit, white peach, raspberry, blood orange, touch of saltiness on the palate.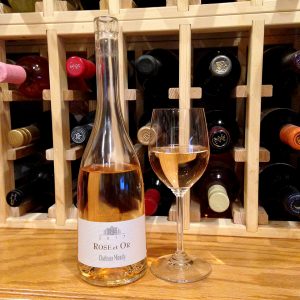 Dry; tangy with excellent, balancing acidity; smooth, crisp easy drinker; 13% ABV. Loads of fruit with diverse flavors, while the good acidity stitches it all together until it delightfully turns creamy on the finish. Vineyards close to the Mediterranean deliver an exciting sea salt element that particularly lingers on the tongue after the fruit finish.
Established in 1936, Chateau Minuty is the top selling rosé house in Europe and one of only 18 Cru Classé in the Cotes de Provence that specializes in rosé (90% of production). Their wines are made in the classic Provence style primarily using Grenache grapes; this is likely 100% grenache, although there could be a touch of syrah.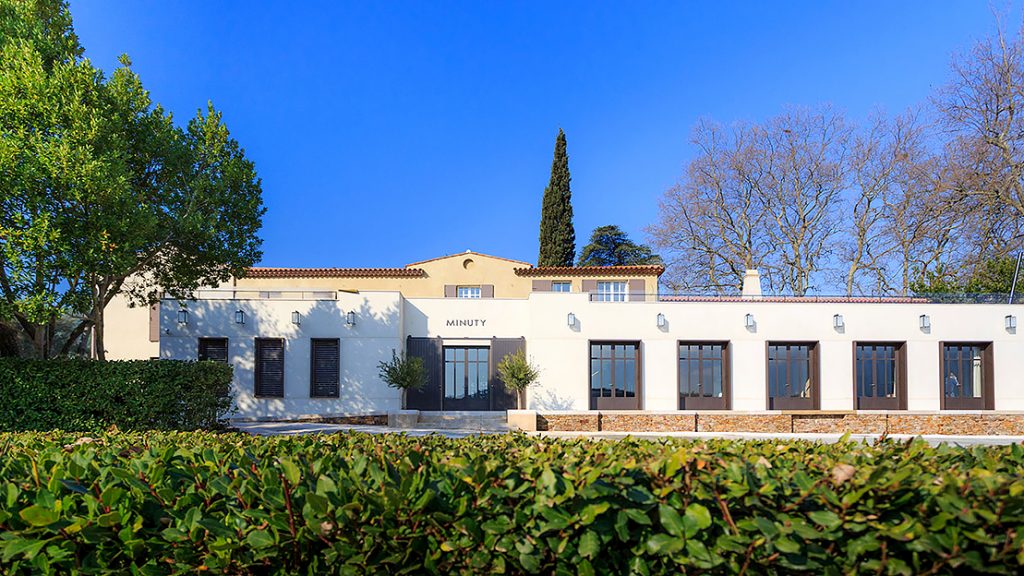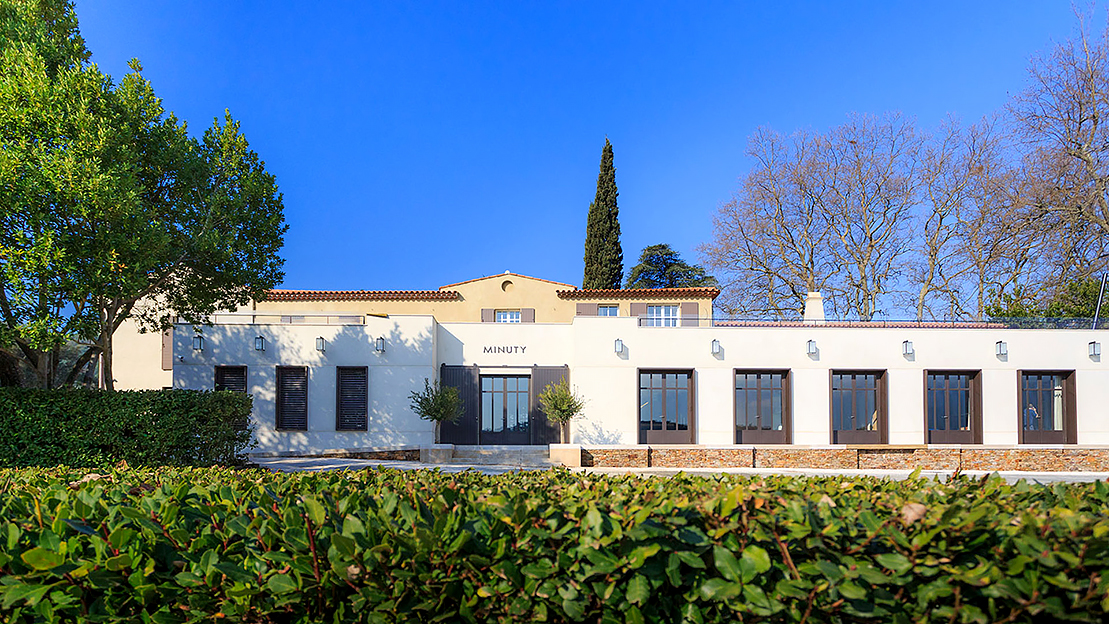 Château Minuty is located on the St. Tropez Peninsula. Provence may be the oldest wine-making region in France, with wine history dating back 2,600 years. The region is 150 miles long and 100 miles north-to-south. Its borders include the Rhône River to the west and the Côte d'Azur to the east; Marseille and Toulon are the notable cities. The Côtes de Provence is the largest AOC in the region and produces about 75% of Provence wine.
Château Minuty traces its roots to Gabriel Farnet in the 1930s, and the Matton-Farnet family traces its roots back 300-plus years. Gabriel Farnet began at the Domaine de Chateauneuf in Vidauban and moved to Château Minuty in 1936. Gabriel is the grandfather of François and Jean-Etienne, the current owners of Château Minuty. In 1955, Château Minuty was among of 23 estates to earn classified growth status as Côtes de Provence wine.
Gabriel's daughter, Etienne Matton Monique Farnet, and her husband, Etienne Matton, took over management in the 1960s and improved the vineyards with replanting and emphasizing low yields. Today, Jean-Etienne and François Matton manage the château; they have installed modern equipment and pointed Château Minuty in a more international direction, with distribution world-wide.
Château Minuty Côtes de Provence Rosé et Or 2017 adds to proof that sublime rosés come from Provence, with added flair for bottle design. Delivers layers of fruit with finesse, excellent acidity and freshness, at the same time. It is smooth on the attack and creamy on the finish. Pair with seafood; bouillabaisse; pistou soup; raw vegetables; Asian food; grilled light meats; sushi; fruit salads that includes strawberries. Also works as an aperitif. $29-40