Deep ruby color; blackberry, cherry, raspberry, plum, oak on the nose; blackberry, black cherry, blackcurrant, plum, boysenberry, vanilla, caramel, oak spice on the palate.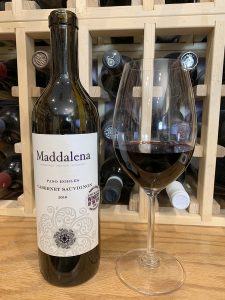 Dry; leathery, easy-going tannins and acidity. Jammy with noticeable but not obnoxious oak. Simple, smooth, very easy drinker. Phenolic sweetness from ripe fruit, not from sugar. If you are a fan of multi-layered, complex Cali cabs, you will find this somewhat extracted and meh. But if you are put off by such wines and just want tasty black-red fruits and a smooth, non-threatening, fun drinker—this will certainly work for you, especially at the price; 14.5% ABV.
The grapes are sourced from Riboli estate vineyards in the Paso Robles appellation of San Luis Obispo County. The grapes are allowed to fully mature in the warm days and cool nights to concentrate ripe flavors and aromas. Maddalena Cabernet Sauvignon Paso Robles hits the mark on this goal.
Winemakers Anthony Riboli and Arnaud Debones use traditional techniques to achieve a flavorful, jammy style with soft tannins. Vineyard lots are fermented separately to preserve unique flavors and terroir. After fermentation, the wine ages in oak, then blended to achieve consistently of style year upon year. If you enjoyed the previous vintage of this wine, you are very likely to enjoy this vintage.
This is product of the San Antonio winery, the oldest winery in Los Angeles. The winery also has locations in Ontario (California), and in Paso Robles. This bottle comes from their Paso Robles facility. In addition to Maddalena, other San Antonio Winery labels include San Simeon Estate Reserve, Stella Rosa, Riboli Family Wine Estates, Opaque, and Windstream.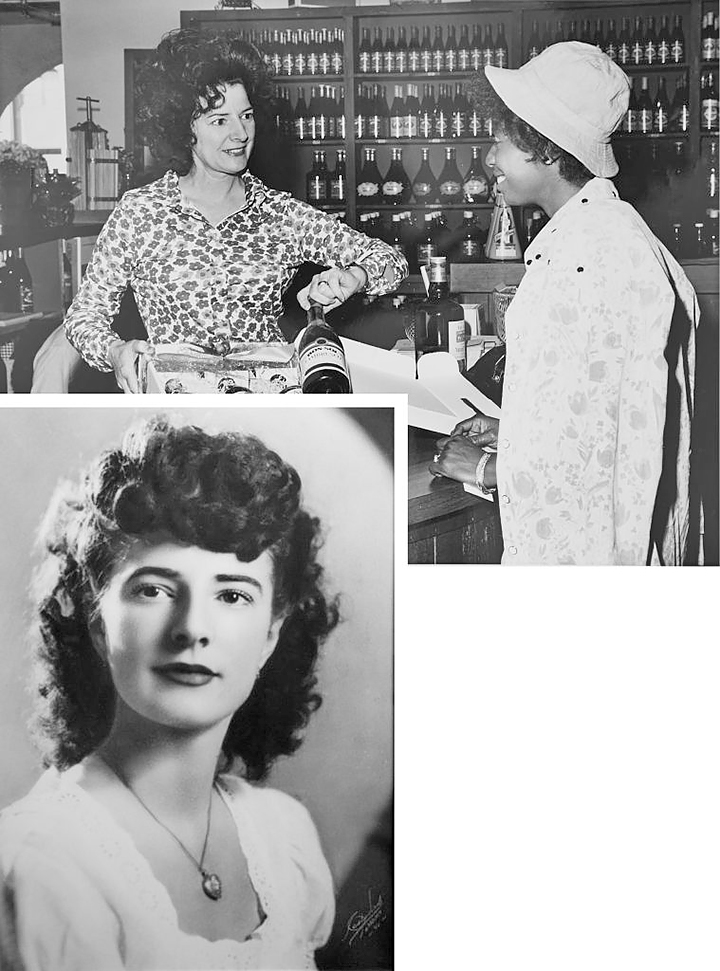 The Riboli family's wine story dates back to 1917 when they opened the San Antonio Winery in downtown Los Angeles. The family is now in the fourth generation of wine and wine making, with Anthony Riboli the principal winemaker, assisted by Arnaud Debons.
The name for this brand comes from Maddalena Riboli, who immigrated from Italy to the U.S. in 1929. She and her family farmed in the San Fernando Valley. She met her future husband, Stefano Riboli, while she was driving a tractor on the family farm. Once married, Maddalena began working at the Riboli family business, San Antonio Winery. The website notes: "Maddalena is now in her mid 90's and continues to be actively involved in the winery where she began her wine career as a young woman."
Maddalena Cabernet Sauvignon Paso Robles 2018 is straightforward, uncomplicated red wine. Especially suited for everyday, weekday enjoyment or second bottle. There is plenty of oak influence, but not so much that I must issue an "oak monster" warning flag. Jammy elements mute the tannin and acidity, which pleasures many drinkers while putting off others. Different folks, different strokes. It is easy to see a fan base for this San Antonio Winery effort. Pair with beef dishes; lamb; wild game—venison; comfort food such as meatloaf and pizza; baked or rotisserie chicken; aged, semi-hard cow's milk cheese; aged, semi-hard sheep's milk cheese. $15-22
Riboli Wines website—nice videos and overview