Medium ruby color; black cherry, vanilla, plum on the nose; black cherry, plum, blackberry, strawberry, vanilla, cola on the palate.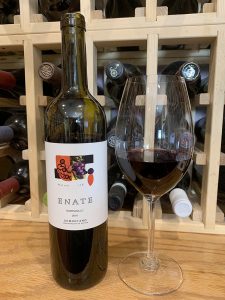 Dry; relaxed tannin, struggles some with acidity. Rustic, simple, plain, smooth, a bit disjointed, but not nearly enough to make this undrinkable plonk. Those who follow my reviews know if it was plonk I would not waste my time writing about it or your time reading it. Some oak, but nothing like what you find in higher quality tempranillo. You get what pay for, and you can easily get this for $10 or less. Medium-full body. Finish fades quickly. Best served with a little chill; 14.5%.
All the grapes in this effort were estate grown. Enate's vineyards in northern eastern Spain are farmed using strict environmental controls: no herbicides or chemical products to combat pests or disease, all fertilizer is organic. There are many certifications in the wine world (more than 400); Enate has been certified for environmental management since 2004, for quality management since 2000, and for food safety since 2005.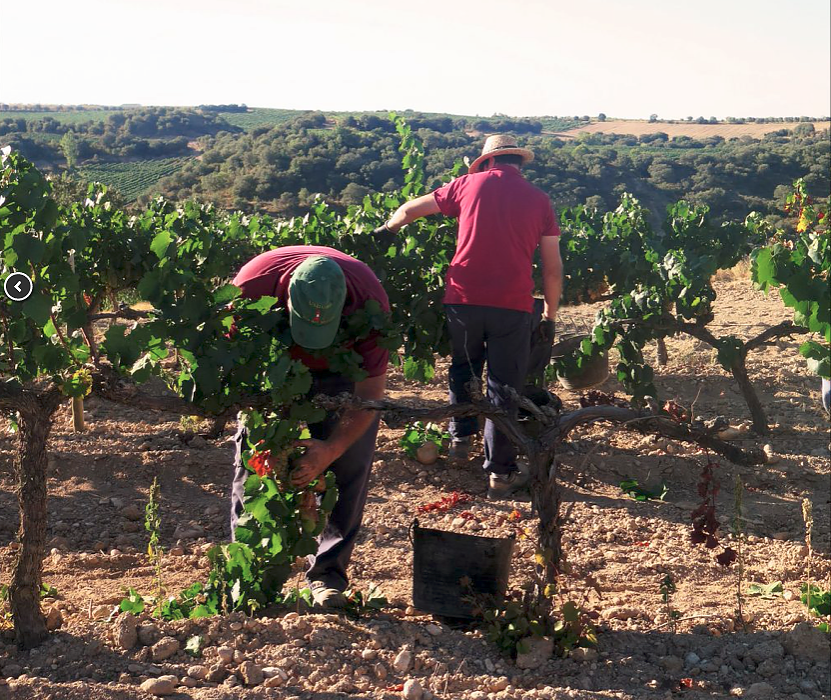 Somontano is a Spanish Denominación de Origen (DO) established in 1984. Grapes have been grown in the area for more than 2,000 years. The name suggests Latin roots meaning "beneath the mountain"—a reference to the foothills of the Pyrenees to the north. Zaragoza/Aragon is municipal area most would recognize, although wine production is centered in Barbastro; Enate's offices are located in Heusca, 50 miles northeast of Zaragoza/Aragon.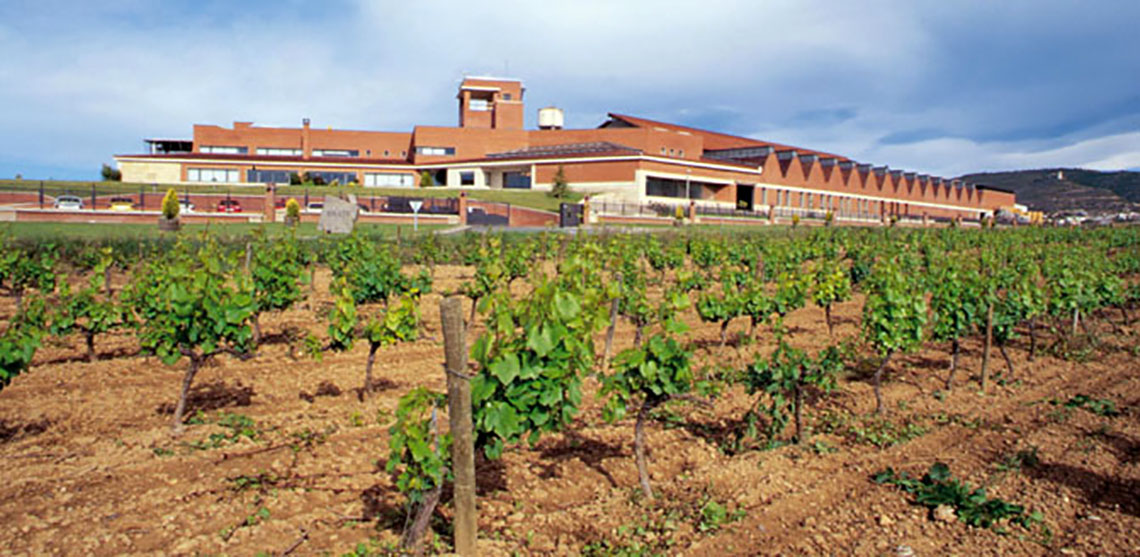 Enate was founded in 1992 with a lofty vision: the marriage of the art of winemaking with the, well, art of art. From the Enate website: "In the same way as a winery is unthinkable without wine, Enate accepted art as the very essence of its identity. The two concepts begin together and mutually enrich one another. Human beings are, essentially, creators of one kind or another and we naturally love the pleasures of life. In 1992, Enate made a formal commitment to pairing the two concepts, contrasting the almost mathematical expertise of a winemaker with the unpredictability of artists inspired by winemaking. Today, Enate is both a winery and a museum. It is both a wine shop and an art gallery and its character has been formed in the excellence of both. Its barrels and walls sum up the great wines of Spain, inhabited by the genius of the great Spanish and international creators." Each label of the winery reproduces a work of a well-known artist, created especially for the winery. In the case of this bottle: Pepe Cerdá.
Enate Tempranillo, Somontano, Spain 2018 is Enate's entry level pour. This is easily drinkable and has no "whoa" flaws. The winery makes more refined tempranillo-based efforts. This is the one to buy on a budget. Works as an everyday pizza and comfort food wine, and certainly as a second or third bottle pour. Pair pasta dishes with tomato-based sauces; barbecue; hamburgers; pizza; Tex-Mex dishes such as tacos, chile rellenos. $9-11
Enate website with nice slide show and other features
Video tour of the winery and its artworks, including its commitment to access for people with disabilities