Deep gold color; apricot, pear, nectarine, apple, almond on the nose; apricot, Meyer lemon, apple, pear, brioche, minerality on the palate.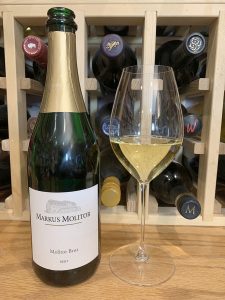 Brut; fine bubbles; crisp acidity. Excellent value. Mosel vineyards delivered riesling grapes that were selected, crushed, then fermented in large wooden barrels. The second fermentation occurred in tank—not in bottle—which allows for this to be such an excellent quality-price ratio (QPR) wine. Sure, it is not a high end champagne or cava, but the fine riesling grapes and good winemaking make this a delicious, versatile, affordable choice. 12.5% ABV
Markus Molitor took control of his father's winery in 1984 when he was just 20 years old, the ninth generation of his family to work the steep slopes of the Mosel and allow its terroir to present in the winery. He began with less than four acres of vineyards. He now owns almost 300 acres. Markus Molitor now is the largest privately-owned winery and family-run vineyard; 75% of his vineyards are located in grand cru sites along the Mosel, the rest are located in the Sarre River region. Some of his vines are ungrafted and more than a century old. Due to the steepness of the vineyards, almost all the harvesting must be done by hand. Organic and sustainable viticulture is practiced in all the vineyards.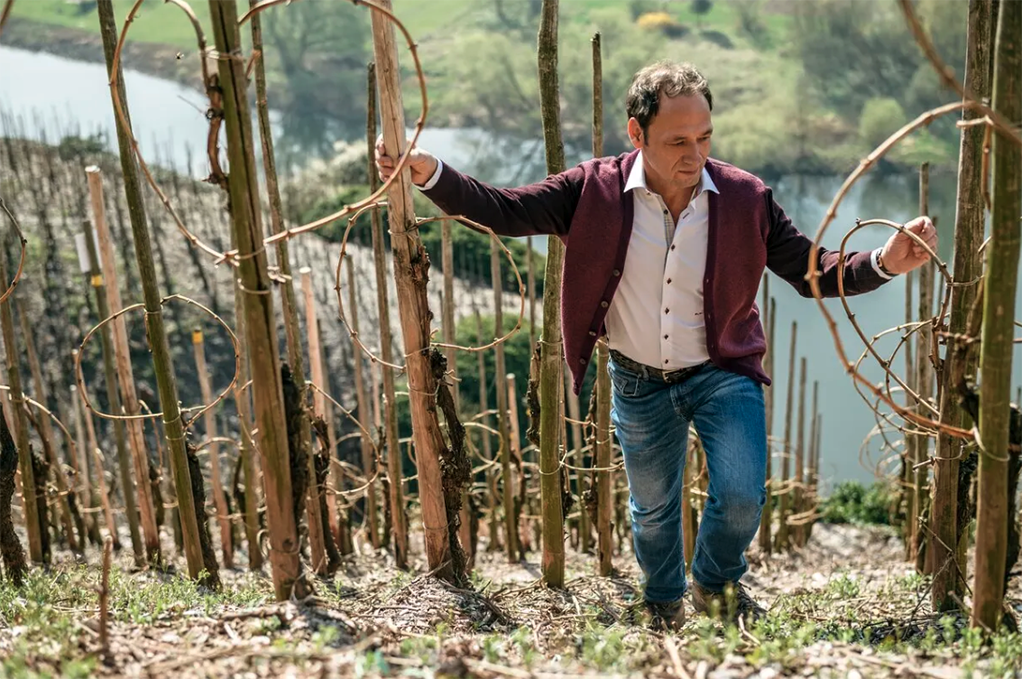 Markus Molitor Riesling Brut Sekt NV is excellent riesling sparkling—sekt is German term for quality sparkling wine. Light, fresh, rich, delightful, especially at its price point. Fine bubbles and refreshing, palate-cleansing minerality on the finish. Works as an aperitif and toasting wine for celebrations; pair with poultry; lean fish; appetizers and snacks. Cheese—young gouda, mozzarella, ricotta, colby, brie, blue cheese, swiss, sharp cheddar, gorgonzola—sekt in general and brut riesling sekt in particular can pair with just about any food or wine you throw at it. $18-20