Medium straw color; apple, white flowers, bread yeast on the nose; lemon, apple, citrus, plum, bread notes on the palate.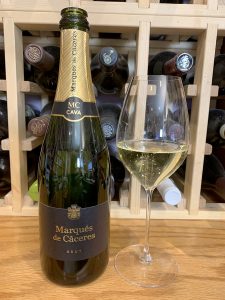 Brut; nicely fresh acidity. Balanced and easily approachable. Fine, persistent bubbles. Very tasty, another example of outstanding value cava offers in sparkling wine. Blend of 50 xarel.lo, 30% macabeo, 20% parellada—the traditional triad of Spanish cava.
The grapes are chilled to 50 degrees Fahrenheit, then gently pressed to obtain only free run juice. The must from each of the varieties is fermented separately, then blended. The cava is made using the traditional Champagne method, with the second fermentation in bottle occurring in an underground cellar. Almost a year aging on the lees adds depth and complexity.
Enrique Forner founded Marqués de Càceres, Unión Vitivinícola, S.A. in 1970. The website notes this was: "a historic Alliance between a region (Cenicero, La Rioja Alta), an enterprising family that has been devoted to the wine trade for five generations, the best vine growers and vineyards in La Rioja and a Bordeaux concept which revolutionised the production and business model with a single objective: the quality to obtain the best wines, an obsession that today continues to be the leitmotiv of Cristina Forner, the third generationof this wine family."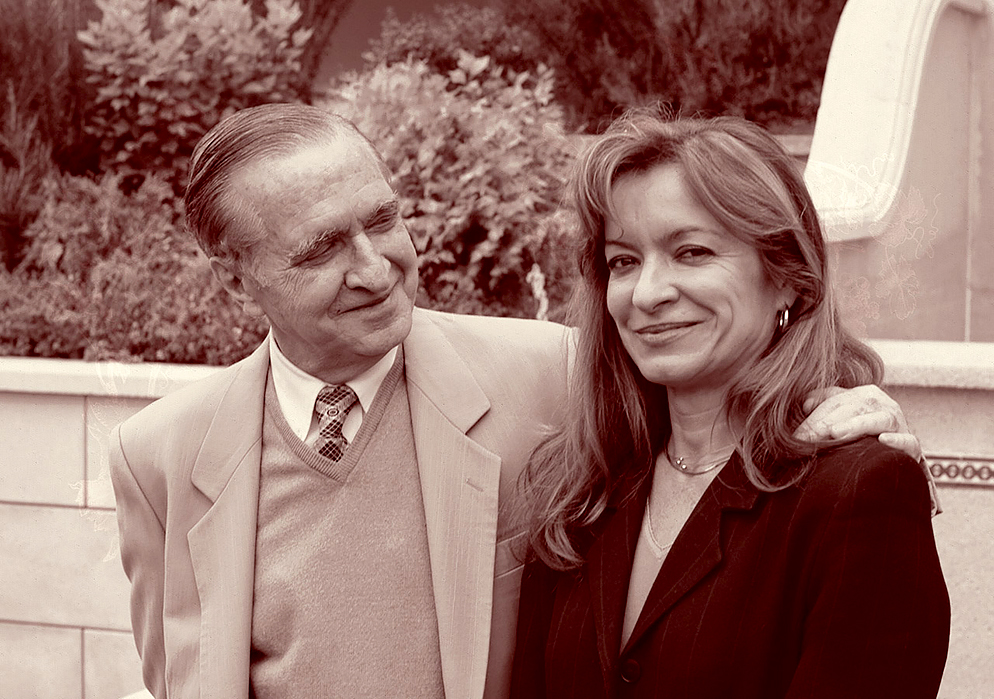 The family's wine history dates to 1920. Enrique Forner's grandfather and father founded Vinícola Forner in Sagunto. Exiled to France during the Spanish Civil War, Enrique founded or bought wineries in the Rhône and Loire valleys and two grand cru chateaus in the Haut Medoc region (Bordeaux)—Château Camensac and Château Larose Trintaudon. Enrique returned to Spain in 1968, bringing skills he had perfected in France to Spain.
Today, Enrique's daughter, Cristina Forner, runs the company. Marqués de Càceres has enjoyed excellent export success. It currently is sold in more than 120 countries.
Marqués de Càceres Cava Brut NV delivers balance and the superb QPR (quality-price ratio) you expect from a Spanish cava. This is classic example of being able to have Champagne on a beer budget. This is cava to be precise, but it is made with the same method as Champagne from Champagne region of France. Cava does not taste the same as the sparkling made in France—Spanish makers use different grapes—but it is tasty and fun in its own right. Pair with fish and seafood; rice dishes; pasta; white meats; spicy dishes; cheese. Of course it works as a toasting wine at a big event. Affordable enough for a crowd while still delivering quality. $12-15