Pale gold color with hint of green; flowers, thyme, apple, pear on the nose; apple, pear, white peach, citrus, Meyer lemon, honey hint on the palate.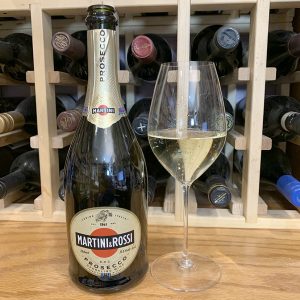 Extra dry—which means there is hint of sweetness. Zesty citrus acidity. Lively and fresh in the mouth. While bulk is glera grape (as it must to be labeled prosecco), Martini & Rossi also included verdiso, bianchetta, chardonnay, and pinot noir. Very, very fine bubbles; 11.5% ABV.
This is simple wine; price is a major selling point. Easy drinking, girls-night-out wine. At its price point and hint of sweetness, also works at an event where there is a crowd that includes folks not that into sparkling wine, but will sip as part of the social lubricant. For a little more money you can get more complex prosecco—which is why prosecco is a shooting star in the wine market—but this is nothing you have to apologize for when you pour.
The Martini logo, the single word printed over a large red dot, is associated with vermouth and cocktails (especially martinis), while their sparkling wines are branded Martini & Rossi. Their prosecco is made in the Veneto region (northeastern Italy)—as Italian rules require. They also make Martini & Rossi asti in the Piedmont region (northwestern Italy), and Martini & Rossi red wines and gin. The company also owns Noilly Prat, a French vermouth company.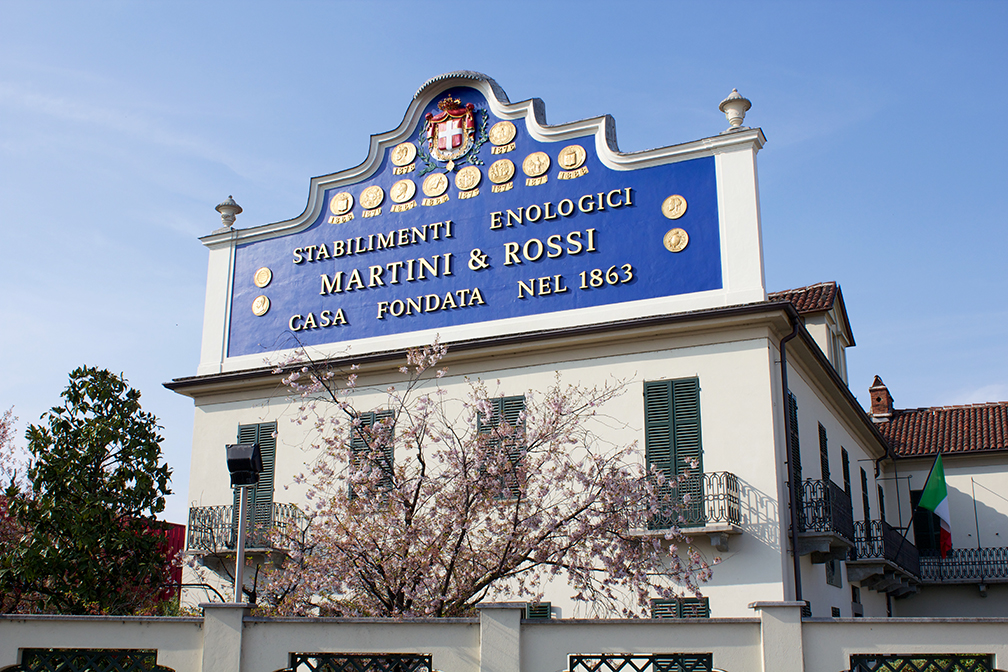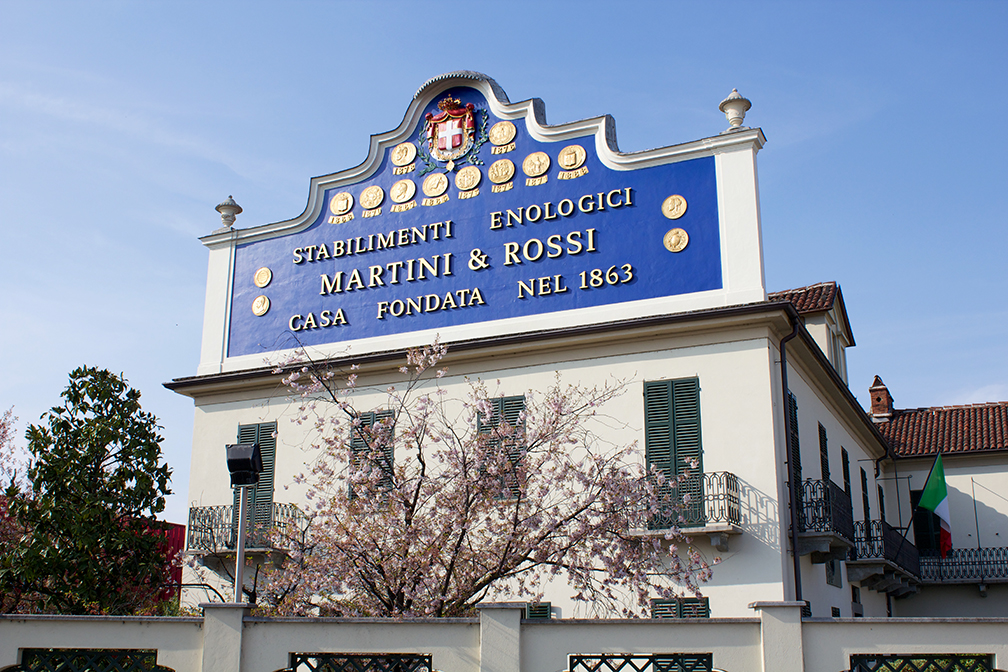 The company started in the mid-1800s and was run by three men: businessman Alessandro Martini, winemaker Luigi Rossi, and accountant Teofilo Sola. In 1863 they took the name Martini, Sola & Cia. When they sold the company in 1879, the name changed to Martini & Rossi. The Martini "ball and bar" logo was registered in 1929, and one year later Luigi Rossi's sons took control of the enterprise. The company was restructured as the General Beverage Corporation in 1977 and merged with Bacardi in 1993.
Martini & Rossi Prosecco DOC NV is simple, very easy drinker, on the sweeter end of extra dry, which will please folks who shun dry wines. I reviewed this three years ago, and tasting notes this time are consistent with the earlier evaluation. This can be enjoyed by itself, but does better as a mixer. Think bellini (two parts peach purée and remainder prosecco). Mimosa (sparkling and orange juice). Want something stronger—sip the prosecco and chase it with chilled tequila shot.
Serve as an aperitif before getting serious with Martini cocktails made with Martini vermouth. Pair with fruit, prosciutto-wrapped melon, Asian dishes; lightly sauced chicken, pork, fish; spicy fare; sharp or salty cheese (parmigiano–reggiano, manchego, asiago, stilton). Best served very cold—45 degrees; can be served on ice. $11-13