Medium gold color; nectarine, Meyer lemon, peach on the nose; Meyer lemon, orange, peach, apricot, mango on the palate.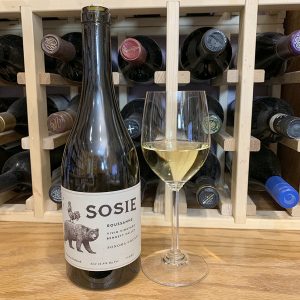 Dry; lush and rich in the mouth. No tannins. Good acidity. Nice minerality, especially on mid-palate and finish. Admirable complexity. Smooth, round, silky from partial whole cluster fermentation, followed by malolactic fermentation. Aged a year in neutral oak barrels. All the grapes come from a single quality vineyard, then the winemakers allow the ripe fruits to speak; 12.9% ABV.
Roussanne is not a common grape grown in U.S. It is primarily grown in Southern France, where it is blended with marsanne, grenache blanc, sometimes viognier. Regina Bustamante and Scott MacFiggen envisioned making wines in French style with Northern California-grown grapes. The label art reflects this—the bear represents California and the rooster represents France.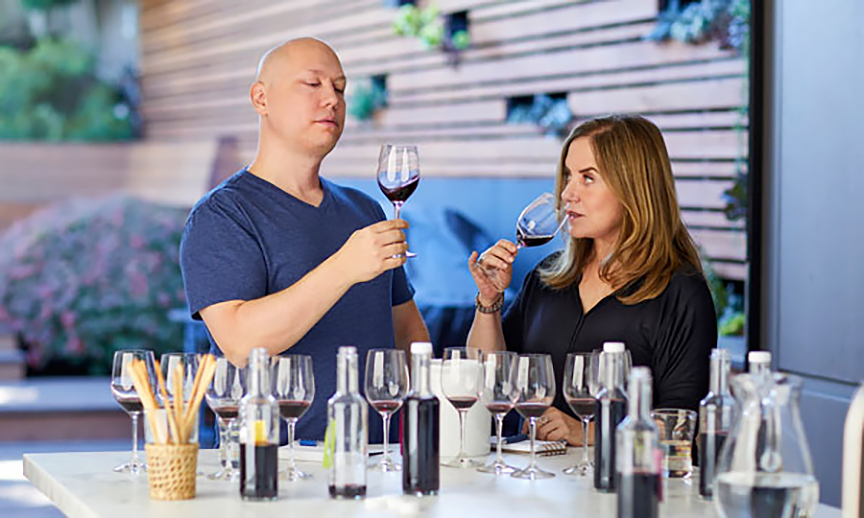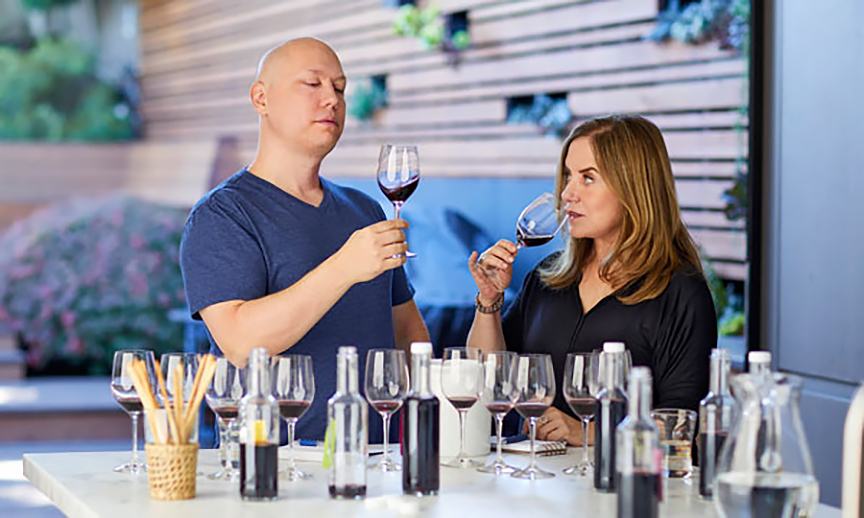 Label touts "no amendments." Website explains: "When you read No Amendments on our label, it's shorthand for nothing added, nothing taken away. It's why we rely on ambient yeasts rather than commercial ones. It's why we pick early to retain the fruit's natural acids rather than acidify later. It's why we never add sugar or stabilizers and why we use only enough sulfur to preserve the wines. We think it's a more honest approach. "
The Sosie website explains its mission and its name: "When we got into this business, it was with the conviction that our wines would stand for something. That they would not just have a style, but a purpose. We were going to craft our wines to be food-friendly. So: lower in alcohol, higher in acid, structured and layered and made in small batches with minimal intervention and the lightest touch of oak. What name might convey all that?
"We went round and round until we ran out of ideas. So we hired a writer and gave him a brief: New world wines for old world palates. He gave us 50 names, about half of them French. This made our heads swim. But when we evaluated them based what the words mean, how they sound, how distinctive they are, Sosie (so-zee) rose to the top. It's French for "twin or spitting image," which neatly summarized our winemaking aspiration. The fact that it sailed through the trademark gauntlet proved just how original it was."
Sosie Wines Roussanne, Vivio Vineyard–Bennett Valley, Sonoma Valley 2015 is distinctive and wonderfully delicious. Exotic grape for California grown in a quality vineyard with the appropriate diurnal variation and maritime influence to allow the roussanne to ripen well and deliver vivid sipping experience. Pair with chicken; pasta with white sauces; pork; lobster; crab; foie gras; paté. $38