Dark garnet-red color; dark cherry, licorice, spice, leather on superb nose; red and dark and sour cherries galore, raspberry, tobacco, spice, minerals on the palate.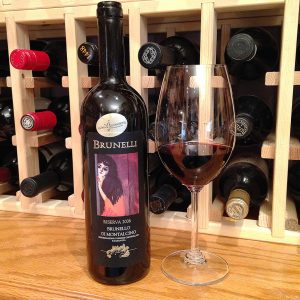 Velvety smooth texture, bracing acidity, tang on the lingering finish. Balanced, straightforward sangiovese beauty from a monster vintage for Brunello di Montalcino. Benefits from air—decant for couple of hours to best appreciate.
Martoccia di Brunelli only produces this wine in best years—2006 clearly qualified—and only from selected grapes from limited number of vineyards. The juice spends more than a month on the skins to intensify flavors and color, malolactic fermentation is encouraged, followed by 42 months in Slavonian oak, then more time in French oak, then almost a year in bottle before release.
Brunello di Montalcino comes from vineyards surrounding the Tuscan town of Montalcino, about 70 miles south of Florence; made with 100% of a specific clone of sangiovese (a legal requirement). Brunello is one of Italy's best known and most expensive wines with a history dating back to the 1300s. The Montalcino region was the first region to achieve Denominazione di Origine Controllata e Garantita (DOCG) status, Italy's highest recognition of quality. This effort is politely refined—expect no smack-you-in-the-face Super Tuscan elements; this is smooth, well-spoken, artistic Italian lover with a bit of bite. Not for red wine newbies, but experienced palates will appreciate its distinctive Tuscan palette of flavors. $63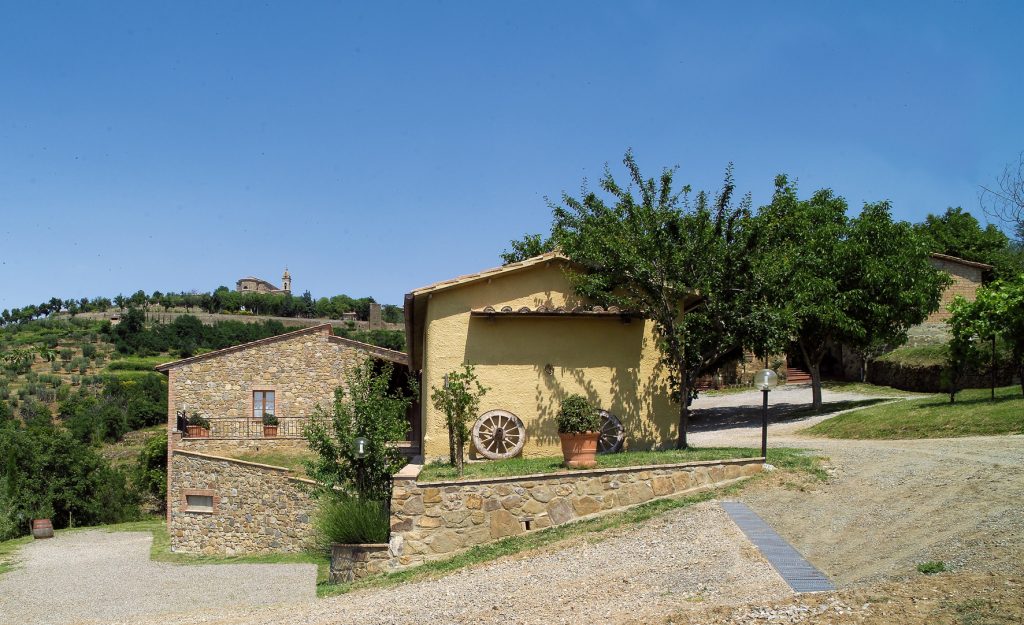 Martoccia di Brunelli winery