Deep copper color; rose petals, red and black fruits on the nose; tart cherry, strawberry, plum, blood orange, raspberry on the palate.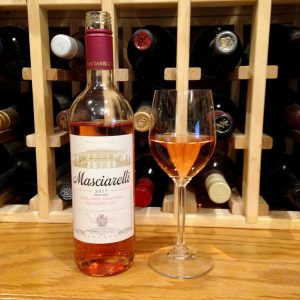 Dry; light, simple, straightforward; touch of bitter almond notes on the finish; good acidity and minerality pairs with tartness. Not an easy drinker; you need to enjoy tart, serious wine to appreciate this offering. The 2017 vintage was challenging in Abruzzo, with harvest down by 30%, the lowest in 60 years for some producers. There was record snowfall, then early bud break, then frost, then a warm spring and summer. There is nothing automatic in winemaking. In the end, grape bunches were small, but healthy vines produced structured wines with some distinction.
The montepulciano grapes were soft pressed, followed by cold fermentation in stainless steel, followed by aging in stainless. No malolactic fermentation noticed. Precise fruits with significant tartness. This is in no way a sweet, confected rosé. Tartness will bother some sippers; 12.5% ABV.
Montepulciano is classic grape of central Italy, most prominently in Abruzzo, where this wine is made. Montepulciano is the grape. There is a Tuscan town (75 miles southeast of Florence) named Montepulciano where very highly valued Vino Nobile di Montepulciano is made—but that red wine does not use Montepulciano grapes. That famous red wine gets its name because it only is made in the town of that name. Surely you are not surprised that wine can be confusing. The grapes for this effort come from Cerasuolo d'Abruzzo, one of few Italian appellations dedicated completely to rosé. And so it goes.
Masciarelli Tenute Agricole was founded in 1981 by Gianni Masciarelli, a promoter of modern wine production in Abruzzo, with a then unusual focus on vineyard sites and management that reduced yields, worked sustainably, and increased fruit quality. Masciarelli is the largest organically farmed estate in Italy.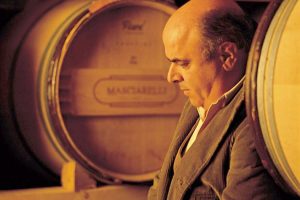 The center of the operation is the winery in San Martino sulla Marrucino in the province of Chieti. Today, the estate has grown to nearly 900 acres, though split into over 60 parcels that do not adjoin one another. The Masciarelli approach was to buy only top vineyards, regardless of location in Abruzzo. They are today the only producer in Abruzzo to own land in all four provinces of Abruzzo (Chieti, Pescara, Teramo and l'Aquila) in central Italy, east of Rome. Their production of wines is 100% estate. There also is a Masciarelli-restored castle, Castello di Semivicoli, which serves as hotel, restaurant, and houses various elements of the winery.
Gianni died in 2008, but his wife Marina Cvetic continued the operation as owner, winemaker, and operations manager. Today, their daughter Miriam Lee Masciarelli is taking over management of the business. The winery has 18 labels and five product lines: Classic Line, Gianni Masciarelli, Villa Gemma, Marina Cvetic, and Castello di Semivicoli with an annual production of more than 2.5 million bottles.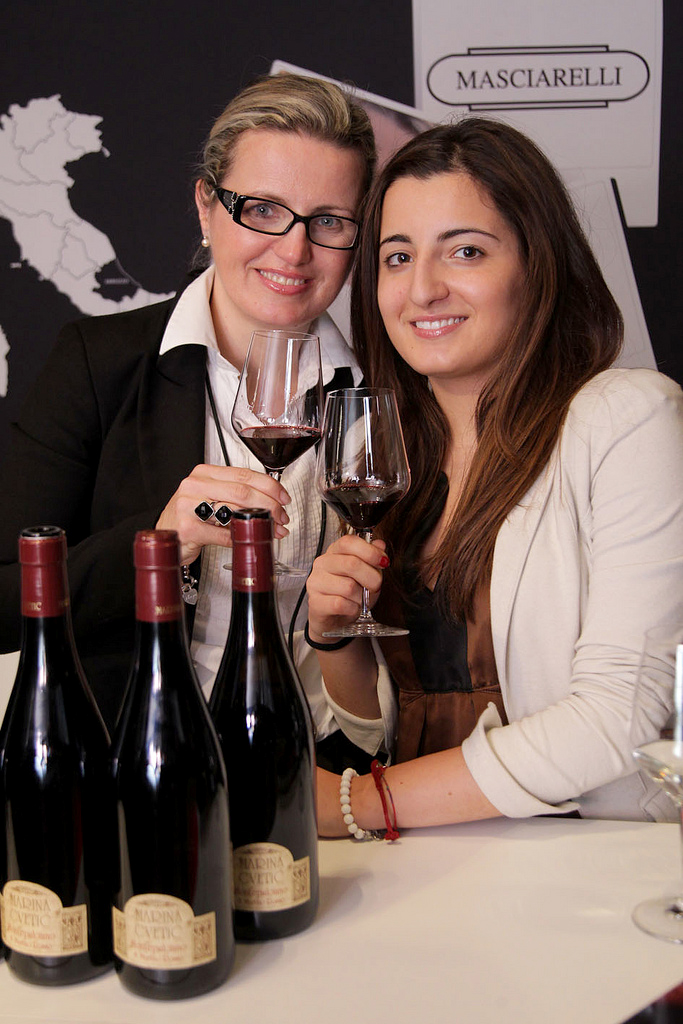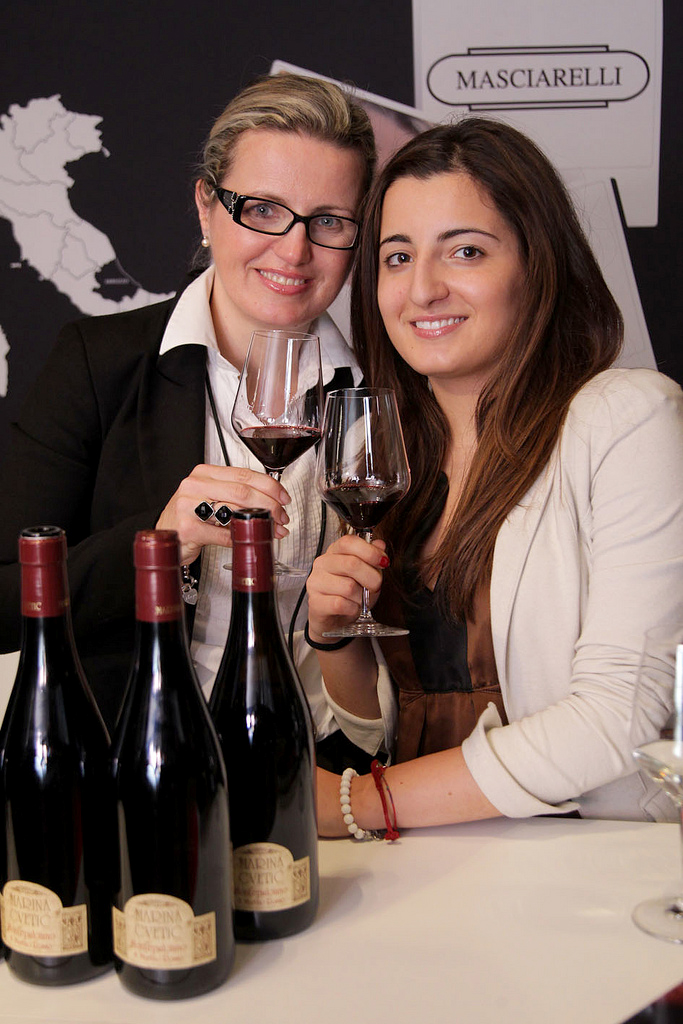 Masciarelli Rosato Colline Teatine IGT 2017 delivers tart red fruits; fresh, simple, balanced from leading Abruzzo winery. More austere than many may want and expect from a rosé, which works against this as an aperitif or summer sipping wine all by itself, but could help with food pairing. Rosé pairs with wide range of food, and this should do well with fish, shellfish, lighter meats, but it also has bite and substance to pair with red meats and tomato-based pasta dishes. $10-13