Deep gold color; Granny Smith apple, pear, citrus, white flowers on the nose; Granny Smith apple, tangerine, pear, quince, hint of oak on the palate.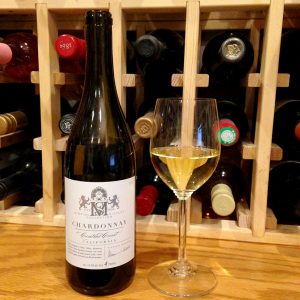 Dry; light body; some crispness and acidity (3.7 pH), but more a well-behaved easy drinker with nice layers of fruit. This is not a flinty, austere Chablis; it definitely is not a California butter and oak bomb. Middle of the road effort that has elegance, tasty fruit, and a pleasingly long finish where the citrus and pear come forward. 100% chardonnay from Certified Sustainable Practice vineyards in the Edna Valley and Santa Barbara regions of the Central Coast. After juice spent 24 hours in settling tank, half was fermented in French oak and the other half in stainless steel; on 75% of the wine experienced malolactic fermentation. After eight months of aging, the wine was blended, then filtered.
The McBride Sisters target Millenials and Gen X markets particularly, which reflects in the style of this effort. When I first encountered the sisters—Robin and Andréa—the wine company was named Truvée and they partnered in the effort with Diageo & Estate Wines. When Australia's Treasury Wine Estates purchased Diageo, the sisters ended the relationship and now control their McBride Sisters Collection. The new "McBride Sisters" name is a wise brand move: beyond the wine, the story here is about the McBride sisters, and what a story it is.
The half-sisters were born and raised 7,000 miles apart. Robin grew up in California, raised by her mother. Andréa in New Zealand. Neither knew of the other's existence. Things changed when Andréa was 12 years old and received a call from her father, who was imprisoned in New Zealand. "He said he had just gotten out of the penitentiary. He said he had terminal stomach cancer. And oh, by the way, you have a sister." Andréa's father said he thought Andréa's sister lived in California. Andréa's life had been somewhat chaotic. After divorcing Andréa's father, her mom died of breast cancer when Andréa was seven and she was raised by a foster family in her native New Zealand.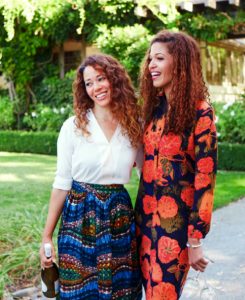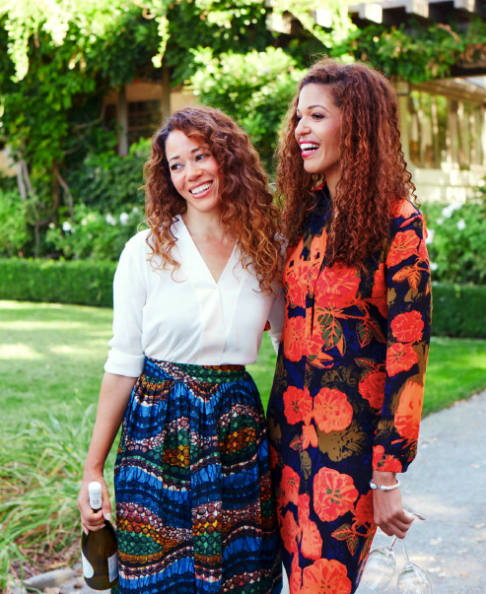 Fortunately, the foster family had the resources to send Andréa to California to both meet her long-lost sister and to go to the University of Southern California, where she was a 6-foot-1-inch USC volleyball and track and field star who studied international business and was fascinated by wine. Robin worked in electronics marketing and also was fascinated by wine. Andréa speaks with a charming, slight New Zealand accent, older sister Robin sounds like a California girl professional. Together the sisters started an import company bringing boutique New Zealand wines to the states. Within three years they were supplying wines to more than 100 restaurants in California.
That start allowed the sisters to start EcoLove in 2010, a wine company sourcing grapes from New Zealand vineyards to make food-friendly wines. In early 2015 they forged their brief partnership with Diageo—Truvée Wines. The next year they were on their own and no longer have a relationship with Truvée, Diageo, or Treasury Wine. Their company is the first wine company run by African-American sisters. They are a millennial amazing story making wines targeting Millennials. Expect them to be a force for years to come.
McBride Sisters Collection Chardonnay Central Coast 2016 is easy drinker that people who have been turned off by over-done chardonnay should enjoy; nicely retrained oak, only lightest hint of butter. Pair with fish, crab cakes, salmon cakes, avocado and tuna tapas, grilled shrimp; chicken, pork, pasta with creamy sauce; ham or cheese-based salads such such as Caesar salad; chicken salads that include fruits and nuts. $12-17