Medium ruby color; cherry, vanilla, earth, oak notes on the nose; black cherry, plum, sour cherry, raspberry, fig, smoke on the palate.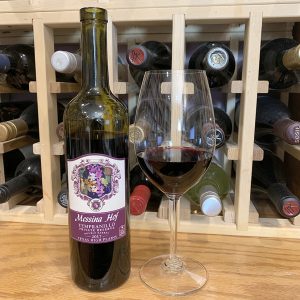 Dry; medium, grippy tannins and medium acidity in a rustic package. Medium body. Fruit forward, with emphasis on dark and sour fruits. Benefitted from decanting after initial tasting following pop-and-pour, but still maintained the rustic, brawny quality of a tempranillo from Texas High Plains AVA; 13.9% ABV.
The Messina Hof story is a saga of family and positive thinking: "anything is possible." In 1977, Paul Vincent Bonarrigo and his wife, Merrill, planted grapes in a vineyard in Bryan, Texas, home of Texas A&M University. The website notes: "The one-acre experimental vineyard consisted of fifty varietals including Cabernet Sauvignon, Chenin Blanc and Lenoir. Over the next few years the Bonarrigos dedicated themselves to the vineyard lifestyle practicing the tricks of the winemaking trade."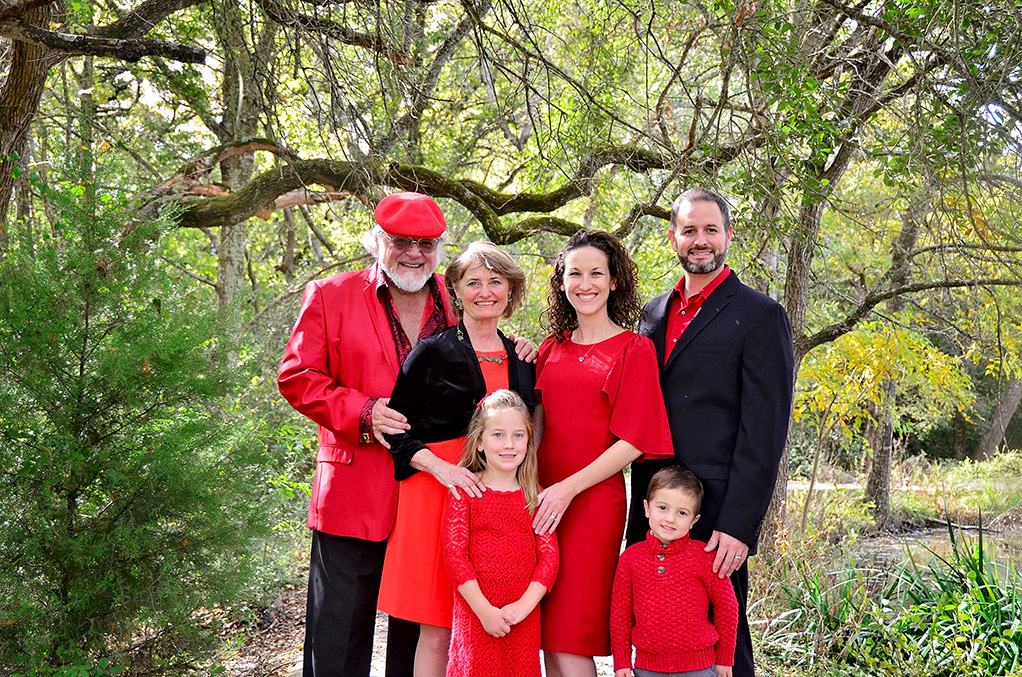 The Messina Hof name honors Paul's roots in Messina, Italy, and Merrill's roots in Hof, Germany. In 1981, Messina Hof won a medal at the State Fair of Texas with a black Spanish-cabernet sauvignon blend. That signaled growth for both the winery and the Bonarrigo family. The family planted more vineyards and welcomed their son, Paul Mitchell, into the world.
In 1990, Messina Hof's Angel Late Harvest Riesling became the first Texas wine to score 90 points in Wine Spectator. Other awards have cascaded since. Today, Messina Hof is one of Texas's leading producers with 130,000 gallons annually using a very wide range of grapes.
The winery remains in Bryan—east of Austin, northwest of Houston. They have added a tasting room and vineyard in Fredericksburg—between San Antonio and Austin, the heart of the tasting room and tourist Texas wine world. The Texas Hill Country AVA is the second-most visited in the U.S., trailing only Napa. They also have a tasting room in the historic Wallis Hotel in Grapevine—a suburb of the Dallas-Fort Worth Metroplex (most of the DFW International Airport is in Grapevine). More expansion is planned, including Richardson, TX, in 2020.
Messina Hof's generational shift began in 2010 when, after serving five years as a U.S. Marine Corps officer, Paul Mitchell Bonarrigo returned to Bryan. In 2012, the winery officially passed to the next generation with Paul Mitchell becoming the chief executive officer and his wife, Karen, the director of administration. Today, 42 years after the first plantings and dreams, Messina Hof is one of the leading wine operations in the burgeoning Texas wine industry.
Messina Hof Tempranillo Private Reserve Double Barrel Texas High Plains 2017 intriguingly combines smoothness—especially after some air—with rustic notes from the high altitude Texas High Plains AVA. It is Spain with a Lone Star State attitude. Becomes delicious, in its own way, with assertive fruit and well-behaved tannins after decanting. Tempranillo lays claim to being the Texas answer to cabernet sauvignon. You know it in Spain's Rioja wines, where it is known as the Spanish version of cab. If you don't think Texas can make quality wines, you are so 20th century. Buy a bottle of this and get with the 21st century program.
Pair with rich, red meats; New York strip steak; T-bone steak; grilled steaks in general; smoked meats; filet mignon; slow-cooked brisket; barbecue; lamb; venison and wild game; lasagna, pizza and other Italian dishes with tomato-based sauces; Tex-Mex foods such as tacos, burritos, chile rellenos; burgers; meatloaf. $25-30