Pale gold color; gooseberry, lime, white peach on the nose; citrus, grapefruit, lemon-lime, pineapple, gooseberry, minerality and saline on the palate.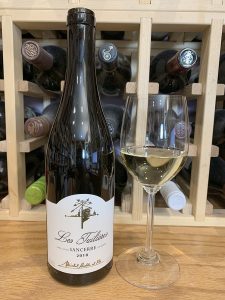 Dry; easy, but not outstanding, drinker. Sauvignon blanc (sancerre) can be searing razor on the tongue, magnificent food wine. This is okay, but—alas—it also has a dash of meh. Blame a warm, wet vintage for the softness. No one will be repulsed by this effort, but it is very unlikely you will be galvanized by it, and racy galvanization is what I look for in a sancerre (sauv blanc from the hilltop town on the left bank of the upper Loire). At 3.57 pH, this is delivers less acidity and minerality than typical Michel Redde sancere; 13.3 ABV.
Vinified and matured in temperature-controlled stainless steel, including six months on the lees. There is some depth and certainly full, generous, ripe white fruits. In better, more standard vintages, Michel Redde delivers outstanding sancerre. Here he delivers a serviceable effort.
Michel Redde and his son, Thierry, are the fifth and six generations to farm La Moynerie. A seventh generation, Sébastien and Romain also work in the vineyard and winery. The family has grown wine in the region since 1630.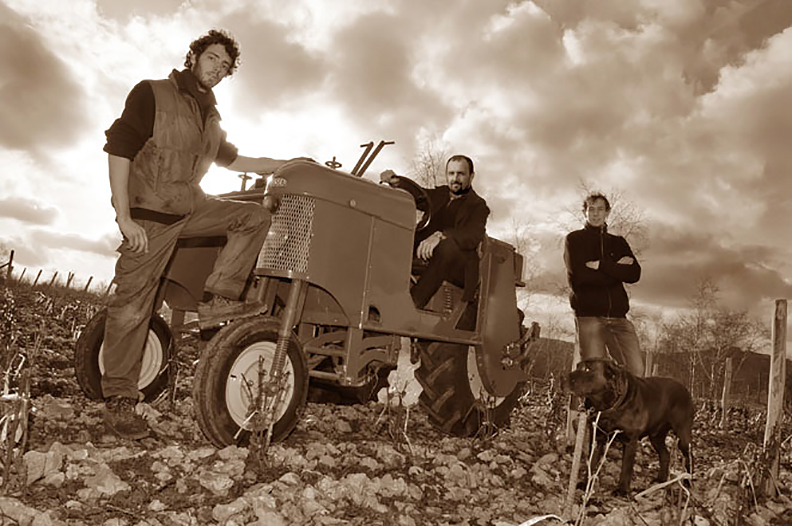 The property covers 85 acres just north of the town of Pouilly-sur-Loire. The vineyards are in the heart of the appellation on a hillside facing south and feature the region's famous Kimmeridgians marls. The combination of the excellent location and the Redde skills means their sancerre offerings are consistently good to excellent—this one is good.
Michel Redde Les Tuilières Sancerre 2018 is a good effort in a testing vintage. When conditions are right, the Reddes deliver epic sancerre. This does not reach those heights, but is nonetheless a success. Slightly softer and fruitier than you expect, but that will be a plus for folks who are skittish about the sharpness, acidity and minerality sancerre (sauvignon blanc) can deliver. Pair with fish cooked in spicy sauce; halibut with pepper salsa; tilapia tacos; salmon with sweet & spicy sriracha sauce; shellfish; white meat; grilled chicken; pork; vegetarian fare; goal cheese. $30-35