Medium ruby color; cherry, strawberry, earth, oak, flowers on the nose; cherry, plum, raspberry, red berries, oak spice, sage on the palate.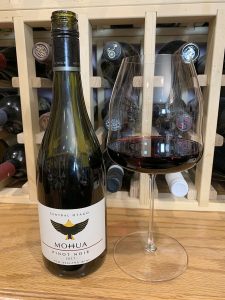 Dry; smooth, soft tannins with good balancing acidity (3.6 pH). Medium body. Excellent smoothness. Supple easy drinker. While this is entry-level New Zealand pinot noir, is avoids being one dimensional with some nice, subtle notes of cranberry and thyme. Plus appropriate, lithe oak from a year in older French barrels.
Mohua Wines began in 2009 as a family-run winery by two generations of McLachlans. Sustainable practices were a focus of Mohua from the start. The winery sources fruit from Marlborough and from Central Otago—where the grapes for this effort were picked. The website notes: "The long, dry Autumns of Central Otago provide the perfect location for producing landmark pinot noir. The region's broad diurnal temperature range is complemented by extremely favourable soil and microbiota conditions, resulting in fruit that captures the unique feel of this rugged and spectacular area."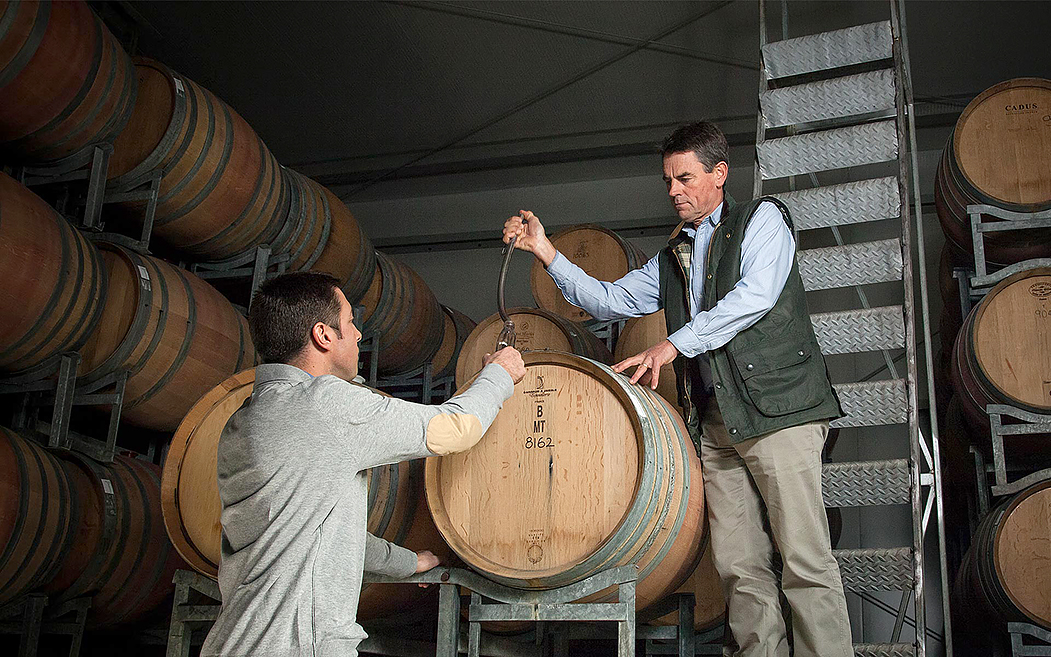 The grapes come from New Zealand's South Island, the southernmost grape growing region in the world. At latitude 45 South, inland Central Otago is in the heart of New Zealand's South Island wine country. It is a region of soaring mountains, river valleys, and alluvial schist soils that make South Island pinot noir distinct and complex. The winery sources grapes from three subregions: 39% Bendigo, 50% Pisa, 11% Gibbston, each with distinct characteristics. All grapes are hand harvested.
The labeling and location provides some confusion. The winery is named "Peregrine Winery", and in previous years, the wines were named "Peregrine Winery Mohua. With this label, the wording is "Mohua Wines Limited" with no mention of Peregrine on the label. And the website is Mohua Wines. There is a Peregrine label and website that focuses on premium wines.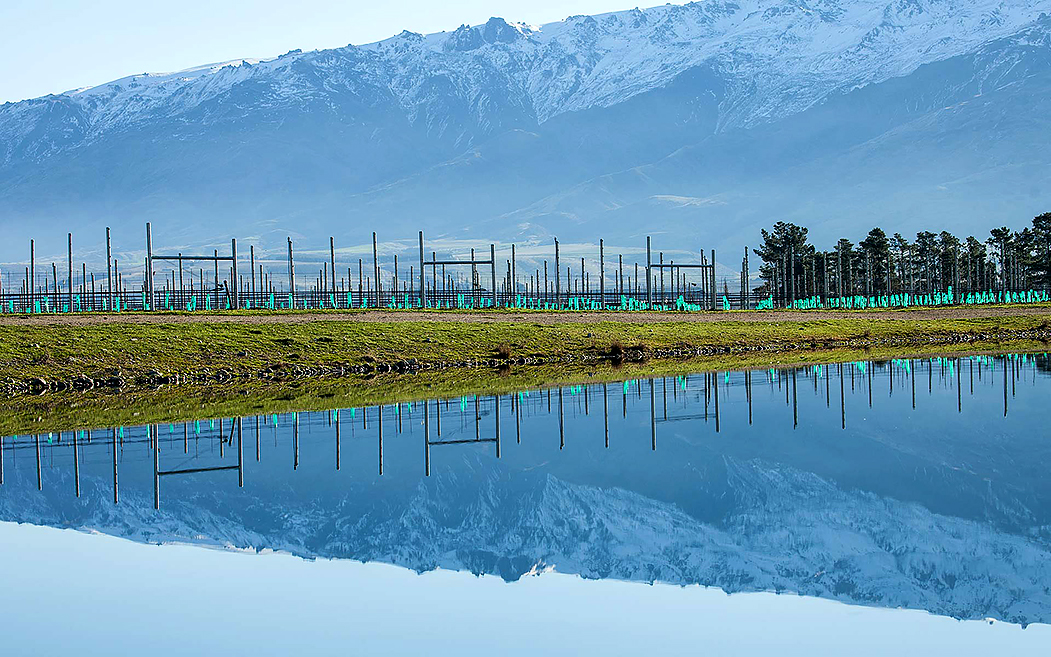 The "mohua" name comes from a small, colorful bird found in the forests New Zealand's South Island. Once numerous, they now are an endangered species. Mohua devotes resources to help "ensure these stunning choristers flourish and regain their rightful place among New Zealand's unique fauna."
Mohua Pinot Noir Central Otago, New Zealand 2017 is tasty, fruit-forward easy drinker. Superb example of the QPR (quality-price ratio) New Zealand delivers with pinot noir. Great fruit; mild, tasty tannin; good acidity. Delicious, so this can be enjoyed all by itself or with wine crackers. Pair with usual pinot noir subjects—seared salmon; turkey; crispy duck; pulled pork; will work with barbecue, especially with sweeter sauces. $18-24
Vineyard Brands, U.S. importer website (many brands)