All Hallows' Eve—Halloween—is the first and weirdest, of the three harvest festivals. Thanksgiving and Christmas are the others.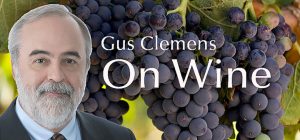 Once upon a time, you dispatched armies of children to extort people to avoid "tricks" by surrendering "treats." If you did not engage in that nefarious enterprise, there was a good chance you wore a silly or salacious—or both—costume at an adult party. That is where wine can be part of the picture.
Things will be different in this horrid COVID year. Crowded party or Halloween night at a bar? Unlikely. Perhaps a small gathering of family members or close friends in your "pod" to watch a fright night offering on Netflix? More likely. With that in mind, wine suggestions to help you cope as we hope for this to be over.
Tasting notes:
• Raimat Pirinenca Tempranillo 2016: Fresh, flush with tasty red fruit. Decant to bring out smoothness, good-natured drinkability. $9-12 Link to my review
• Toad Hollow Vineyards Dry Rosé of Pinot Noir, Sonoma County, Eye of the Toad 2019: "Eye of the Toad" has delivered superb value-for-price for more than two decades. Versatile food wine. $12-14 Link to my review
• Piera Martellozzo 075 Carati Millesimato Extra Dry Prosecco DOC: Crisp, bright with light touch of extra dry. Will please plenty of palates, especially those looking for sparkling with a softer, more feminine touch. $12-14 Link to my review
• Bodegas Caro Amancaya Reserve Red Blend Mendoza 2017: Juicy, sleek, delicious. Superb pairing of malbec and cab from two wine giants—Catena and Rothschild families. $17-22 Link to my review
• Von Winning Pinot Noir Rosé Trocken 2018: Trocken (dry), but has hint of sweetness. Uncomplicated easy drinker that should appeal to range of drinkers. $18-24 Link to my review
• Loveblock Pinot Noir, Central Otago, New Zealand 2018: Superb example of New Zealand pinot from an iconic NZ winemaker (Kim Crawford). Layers of flavors; rich, black fruit delights. $29-30 Link to my review
• Two Hands Gnarly Dudes Shiraz, Barossa Valley 2018: Fun, easy drinker, especially paired with assertive foods. $31 Link to my review
• Left Coast Queen Bee Bubbly Sparkling Pinot Noir 2017: Salmon-orange color; made using the pétillant naturel method (pét-nat), which pre-dates méthode champenoise. Crown cap closure. Estate honey used to start second fermentation, thus the name. Dry to off-dry conversation starter. $30-36 Link to my review
• J Vineyards & Winery J Cuvée 20 NV: Consistently excellent. Meyer lemon and citrus initial attack begins a symphony of pleasing Russian River fruit flavors. $32-38 Link to my review
Last round: What's sound does a witch's car make? Broom. Broom. Sip some more wine and this joke gets funnier around Halloween.