Deep ruby color; cherry, boysenberry on the nose; tart cherry, blackcurrant, dark fruits on the palate.

Dry; significant tannin—decant this. Decanting allows balancing acidity to play a role. Otherwise you face a massive wall of dark fruit and puckering tannin, especially in this wine sipped so early after making. Blend of major Portuguese red grapes—35% aragonez, 35% alicante bouschet, 20% touriga nacional, 10% syrah. There is dark fruit concentration, but the main takeaway is freshness; 13.5% ABV. Decanting tames this young beast and makes it approachable now. Or you can put it down for five-to-ten years of bottle aging if you have more patience than I have.
The fruit does not present ripeness and flavor, but it does come across as superb food wine. This has significant structure, especially impressive at this price point. With its structure and tannins, it is less-than-$20 wine that easily could be put down for a decade. Two years in, this is still an infant, just touching its drinking window—thus the very strong decant recommendation.
I don't want to get over my skis praising this wine. My positive comments reflect the QPR (quality-price ratio), a common with wines from Portugal. This is serious red wine and will not be appreciated by everyone, but it will be a magical find for those who rejoice in this style.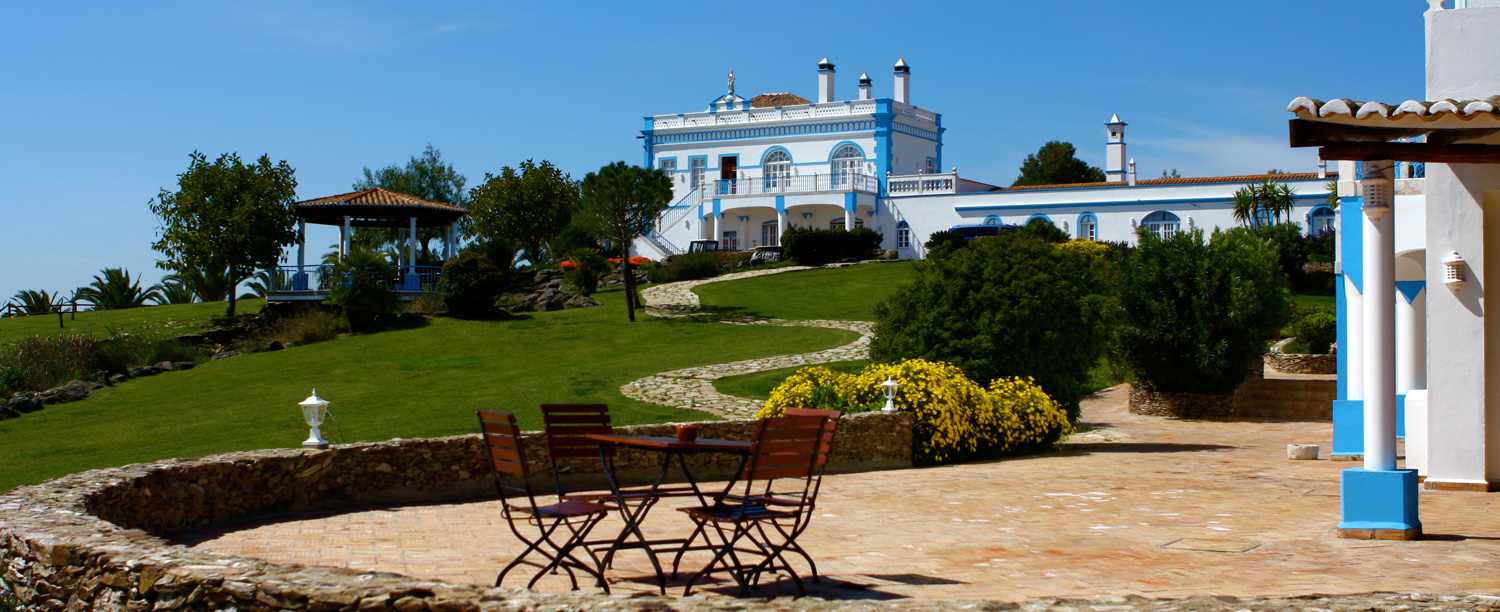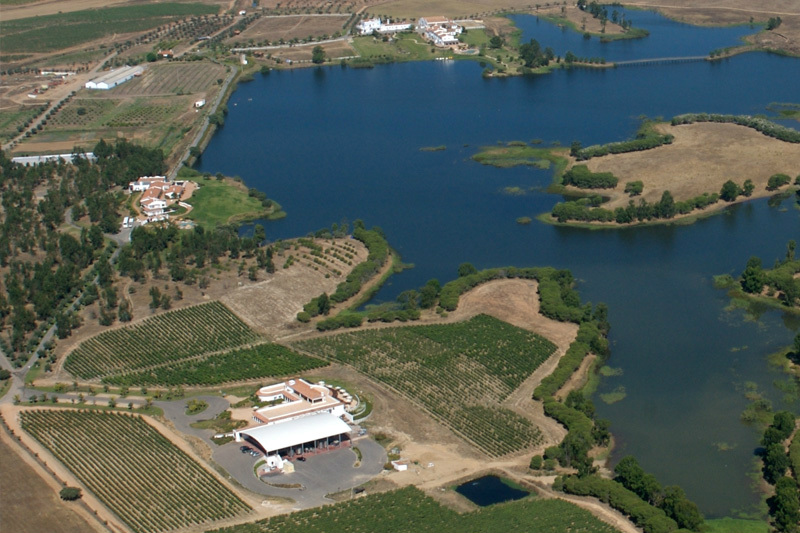 Herdade dos Grous is more than a winery. It is a country estate of more than 1,700 acres, including a 240-acre artificial lake, vineyards, olive groves, and an organic farm. In addition to making wine, Herdade dos Grous breeds horses and raises cattle (carne Alentejana) and Merino sheep. There are five hotels in the compound. The website notes: "These hotels are very popular meeting venues not only for financial advisors, but also offer perfect facilities for a variety of conferences and seminars."
The facility is the dream of Prof. Dr. Reinfried Pohl, his wife Anneliese, and their two sons. The website notes the family's extensive operations: "In 1993 Prof. Dr. Pohl purchased the venue of their very first travel destination in the Austrian Burgenland and launched it as VILA VITA Pannonia. Since 1997 the hotel group includes the private vineyard 'Herdade dos Grous' in the Portuguese Alentejo region. In addition to growing award-winning wines, the estate has started to breed horses as well as cattle and produces excellent olive oils. The addition in 2000 was the acclaimed five-star deluxe hotel VILA VITA Rosenpark in Marburg.
"The group provides more than 651 rooms, accommodating a total of 1590 guests that are catered and cared for by 960 dedicated employees in Germany, Austria and Portugal. The hotel group is directed by CEO Andreas Pohl."
Monte Do Trevo Herdade Dos Grous Vinho Regional Alentejano 2018 is serious, age-worthy wine. Ignore the price as a measure of quality, this punches way, way above its weight. Portugal produces some of the greatest wine values on earth today, and this is an example. It is not fruit-forward delicious. It is structured and concentrated, built for food pairing. Pair with rich red meats; thick, marbled grilled steaks; lamb; veal. $12-19