Deep gold color; apricot, Meyer lemon, peach, honey on the nose; Meyer lemon, apricot, stone fruit, honey, beeswax on the palate.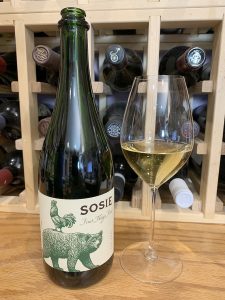 Brut; somewhat bashful bubbles—its bead of tiny bubbles fades after the pour. Very soft and round in the mouth, the reserved bubbles don't produce the dancing foam in the mouth you typically get in a vigorous sparkling. Made with roussanne, which gives it body and heft not found in traditional chardonnay-pinot noir/meuneir offerings. Medium acidity (3.6 pH); 13.5% ABV.
This is one of only three sparkling roussanne wines made in the world. Fermented in neutral oak followed by 100% malolactic fermentation. Honey, a characteristic of roussanne, makes this a delicious and distinctive wine, irrespective of it not checking all the boxes you anticipate in a méthode champenoise sparkling. With a dosage of only 0.6 g/L, this easily qualifies as a brut nature (anything less than 3 g/L qualifies).
Roussanne is a relatively rare grape, planted in perhaps less than 400 acres in California. In a cool site such as the Vivio Vineyard in the Bennett Valley AVA of Sonoma County, where these grapes were sourced, yields can be as low as two tons per acre. Plus, roussanne does not ripen evenly. Roussanne grapes are delicate, and these likely were picked at coolest time of the night, then carefully sorted by hand. The website notes: "Removing MOG (material other than grapes) is merely the first step. Removing under-ripe and shriveled berries is what separates good wine from great."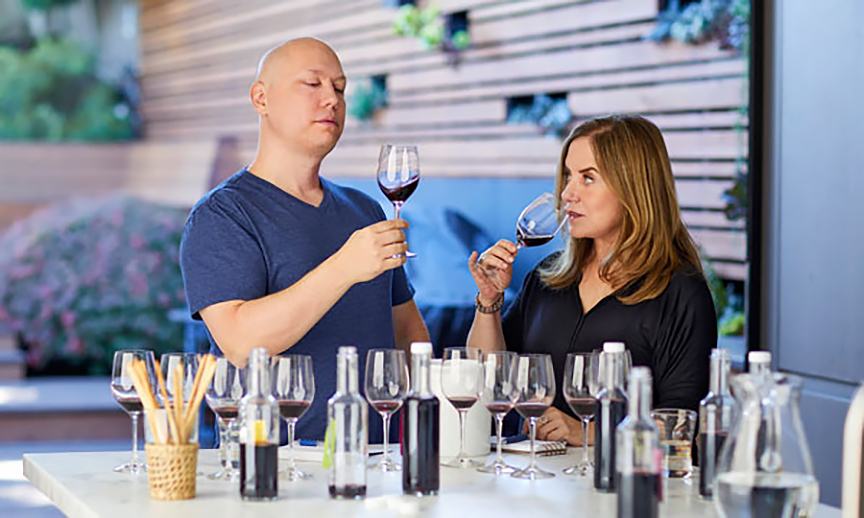 The Sosie website explains the mission of its principals Scott and Regina MacFiggen and the winery name: "When we got into this business, it was with the conviction that our wines would stand for something. That they would not just have a style, but a purpose. We were going to craft our wines to be food-friendly. So: lower in alcohol, higher in acid, structured and layered and made in small batches with minimal intervention and the lightest touch of oak. What name might convey all that?
"We went round and round until we ran out of ideas. So we hired a writer and gave him a brief: New world wines for old world palates. He gave us 50 names, about half of them French. This made our heads swim. But when we evaluated them based what the words mean, how they sound, how distinctive they are, Sosie (so-zee) rose to the top. It's French for "twin or spitting image," which neatly summarized our winemaking aspiration. The fact that it sailed through the trademark gauntlet proved just how original it was." The bear represents California (the Golden Bear is that state's symbol), the rooster (coq) is France's national symbol.
Sosie Wines First Things First Brut Nature Sparkling White Wine 2018 is distinctive California sparkler made with roussanne grapes. It is a creamy delight from grape seldom used in sparkling wine. Roussanne gives it body and weight, depth and complexity, while light on acidity. This is sparkling like you have not experienced before—a love it or hate it offering. You can easily drink this on its own or as aperitif. Pair with grilled swordfish; seafood pasta; baked halibut; creamy chicken dishes, such as chicken Alfredo; roasted chicken. $17