May is the Mother's Day month in the United States.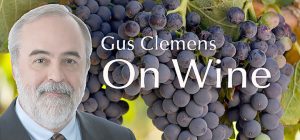 The argument easily can be made that every day should be Mother's Day. Mothers are, after all, absolutely essential to the survival of our species. But we especially celebrate moms and grandmoms and mother figures Sunday, May 14. To give you plenty of time to prepare, suggestions on Mother's Day wine.
Women drink wine. Surveys indicate women consume around 60 percent of the wine in the U.S. and easily drink more wine than they drink beer or spirits. You know your mother best, but the odds are good she will appreciate wine on her special day.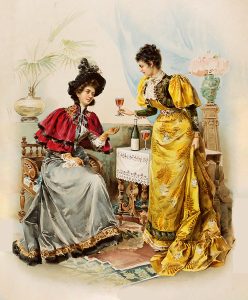 Women are better wine tasters according to numerous studies. Women in childbearing years are significantly more sensitive to odors than pre-pubescent girls and post-menopausal women. Women of childbearing age can identify smells at concentrations up to 11 orders of magnitude better than men. No matter their age, women smell and sip better on average than men.
Studies also show men and women experience wine differently. Much of that is tied to a woman's more nuanced ability to smell, plus more flavor receptors on their tongues. Women tend to note greater distinctions between wines and pick up a wider array of flavors. Women have an easier time picking up bitter notes than men, which may explain why women tilt—slightly—to enjoying sweeter wines. On the flip side, while men may miss subtle notes, they are more likely to have a positive experience with any wine they taste.
Women's wine tasting ability improves more with practice and study than the same regimen with men. More men than women are sommeliers and wine professionals, but that speaks to old prejudices and boys club proclivities rather than the skills of women.
Fortunately, the wine world is changing. It is no longer shocking for a woman to be the head winemaker, manager, or winery owner. That is an additional something to celebrate on May 14.
Tasting notes
• Vilarnau Rosé Delicat Brut Reserva NV: Elegant, balanced, red-fruit-driven delight, especially at this price point. Fresh, crisp, fun, fruity, bracing acidity. $12-15 Link to my review
• Don Olegario Albarino, Rias Baixas 2019: Impressive complexity. Classic expression of a grape consistently earning respect. $19-22 Link to my review
• Stoller Family Estate Pinot Noir Rosé, Willamette Valley 2022: Generous, delicate fruit with a charming balance of texture, acidity, and light body. $24-28Link to my review
Last round: My grandmother is more than 80 years old and still doesn't need glasses. She drinks her wine right out of the bottle.