Deep ruby color; dark cherry, blackcurrant, mulberry, leather, cedar on the nose; dark cherry, plum, blackberry, blueberry, bay leaf, chocolate, sweet oak on the palate.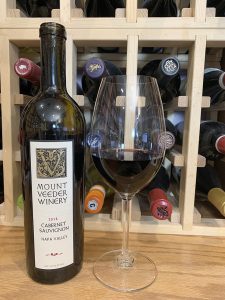 Dry; significant fine-grained tannin present on the pop-and-pour but they become much better behaved with decanting. Decanting also integrates the layers and tones down the oak. No question—decant this wine. Adequate acidity. Blend of 94% cabernet sauvignon, 3% merlot, 3% malbec according to the winery website. Other sites claim it is 82% cab, 8% merlot, 6% petit verdot, 4% malbec. Hmmm. Medium-plus to full body. Power without being muscle-bound. Impressively long finish. 14.5% ABV
Mount Veeder winemakers consider their place special. Janet Myers, director of winemaking for this wine: "Mount Veeder is a magical place—a rare and beautiful spot where vines cling to the steep hillsides, producing tiny, concentrated berries that give our wines their big, bold, brambly fruit character."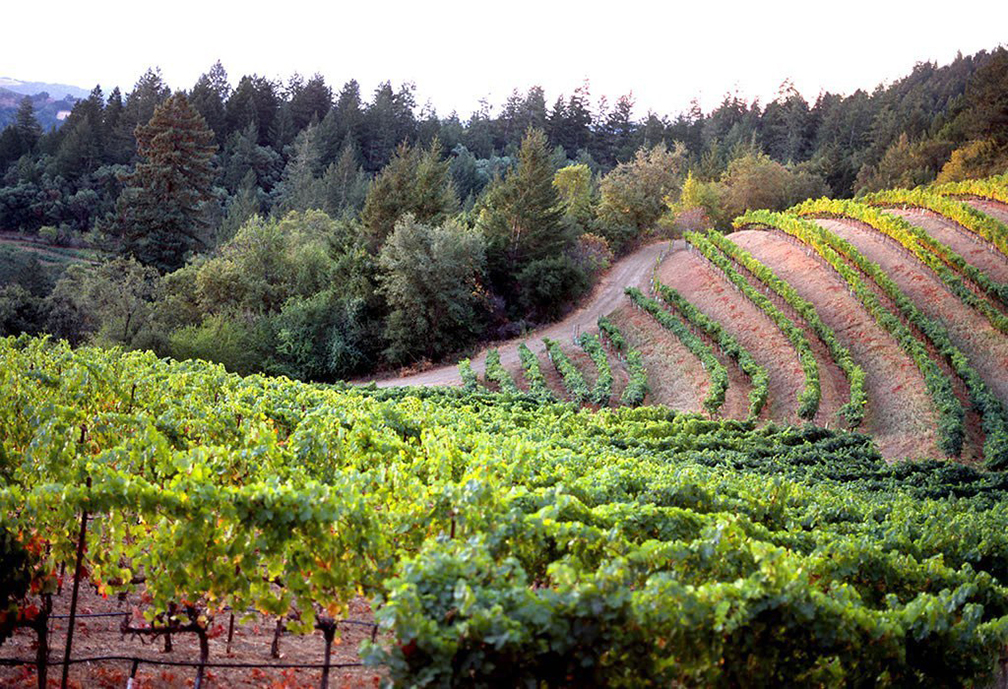 Mount Veeder Winery was born from the hard work and dedication of Michael and Arlene Bernstein. The Bernsteins first discovered the rugged property in the early 1960s and later bought it as a rustic retreat. In the ensuing years they transformed it into an enviable vineyard, almost by accident. After farming the property's prune orchard for the first few years, a farmhand who lived on the property presented the Bernsteins with a bundle of cast-off grapevine cuttings. Michael stuck the unrooted cuttings into the ground and never gave them a drop of water. Miraculously, of the 60 cuttings planted, 58 lived. Michael turned his full attention to the vines and built his land into a thriving vineyard, ultimately making history as the first vintner in Napa Valley to plant one property to all five of the classic Bordeaux varieties.
The 1973 cabernet sauvignon was the debut wine from Mount Veeder Winery. Since that first vintage, Mount Veeder Winery has expanded to three vineyard ranches nestled high in the Mayacamas Mountains and continues to produce powerful, bold wines that are a true expression of this unique wine-growing region. Niki Williams, a Cal-Davis graduate, is the current winemaker at Mount Veeder.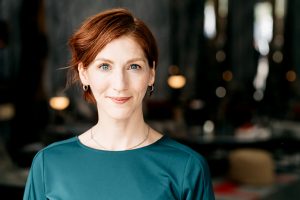 Mount Veeder Winery Cabernet Sauvignon, Napa Valley 2018 delivers eloquent expression of Napa cab power and dark fruit at entry-level price. Full, rich, intense and—at the same time—approachable and respectful of your palate. Decant, but you don't have to put this down for a decade before you can appreciate it. You can pay a lot more for Mount Veeder cabs—and get more depth and complexity—but this performs quite nicely as their entry-level introduction into the rarified world of elite Napa reds. Pair with beef—grilled, marbled ribeye would be very nice; lamb; wild game—venison; poultry. Cheese—mature and hard cheese; aged cheddar, gouda, asiago. $36-46