Inky black-deep purple color; blackberry, raspberry, hickory, mocha on the nose; plum, blackberry jam, raspberry jam, dark cherry, chocolate, smoke, spice, pepper on the palate.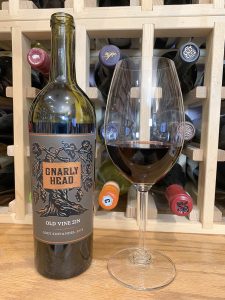 Dry; moderate tannins and acidity. Significant oak, but it is warranted as the background to this jammy, huge dark-fruit assault. Bold, spicy. Very ripe fruit. Big body, soft texture. Grapes sourced from gnarled, head-trimmed vines 35-80 years old. Older vines produce fewer and smaller berries, but concentrate flavors. Most of this fruit came from the Mokelumne River area, home to some of Lodi's oldest vineyards. Lodi itself is particularly notable for its zinfandel.
There will be people who are thrilled by this wine (and especially its price) and others who want more refined, less blowsy wine experience. I break them down into the "too much is not enough" group and the "your enough is more than my enough" group. There are no red flag flaws here, so give this a shot and see how it works for you. 14.5% ABV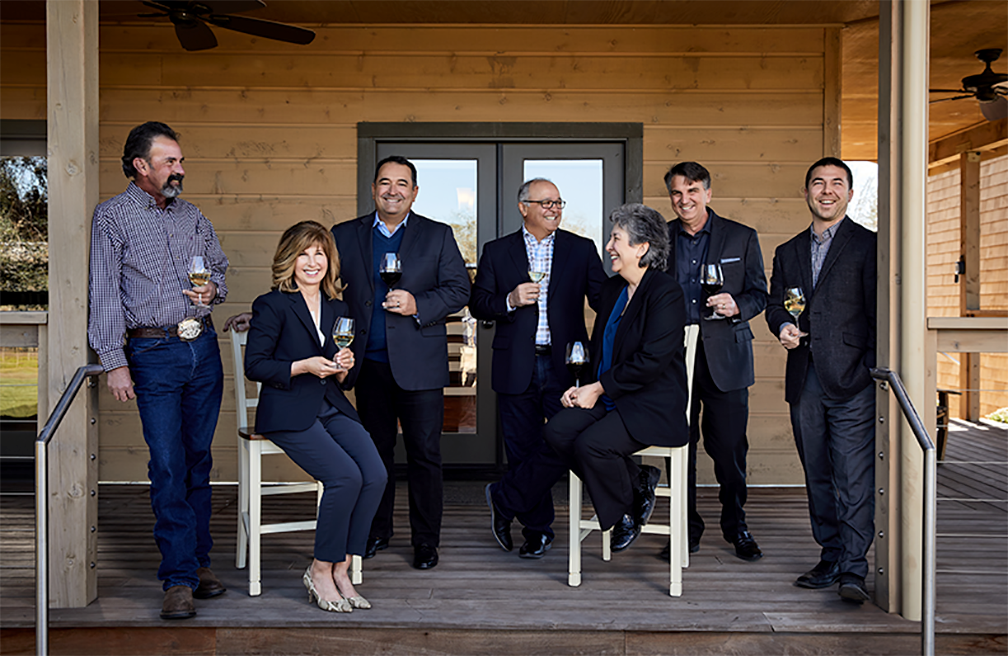 Gnarly Head Wine is a brand of Delicato Family Wines. Delicato began in 1924 with Sicilian immigrant Gaspare Indelicato. He planted the first Delicato vineyard in Manteca, California, because the land reminded him of his homeland. With his three sons, he built a reputation for winemaking, and the family became a major player in wine.
The website notes: "By 1940, the Delicato winery was making and selling about 15,000 gallons a year. In 1955, production reached 74,107 gallons—a long way from the mere 3,451 gallons of twenty years earlier. By 1964, the winery increased its capacity to 403,000 gallons. This steady growth over the years is what makes Delicato Family Wines today a top 10 U.S. wine supplier. With total sales of more than 12 million cases per year and more than a decade of sustained double-digit growth, Delicato Family Wines is the sixth-largest winery in America and the sixth-largest exporter of branded wine from the USA."
Gnarly Head Wines Old Vine Zin Zinfandel, Lodi 2019 is home run value for those who like juicy, jammy, big red wine. No worries about tannin and acidity—the massive onslaught of dark, jammy fruit overwhelms that concern. Soft, simple, generous, uncomplicated delivery of fruity zin. Pair with beef—braised short ribs, slow-cooked brisket, barbecue; grilled lamb; comfort food—meatloaf, cheeseburgers, sliders, pizza, spaghetti and meatballs; barbecue pork, baby back ribs; tacos al pastor. Cheese—parmesan, aged cheddar, aged gouda, asiago, dry jack; dense, aged cheeses do best. Outstanding QPR (quality-price ratio). $8-12