Deep ruby color; dark cherry, plum, cassis, smoked meat, oak on the nose; blackcurrant, black cherry, blueberry, plum, fig, sweet vanilla, cedar, toasty oak on the palate.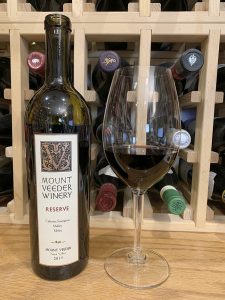 Dry; grippy, tasty tannins toned down after five years. Good acidity for a wine this rich and ripe (3.76 pH). Medium-plus body. Bold and fresh dark fruits galore. Smooth, supple in the mouth. Blend of 88% cabernet sauvignon, 6% malbec, 6% merlot. Consistently excellent upper-tier maker sourcing fruit mainly cab from famed Napa location. 14.5% ABV
Mount Veeder winemakers consider their place special. Janet Meyers: "Mount Veeder is a magical place—a rare and beautiful spot where vines cling to the steep hillsides, producing tiny, concentrated berries that give our wines their big, bold, brambly fruit character."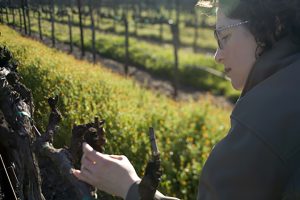 Mount Veeder Winery was born from the hard work and dedication of Michael and Arlene Bernstein. The Bernsteins first discovered the rugged property in the early 1960s and later bought it as a rustic retreat. In the ensuing years they transformed it into an enviable vineyard, almost by accident. After farming the property's prune orchard for the first few years, a farmhand who lived on the property presented the Bernsteins with a bundle of cast-off grapevine cuttings. Michael stuck the unrooted cuttings into the ground and never gave them a drop of water. Miraculously, of the 60 cuttings planted, 58 lived. Michael turned his full attention to the vines and built his land into a thriving vineyard, ultimately making history as the first vintner in Napa Valley to plant one property to all five of the classic Bordeaux varieties.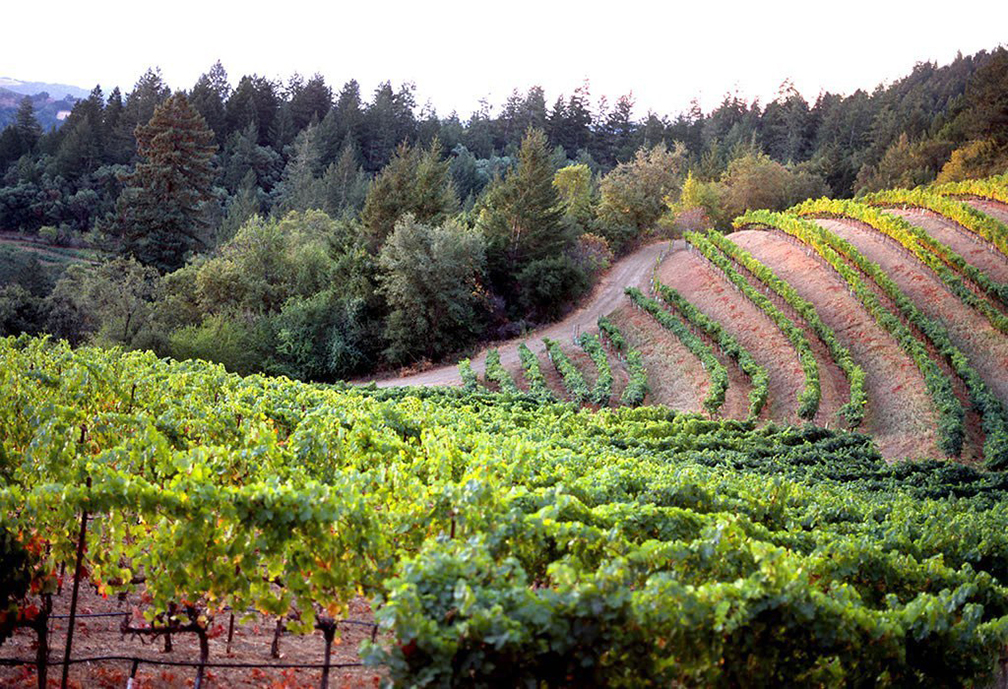 The 1973 cabernet sauvignon was the debut wine from Mount Veeder Winery. Since that first vintage, Mount Veeder Winery has expanded to three vineyard ranches nestled high in the Mayacamas Mountains and continues to produce powerful, bold wines that are a true expression of this unique wine-growing region.
Mount Veeder Winery Reserve Red Blend, Napa Valley 2017 delivers an overabundance of rich, tasty dark fruits while also maintaining a decorous handle on tannins and oak. Very much in the tradition of Napa cabs from mountain vineyards. When you are sipping this, you are running with the big dogs. Enjoyable now, it easily has the potential for a decade-plus of aging. Pair with beef dishes; lamb; veal; poultry in rich sauces. $90-125