Medium yellow color; bright apple, citrus, lime, golden apple on the nose; golden apple, lemon tart, almond, citrus, sweet anise, orange peel, bread yeast on the palate.
Maybe barely brut, likely extra dry—winery does not say. Plenty of fruitiness to make sweetness a hard call, but that ambiguity wideness the market. This is nowhere near the austerity of extra brut; it coquettishly flirts with extra dry, even dry (remember sparkling wine vocabulary is completely different from still wines). Creamy with steely minerality and admirably crisp acidity. Vigorous bubbles. 12.5% ABV.
Nicely rich, this is hedonistic easy drinker. It is an intriguing blend of 90% chardonnay and 10% pinot gris—the winery says "approximately" and in some reports it is 80-20, but whatever. Mumm Napa also makes reserve and vintage barrel-aged blanc de blancs with different profiles. This is the one you easily can afford and easily find, including Sam's Club and other places with discounts. That does not identify it as an inferior wine—it is not, it is just does not bring the complexity and depth of the more expensive expressions—usually twice as expensive or more. That brings up the eternal dilemma: one superior bottle or two almost-as-good bottles. You make the call.
Blanc de blanc sparkling wine is made using only white grapes; in French, the term means "white of whites." Many Champagnes and sparkling wines employ pinot noir, a black grape, as one of grapes. Blanc de blanc often is made using only chardonnay grapes, but can include another white, as happens in this effort.
Established in the 1970s, Mumm Napa builds on the pedigree of G.H. Mumm, a leading international Champagne brand in France. The California efforts employs the same wine making technique used in Champagne—"traditional method" or "méthode traditionnelle." It means secondary fermentation occurs in the bottle instead of in a tank, as sparkling often is made in Italy. Sparkling makers in Spain, Italy, the U.S. and other regions use the same "traditional method." This is an example from California from a major Champagne maker.
Mumm began in 1827 when Jocobus, Gottlieb, and Philipp Mumm established a house in Reims, France. In 1876, G.H. Mumm deployed a cordon rouge sash on the neck of his Cuvée Brut, a nod to the Ordre Royal et Militaire Saint Louis (Royal and Military Order of Saint Louis), the highest French honor. Mumm Napa uses the sash to celebrate its French heritage, but only in very stylized form.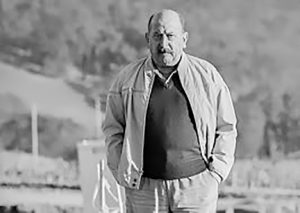 Mumm Napa produced its first wine in 1983 under the name Domaine Mumm; Guy Devaux was the founding winemaker. In 1989, Domaine Mumm honored Devaux by naming its tête de cuvée (wine made from first pressing), DVX Origins. The next year, the house changed its name to Mumm Napa and opened their winery to the public. In 2002, Champagne-born Ludovic Dervin became Mumm Napa's head winemaker, a post he continues to hold today, assisted by Tami Lotz. Mumm Napa is a joint venture between G.H. Mumm & Cie and Joseph E Seagram & Sons.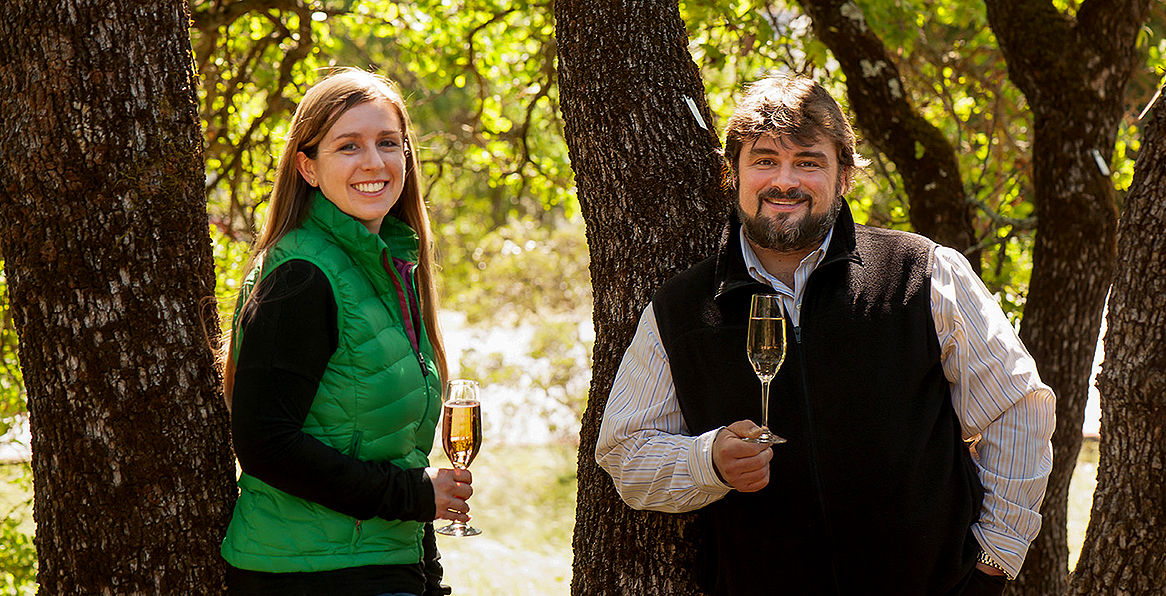 Mumm Napa Blanc de Blancs Sparkling NV is creamy with good acidity and minerality, a fun easy drinker without the austerity of a brut or drier sparkling. That tasting profile means it can be liked by people who usually do not like sparkling wine. It is widely distributed, thus easy to find, and well priced. Works well as solo sipper, but thanks to the good acidity this is very food friendly. Pair with oysters and other shellfish; fried calamari; shrimp; smoked salmon; garden salads; buttered popcorn; at its price, it can be used in a quality mimosa—Mumm Napa spells it Mummosa. $18-25