Medium gold color; lemon blossom, bread dough/yeast, vanilla on the nose; lemon, grapefruit, apple, vanilla, spice on the palate.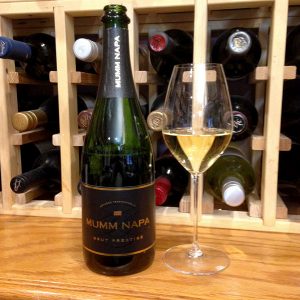 Brut; some texture in the mouth gives this a pleasant, added dimension. Clean, crisp with brisk acidity (3.05 pH). Blend of 45% chardonnay, 45% pinot noir; 10% pinot gris/pinot muenier. Grapes are harvested by hand in early morning to preserve freshness and fruit intensity, and you can tell; 12.5% ABV.
Fermented in stainless. Some juice then goes into oak to add depth, complexity, and spice. Wines are then blended and the second fermentation in bottle begins. The wine spends 18 months in bottle on the yeasts, delivering the bread dough aroma and creaminess. After disgorgement and corking, the wine spends another three months in the bottle to marry the wine to the final dosage.
Established in the 1970s, Mumm Napa builds on the pedigree of G.H. Mumm, a leading international Champagne brand in France. The California effort employs the same wine making technique used in Champagne—"traditional method" or "méthode traditionnelle" as described above.
Mumm began in 1827 when Jocobus, Gottlieb, and Philipp Mumm established a house in Reims, France. In 1876, G.H. Mumm deployed a cordon rouge sash on the neck of his Cuvée Brut, a nod to the Ordre Royal et Militaire Saint Louis (Royal and Military Order of Saint Louis), the highest French honor. Mumm Napa uses the sash to celebrate its French heritage, but only in very stylized form in a small box above the name.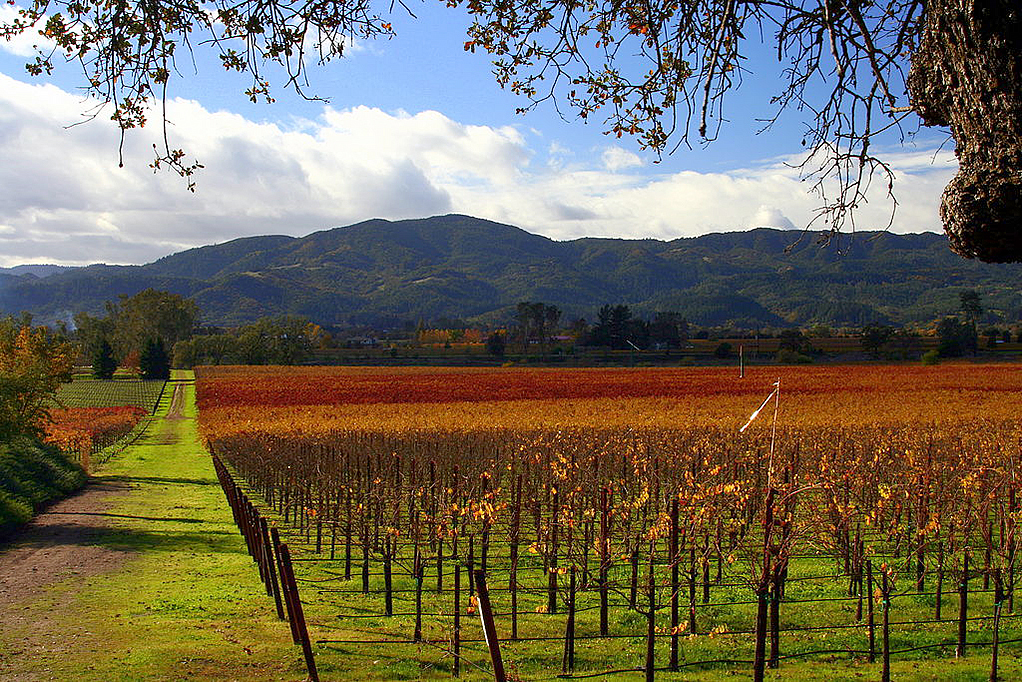 Mumm Napa produced its first wine in 1983 under the name Domaine Mumm. Guy Devaux was the founding winemaker. In 1989, Domaine Mumm honored Devaux by naming its tête de cuvée (wine made from first pressing), DVX Origins. The next year, the house changed its name to Mumm Napa and opened their winery to the public. In 2002, Champagne-born Ludovic Dervin became Mumm Napa's head winemaker, a post he continues to hold today, assisted by Tami Lotz. Mumm Napa is a joint venture between G.H. Mumm & Cie and Joseph E Seagram & Sons.
Mumm Napa Brut Prestige NV is crisp and precise. Superb acidity juxtaposes with creamy mouthfeel to create complex, interesting experience. This is large production, value-driven wine that delivers superb sparkling wine experience. Pair with hors d'oeuvres; lighter seafood, shellfish; baked or fried chicken, poultry in general; vegetarian dishes. Works nicely as an aperitif or paired with light finger food at a festive soireé. $18-24