Deep ruby color; cherry, plum on the nose; cherry, plum, chocolate, strawberry jam on the palate.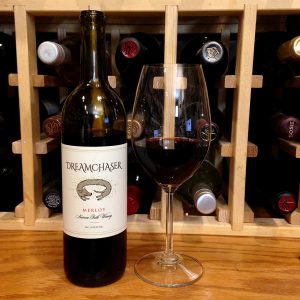 The bottle identifies itself as "semi-sweet", I rate it as off-dry with very rich, ripe fruits. In any event, this is not syrupy plonk. There is some balancing acidity. Very little tannic bite. Plenty of merlot plushness and accommodating mouth feel; some oak influence but not overdone. Those who recoil at dry, tannic wines should embrace this safe harbor in the red wine world; 13.2% ABV, which adds to the sweetness perception.
Narrow Path began in the early 2000s with grapes from the Turbeville family's small, one-acre estate. Early efforts appear to have been more family and friends fun events, including barefoot stomping of the grapes. They are more than that now, but still stick to small-lot production (under 200 cases). That means your best bet at getting a Narrow Path wine is at the tasting room in Fredericksburg, Texas, or the winery-tasting room just outside of Stonewall, Texas.
The grapes in this bottle came from Texas, but Narrow Path also buys California juice for some of its efforts. The Turbevilles note they are expanding their Texas plantings each year. The Turbevilles and their operation are a piece in the significantly rising quality and quantity story of Texas wines. Stonewall is on the Texas Wine Road, Highway 290, which corresponds to Hwy 29 in Napa. The Texas Hill Country AVA, where this wine is made, is the second-most visited AVA in the United States, second only to Napa.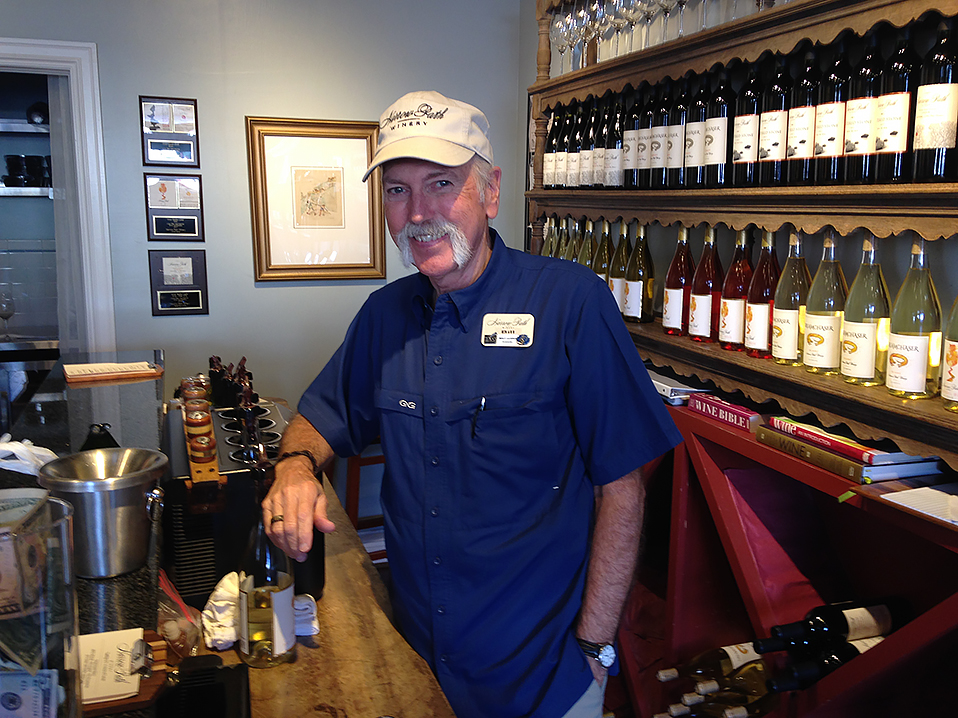 The Fredericksburg tasting room is manned by Bill Kreitz, a certified sommelier, and an honest and engaging character. If you walk into the small tasting room and ask for sweet wines, Bill politely tells you to go three doors down the street where they pour such stuff. Even though labeled semi-sweet, I doubt those bewitched by wines with significant residual sugar would find Dreamchaser Merlot captivating, while those into more serious wines could find something to like in Dreamchaser.
In addition to his wine knowledge, Bill Kreitz also will keep you informed about Fredericksburg's city ordinances. You can drink from an open container while walking on the sidewalk, for instance. If you jaywalk, however, that is a $300 fine open container or not. Same with U-turn in the middle of a block to get a parking space. Fredericksburg is tourist-friendly town with welcoming merchants and Texas friendliness. Narrow Path fits in well. 
Narrow Path Winery Dreamchaser Merlot NV is a tasty, very fruity, genial iteration of merlot from Texas vineyards. It has plenty of merlot's soft, plush, lush qualities. Very discrete tannins and acidity mean you can slurp away without fear of a palate puckering assault. Delicious and fun rather than serious and deep. Pair with pizza, chicken-fried steak, meatloaf and other comfort foods; burgers and sliders, especially if bacon is part of the gastronomic mix. $25