Last week's advice for Christmas was restraint—don't go with high-dollar wine that will not be appreciated amid Christmas chaos and celebration.
New Year's is different.
If you enjoyed a good year, cap it with an indulgence in high-dollar decadence. If you endured a tough year, celebrate survival with something special.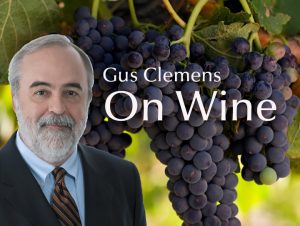 Sparkling wine sparkles at New Year's. Food typically is not centerpiece of the party, but sparkling pairs with almost anything if it is. A festive party typically is the focus, and nothing does festive or party better than sparkling. Who does not think "party on" when sparkling corks pop?
Strategy: open something special at the start. Shamelessly advertise its cost and pedigree. Later you can move to economy pours when people concentrate on celebrating rather than the nuances of fine wine or your ego.
Charles Heidieck is go-to recommendation for high end extravagance. Better than Dom Pérignon and often at half the price. Of course, half the price of Dom Pérignon still can be north of $100.
Charles Heidsieck Millésimé 2006 Rosé is rare and wonderful ($105-150). Charles Heidsieck Brut Millésime 2005 is exquisite ($85-100). Charles Heidsieck Brut Réserve NV is "affordable" ($50-60).
Veuve Clicquot Brut Yellow Label is brilliant and widely distributed ($50-60).
Laurent-Perrier Brut Champagne is light and famously fizzy ($45); their rosé flirts with $100.
Moët & Chandon Rosé Impérial Brut Champagne is widely available—get it at Sam's Club ($42-55).
Okay, maybe your New Year's resolution is to be responsible; good for you. You still can pop bubbly and not confront destitution in January.
Texas's McPherson Winery makes a Texas Sparkling that works—it is finished in California, but it has Texas grapes and is made by Kim McPherson's brother ($22).
New Mexico's Gruet is made using the same method used in Champagne, and you can shag a bottle for less than $20. Great value-for-price.
Spanish cava is astonishing value. Freixenet—the black bottle stuff—can be had for less than $10.
Italian proseccos and spumantes are sparklings and sparkling values.
Gallo makes Barefoot Bubbly to please barefoot beginner's palates and pocketbooks ($10 or less).
Last round: What is a bottle of sparkling wine between friends? Empty.