Deep gold color; apple, white flowers, yeast on the nose; yellow and red apple, honey, citrus, peach on the palate.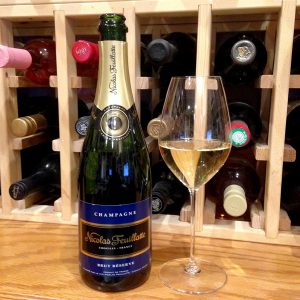 Brut, on the sweeter end of the brut spectrum thanks to rich, deep fruitiness. Medium weight; crisp, pleasing, balanced; vigorous bubbles. This is Nicolas Feuillatte's very serviceable, entry-level, world-exported sparkling. It is made in Chouilly, France, and imported into the US by Ste. Michelle Wine Estates. It is a classic Champagne blend of 40% pinot noir, 35% pinot meunier, and 25% chardonnay, although those percentages could vary from release to release, albeit not by much.
This is the blue label version of Nicolas Feuillatte Brut. It spends 36 months on the lees—the legal minimum is 15 months—which shows in its nice depth and smoothness, particularly for a wine in this price range. Nicolas Feuillatte makes an even more entry level effort, sold mainly in France, carrying a gold label. I have not tasted the gold label, and Nicolas Feuillatte does not guarantee its quality, so likely there is no need to seek it out. You can go into three figures for their higher-end efforts.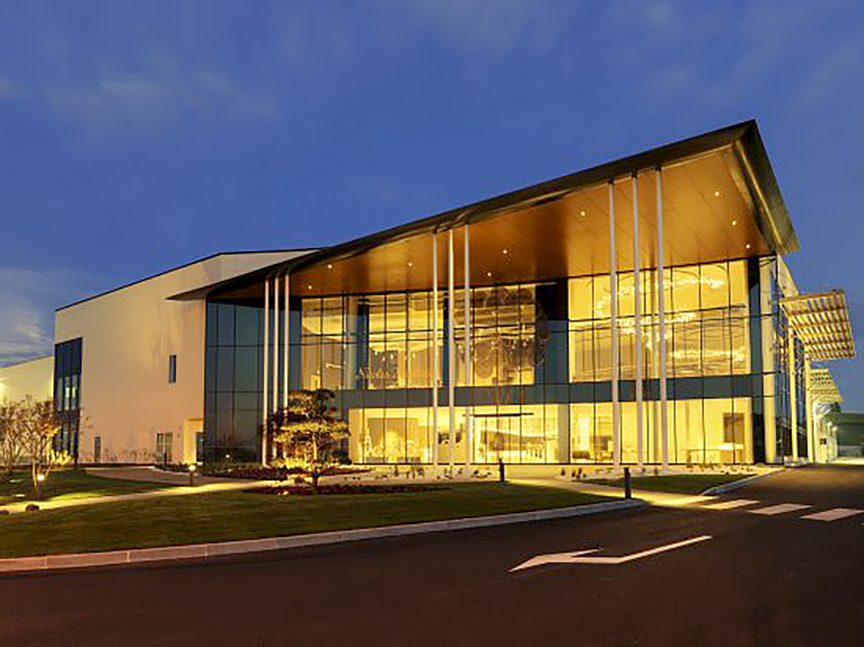 Nicolas Feuillatte is the best-selling Champagne in France, and third largest seller in the world after Moet & Chandon and Veuve Clicqout. They achieved their position in the French market by unashamedly making "commercial" Champagne, such as this bottle. It also is the youngest brand among the top 10 makers in Champagnes. The company is 45 years old, the brand debuted in 1976.
Nicolas Feuillatte is the brand name of the co-operative Centre Vinicole–Champagne Nicolas Feuillatte. It includes more than 5,000 growers representing more than 300 villages. At 5,560 acres, their vineyards are seven percent of the entire Champagne growing area. They produce more than 10 million bottles under the Nicolas Feuillatte brand and 24 million bottles total; they sell the excess 14 million bottles to other brands without revealing their names. Nicolas Feuillatte is so big it serves as a second production and storage site for Moet & Chandon.
Nicolas Feuillatte Brut Champagne Réserve NV delivers plenty of fizzy fun for the money. It has enough fruity sweetness mixed with crispness to please a parade of palates. It is not tart; tartness bothers some people about Champagne. The saying goes: "sweetness is disdained by purists and acidity is disliked by the masses." Nicolas Feuillatte cleverly lands right in the middle and is consistent release after release. Best use is as an aperitif because of its smoothness and illusion of sweetness. This lacks emphatic acidity/tartness, which enhances its role as an aperitif but handicaps it as a food pairing pour, although almost any sparkling will go with food. In this case, allow Nicolas Feuillatte to do its thing when the party begins. $35-37