Pale ruby color; raspberry, cherry, dark fruits, oak hint on the nose; raspberry, black cherry, strawberry, plum, dark berries, savory oak, vanilla on the palate.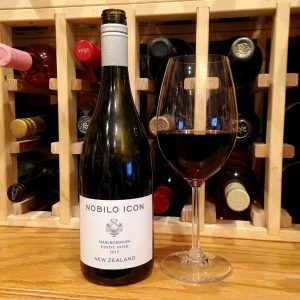 Dry; relaxed tannins with nice acidity (3.54 pH); medium-full body—weighty for a pinot noir; charming complexity that includes touch of tartness and citrus in the mid-palate and minerality on the medium-long finish; nice balance. Full malolactic fermentation gives it roundness and easy drinking mouthfeel. Finished in 25% new French oak—deftly done; the oak certainly is there, but not oppressive, especially after swirling in glass or decanting (which is recommended). Fruit flirts with you palate without becoming fruit-forward monster; 100% pinot noir grapes.
Just as they did with sauvignon blanc, New Zealand winemakers demonstrate their island can produce astonishing pinot noir value. This is not ecstatic wonders or Burgundy or Willamette Valley, but it is a clear step above California pinot noir efforts at this price point. There is not the astonishing, etherial qualities of Burgundy-Willamette, but this is rock solid, tasty, easy drinker at a fraction of the other's price.
Nobilo's story begins in 1936 when war clouds gathered and Nikola Nobilo immigrated from Croatia to New Zealand. In 1943, Nikola planted his first vines, drawing on more than three centuries of family wine making experience. Nikola was early advocate for premium varietals, pushing New Zealand wine makers to compete with the world. He also fought New Zealand's bizarre booze laws that prohibited wine being served with meals in restaurants (the United States does not have a monopoly on idiocy when it comes to alcohol-related law).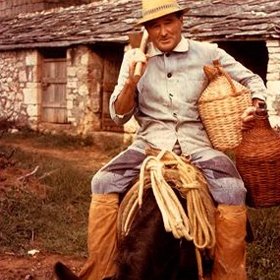 In the 1970s, Nikola pushed New Zealand into focusing on sauvignon blanc and pinot noir and played a leadership role in developing Marlborough as a wine region. For his efforts, Nikola was awarded the Order of the British Empire in 1994.
David Edmonds maintains Nikola's tradition today, using grapes from Marlborough, Hawkes Bay, Gisborne and other regions; grapes for this effort came from Awatere, Upper Wairau, and Rapaura Marlborough vineyards. Mega-wine company Constellation Brands owns Nibolo now, but regular readers know of my admiration of Constellation's penchant for allowing acquisitions to continue to do what made them attractive to acquire in the first place. Fellow New Zealand Constellation brand Kim Crawford is another example.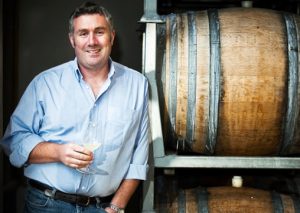 Nobilo Icon Marlborough Pinot Noir 2015 is a generous, forgiving effort that has nothing to dislike. It is not a show-stopper in the good sense, but is definitely is not a show-stopper in the bad sense. It is latest proof that New Zealand is a rising power in the pinot world. All praise and honor to that move. Pair with a fun evening of lighter-meat fare; herb-crusted rack of lamb and other lamb dishes; blackened salmon; char-grilled tuna; roast chicken; it is versatile enough to pair with pizza and/or burgers just because it is such an easy drinker. Versatility is this effort's sweet spot. $19-22
Nobilo Wines website, nice video and recipes